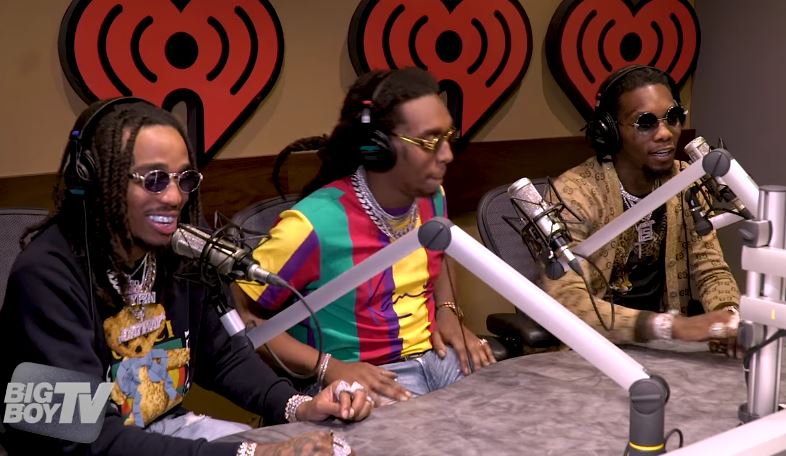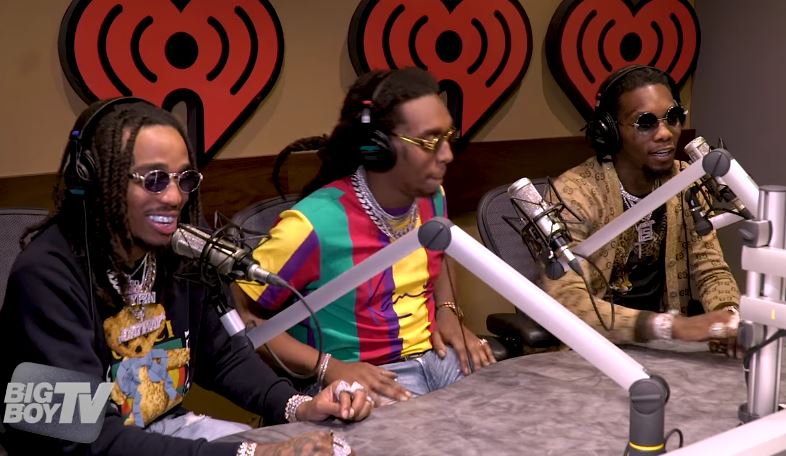 With CULTURE II in stores now, Migos definitely has the wave right now. The album features some of the top hitters in the game including Nicki Minaj, Cardi B, Drake, Big Sean, Travis Scott, 2 Chainz and more.
Following their performance on The Tonight Show starring Jimmy Fallon, the trio made a stop on Big Boy's Neighborhood in L.A. to chat a little bit about the album, why they stand apart from the rest and more. When Big asked them if they think they are the biggest Hip-Hop group right now, Quavo, Takeoff and Offset went on to claim the throne for all time.
"We the biggest group ever. Ever in Pop, Hip-Hop all that because every genre in music right now is structured off us," said Offset confidently with his two bandmates nodding and ad-libing in agreement. They are surely one of the biggest in Hip-Hop but this statement is clearly a stretch. Watch their interview below.