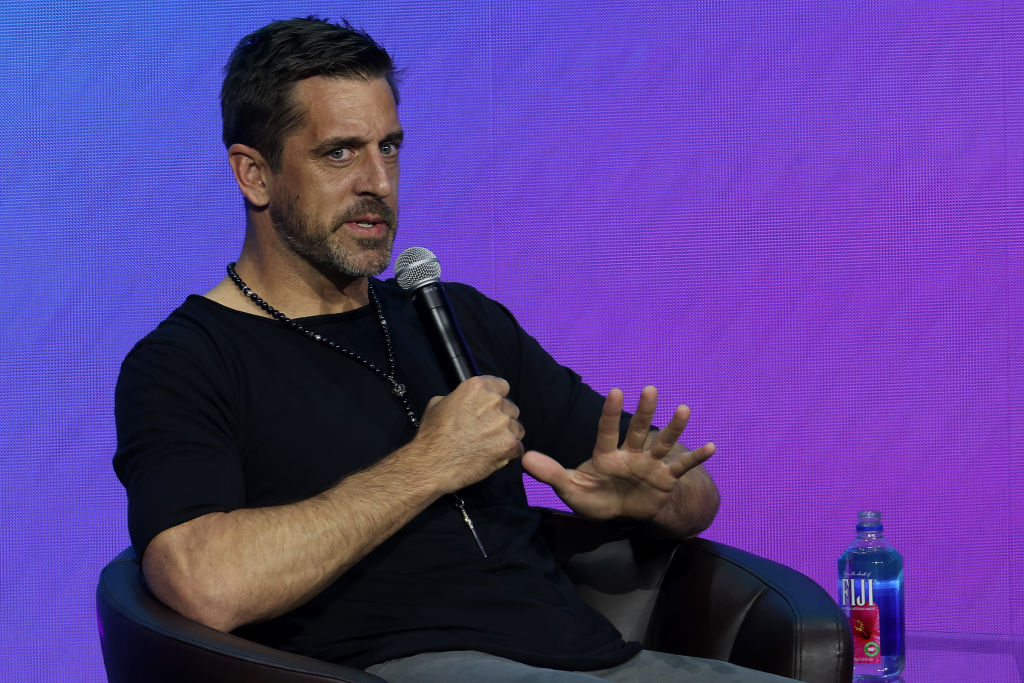 New York Jets quarterback Aaron Rodgers has publicly advocated for the legalization of psychedelics. He did so at a conference hosted by the Multidisciplinary Association for Psychedelic Studies, the US' largest psychedelics advocacy group. Rodgers is famous for his use of psychedelic substances, notably Ayahuasca.
"Is it not ironic that the things that actually expand your mind are illegal and the things that keep you in the lower chakras and d*mb you down have been legal for centuries?" said Rodgers, who is also a prominent anti-vaxxer. Later, speaking with podcaster Aubrey Marcus, Rodgers pointed to his usage of Ayahuasca during the 2019 season.
"You know, it's going to be hard to cancel me, because, you know, the previous year, 26 touchdowns, four interceptions. We had a good season. Ayahuasca, 48 touchdowns, five interceptions, MVP. What are you going to say?" Rodgers argued.
Related: Aaron Rodgers and Kevin Durant link up
Rodgers Speaks On Acceptance Of Psychedelics
Rodgers' comments come after voters in Colorado chose to decriminalize psychedelic mushrooms, becoming the second state to do so after Oregon. While advocates claim that psychedelics have proven effective in the treatment of PTSD. However, medical experts argue that more research is needed to better understand the efficacy and side effects of the substances.
However, Rodgers firmly believes in their positive properties. "The response from other people in the sports industry has been incredible. To see basketball players and baseball players and surfers, entertainers and my own teammates and colleagues across the league reach out and either share their story about their own medicine journey or ask to be a part of an upcoming one was pretty special."
Furthermore, Rodgers also slammed his critics and detractors. "Because I guarantee you all these bums who want to come after me online about my experience and stuff, they've never tried it," he added. "They're the perfect people for it. We need to get these people taking it."
Related: Aaron Rodgers owed $107 million in 2024
Not Rodgers' First Controversial Opinion