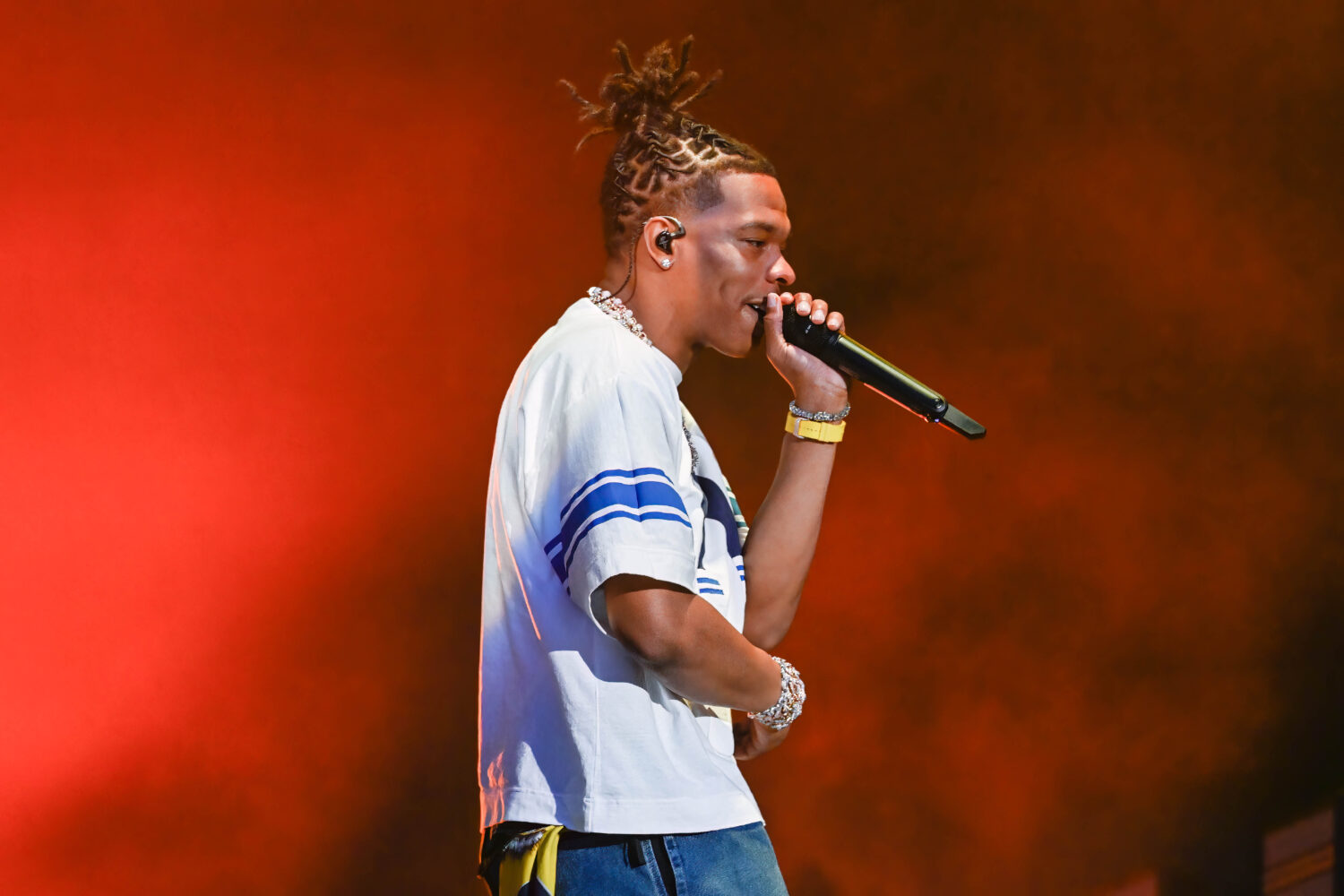 Over the past nine months or so, we've only heard Lil Baby in small doses: features, teases, performances, and so on. However, his latest Instagram post suggests that he's getting ready to drop something soon. Moreover, he posed on an ice cream cart with chips, which hopefully means he's going to feed fans soon. In the post's caption, the Atlanta rapper wrote, "Give Me A Date …………? #newmusicotw." Whether that comes after a few days, weeks, or months remains to be seen, but there's an avalanche of commenters asking him to drop something tomorrow.
Regardless, surely what was teased this week will hold fans over with enough conversation to last at least one more. After all, many believe that he took aim at Gunna in a new snippet that released in a video. "Some n***as taking pleas at trial, I know that slime ain't happy," he raps, and this comes just a week after his former collaborator's last album a Gift & a Curse dropped. Furthermore, the Drip Season MC denied dissing Lil Baby on his album, and it actually seems like him and YSL aren't as estranged as Internet debaters suggest. Wunna reposted Young Thug's countdown on Instagram, and YSL promoted his new album as well.
Read More: Young Thug Supposedly Listening To Lil Baby In Court
Lil Baby's Tease On Instagram
Though that may be true, perhaps a simple cosign from his peers won't be enough to dissuade Lil Baby from his beliefs. Still, that just makes fans more anxious and eager to listen to what the 28-year-old drops next. Sure, all this excitement doesn't mean that it's been a complete drought for Baby on the musical end. We mentioned some features and singles like his brand new Gucci Mane collab "Bluffin'" and his solo track "Go Hard."
Meanwhile, others recently took to social media to clown the "Heyy" artist for reasons unrelated to his output. Of course, those are low blows to give, but his glitter fit certainly evoked more laughs than hate. Putting that aside, hopefully his next album or musical moves are no laughing matter, as fans are excited to see him return to prime form. With that in mind, log back into HNHH for the latest news and updates on Lil Baby.
Read More: Lil Baby's Best Songs