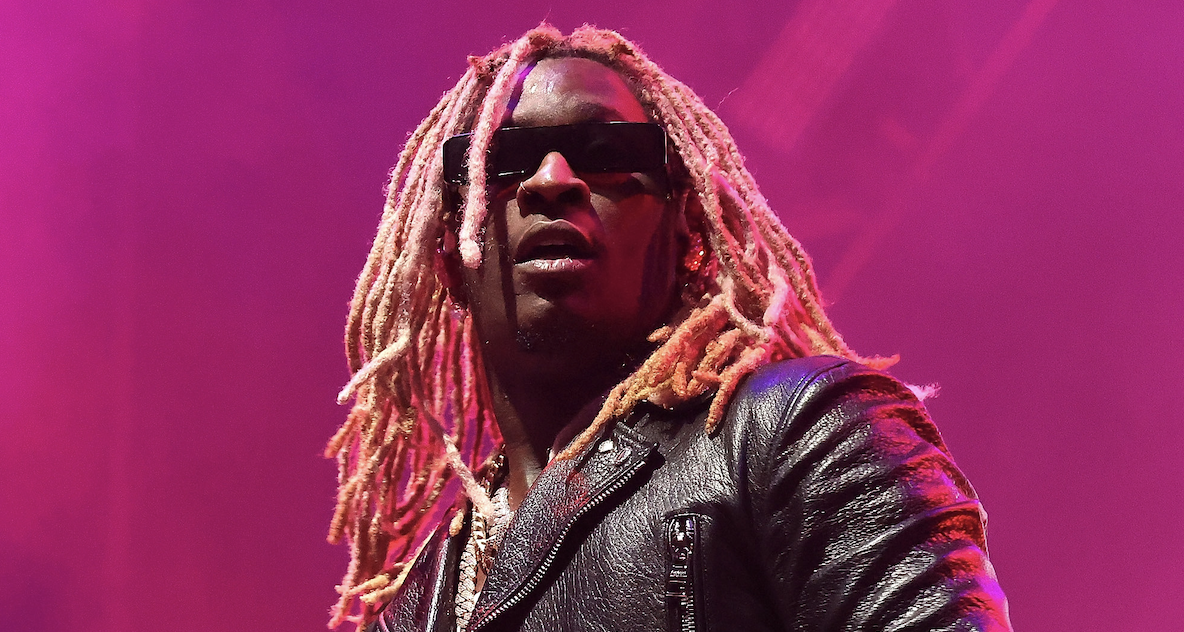 While he remains behind bars for the YSL RICO case, Young Thug is returning to the musical realm. Moreover, he recently changed his Instagram profile pic, which caused a lot of speculation before even bigger news dropped. Via posts from Thug himself, Metro Boomin, and others in the rap game, the official cover art for Business Is Business has released online. Furthermore, it's unclear as of yet whether this will be a new single or album, although fans are obviously rooting for the latter. No matter the case, the Atlanta trap pioneer is dropping something (hopefully) very special at midnight tonight (June 22).
Not only that, but this news also comes a week after Gunna dropped his latest album a Gift & a Curse with very little rollout. On it, he addressed the snitching allegations after he took a plea deal in the YSL RICO case and bashed those who turned on him. Considering that YSL promoted the album on social media, it seems as though their relationship is not as contentious as online discussion may have you believe. Still, that's only speculation, and while it's unlikely, perhaps this new Young Thug project will have some answers.
Read More: Young Thug Net Worth 2023: What Is The YSL Rapper Worth?
Young Thug's Cover Art For His New Release
Also, this new… something from Thugger comes a little after he posted a countdown on his social media, which many in the game reposted. In fact, Gunna himself shared the countdown, adding to his continued support of Jeffrey through song, music videos, and public statements. While many online sources reported this as an album, it looks like we won't know for sure until it comes out tonight. Regardless, the uncertainty only further fuels fan excitement a year after the 31-year-old and others were arrested.
Metro Boomin Shares "Business Is Business"