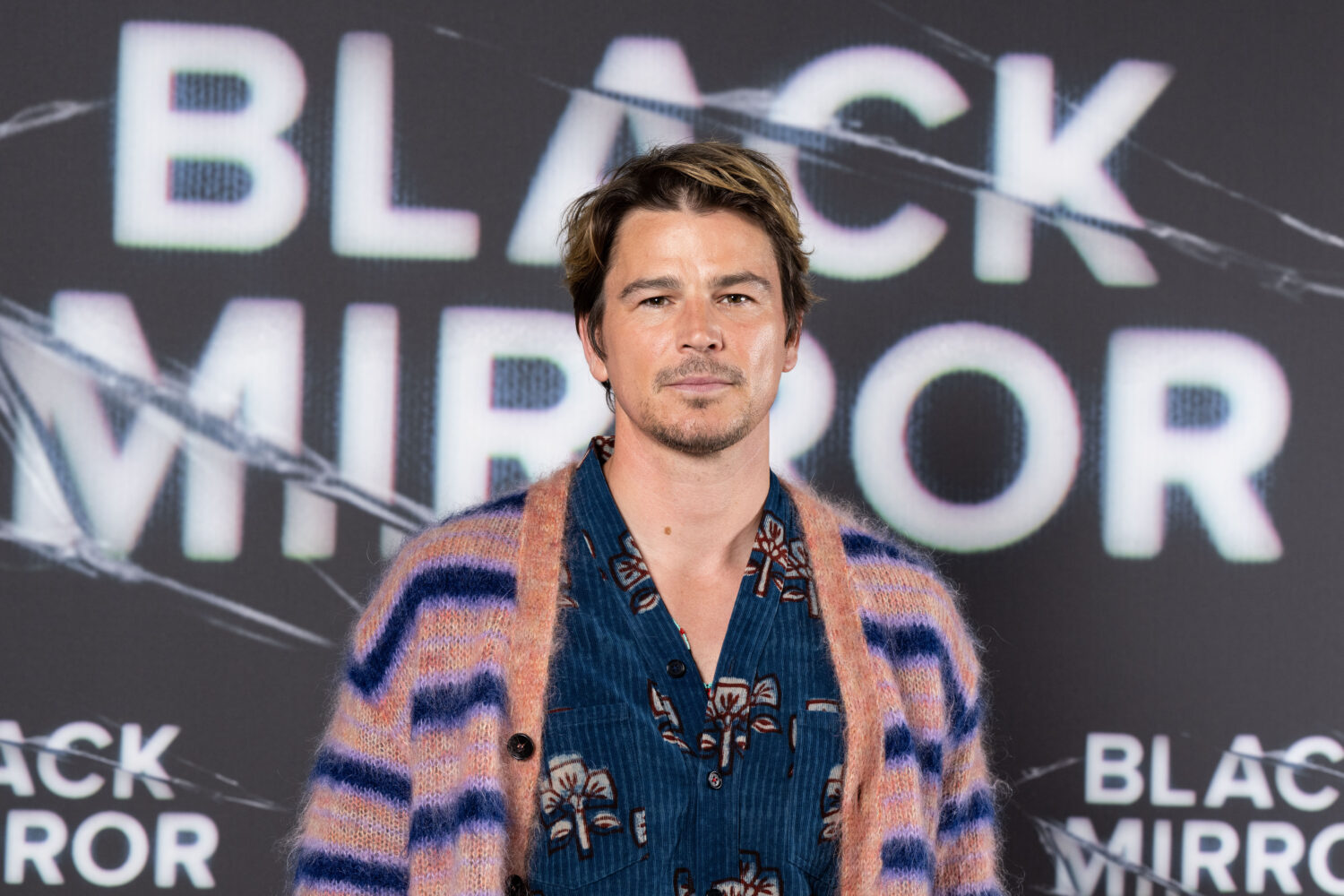 After four long years, season six of the internet's favorite anthology, Black Mirror, has returned. Delayed by the pandemic, the series' creator Charlton Brooker refused to move forward with a new season because he considered the world too bleak. However, the show finally returned on the 15th of June, much to fans' excitement. Black Mirror's latest season features newer angles, twists, and even supernatural elements. 
The supernatural angle marks a partial departure from the show's heavy technology-focused episodes. Black Mirror also teased a new category of episodes with its fifth and final episode. The episode, which is tagged a "Red Mirror film," veers away from science fiction greatly, grabbing the attention of fans. 
Nonetheless, Black Mirror's widely known for its shock value and twists, and season six is no different. With five uniquely written episodes, ranking them is no easy feat. However, there are clear winners in terms of storylines that are already fan favorites. In fact, many have considered season six of Black Mirror a return to form after what some have deemed an underwhelming fifth season. Spoiler Alert for anyone who has yet to watch the season and may not want to know details.
5. "Mazey Day" (Episode 4)
The horrifying fourth episode of Black Mirror is easily its weakest. In contrast to its unsatisfactory plot, however, Zazie Beetz shines in the lead role. Unfortunately, her acting isn't enough to save the episode from slightly failing. In "Mazey Day," Beetz plays a paparazzo who hunts down a famous actor after she disappears from the limelight. Clara Rugaard plays the titular actress in question, and she begins to exhibit a series of erratic behaviors after a mysterious hit-and-run incident. While "Mazey Day" enjoys a thrilling final few minutes, the entire episode is slowly built up in a boring fashion. What could have been a top-tier horror fest ends up being a letdown. Worse yet, the supporting characters don't offer much to the plot. 
4. "Joan Is Awful" (Episode 1)
The first episode of Black Mirror's Season Six quickly signified a return to the show's early days. "Joan Is Awful" is marked by a quirky plot carried by its lead actresses, Annie Murphy and Salma Hayek. The episode features topics surrounding a metaverse and the effects of AI in the future. "Joan Is Awful" follows the character Joan, who finds that her everyday life is being replicated to an exaggerated degree on a TV show titled Joan Is Awful. In the episode, Netflix is also hilariously rebranded as "Streamberry." Altogether, "Joan Is Awful" works and is the only lighthearted episode of the season. 
3. "Beyond The Sea" (Episode 3)
Episode 3 of Black Mirror's sixth season is undoubtedly elevated by its lead actors. However, what the episode suffers from is a heavy heap of predictability. Aaron Paul, Josh Hartnett, and Kate Mara all delivered fine performances nonetheless. "Beyond the Sea" takes viewers to an alternate 1969, where two astronauts are on a six-year-long mission. To maintain clarity of mind, the pair are given "replicas" back on earth, which they can access through special pods. When one of them loses their family back on earth and has his android destroyed, his partner "loans" him his to stay sane. Unfortunately, this leads to some harsh consequences. It's predictable, yes, but "Beyond the Sea" is the most emotionally turbulent episode of Season Six. 
2. "Loch Henry" (Episode 2)
"Loch Henry" isn't heavy on the sci-fi, but it's the most Black Mirror-esque episode in Season Six. While "Beyond the Sea" was a little too long, "Loch Henry" could have been longer. The episode follows a filmmaking couple who visit the deserted titular town to create a documentary. The pair eventually switch gears to cover the town's mysterious history, and along the way, interesting yet harrowing secrets are uncovered. "Loch Henry" excels in delivering a plot twist that packs a significant punch, as well as supporting characters that succeed in captivating the audience. Its trio of younger actors pairs very well with the older cast members as well. Overall, the tone of the episode is spine-tingling and chilling, but with a highly entertaining plot. 
1. "Demon 79" (Episode 5)
Season Six of Black Mirror offers the most audacious episode in a long time with "Demon 79." The chemistry between lead stars Anjana Vasan and Paapa Essiedu makes for some serious quality television. At just a little over an hour, it's the second-longest episode of the season but doesn't feel like it. "Demon 79" tells the supernatural tale of a corruptible Indian store attendant in 1979. She's subject to racism and discrimination in the workplace and is the perfect subject for an up-and-coming demon to exert his will on her. What results are a series of deaths at the hand of the woman protagonist and an impending apocalypse. From the setting to the acting and the subject of morality at the forefront, "Demon 79" is a brilliant addition. 
[via]

Summarize this content to 100 words After four long years, season six of the internet's favorite anthology, Black Mirror, has returned. Delayed by the pandemic, the series' creator Charlton Brooker refused to move forward with a new season because he considered the world too bleak. However, the show finally returned on the 15th of June, much to fans' excitement. Black Mirror's latest season features newer angles, twists, and even supernatural elements.  The supernatural angle marks a partial departure from the show's heavy technology-focused episodes. Black Mirror also teased a new category of episodes with its fifth and final episode. The episode, which is tagged a "Red Mirror film," veers away from science fiction greatly, grabbing the attention of fans.  Nonetheless, Black Mirror's widely known for its shock value and twists, and season six is no different. With five uniquely written episodes, ranking them is no easy feat. However, there are clear winners in terms of storylines that are already fan favorites. In fact, many have considered season six of Black Mirror a return to form after what some have deemed an underwhelming fifth season. Spoiler Alert for anyone who has yet to watch the season and may not want to know details. 5. "Mazey Day" (Episode 4) The horrifying fourth episode of Black Mirror is easily its weakest. In contrast to its unsatisfactory plot, however, Zazie Beetz shines in the lead role. Unfortunately, her acting isn't enough to save the episode from slightly failing. In "Mazey Day," Beetz plays a paparazzo who hunts down a famous actor after she disappears from the limelight. Clara Rugaard plays the titular actress in question, and she begins to exhibit a series of erratic behaviors after a mysterious hit-and-run incident. While "Mazey Day" enjoys a thrilling final few minutes, the entire episode is slowly built up in a boring fashion. What could have been a top-tier horror fest ends up being a letdown. Worse yet, the supporting characters don't offer much to the plot.  4. "Joan Is Awful" (Episode 1) The first episode of Black Mirror's Season Six quickly signified a return to the show's early days. "Joan Is Awful" is marked by a quirky plot carried by its lead actresses, Annie Murphy and Salma Hayek. The episode features topics surrounding a metaverse and the effects of AI in the future. "Joan Is Awful" follows the character Joan, who finds that her everyday life is being replicated to an exaggerated degree on a TV show titled Joan Is Awful. In the episode, Netflix is also hilariously rebranded as "Streamberry." Altogether, "Joan Is Awful" works and is the only lighthearted episode of the season.  3. "Beyond The Sea" (Episode 3) Episode 3 of Black Mirror's sixth season is undoubtedly elevated by its lead actors. However, what the episode suffers from is a heavy heap of predictability. Aaron Paul, Josh Hartnett, and Kate Mara all delivered fine performances nonetheless. "Beyond the Sea" takes viewers to an alternate 1969, where two astronauts are on a six-year-long mission. To maintain clarity of mind, the pair are given "replicas" back on earth, which they can access through special pods. When one of them loses their family back on earth and has his android destroyed, his partner "loans" him his to stay sane. Unfortunately, this leads to some harsh consequences. It's predictable, yes, but "Beyond the Sea" is the most emotionally turbulent episode of Season Six.  2. "Loch Henry" (Episode 2) "Loch Henry" isn't heavy on the sci-fi, but it's the most Black Mirror-esque episode in Season Six. While "Beyond the Sea" was a little too long, "Loch Henry" could have been longer. The episode follows a filmmaking couple who visit the deserted titular town to create a documentary. The pair eventually switch gears to cover the town's mysterious history, and along the way, interesting yet harrowing secrets are uncovered. "Loch Henry" excels in delivering a plot twist that packs a significant punch, as well as supporting characters that succeed in captivating the audience. Its trio of younger actors pairs very well with the older cast members as well. Overall, the tone of the episode is spine-tingling and chilling, but with a highly entertaining plot.  1. "Demon 79" (Episode 5) Season Six of Black Mirror offers the most audacious episode in a long time with "Demon 79." The chemistry between lead stars Anjana Vasan and Paapa Essiedu makes for some serious quality television. At just a little over an hour, it's the second-longest episode of the season but doesn't feel like it. "Demon 79" tells the supernatural tale of a corruptible Indian store attendant in 1979. She's subject to racism and discrimination in the workplace and is the perfect subject for an up-and-coming demon to exert his will on her. What results are a series of deaths at the hand of the woman protagonist and an impending apocalypse. From the setting to the acting and the subject of morality at the forefront, "Demon 79" is a brilliant addition.  [via]self.__next_f.push([1,"7:[\"$\",\"html\",null,{\"lang\":\"en\",\"children\":[[\"$\",\"head\",null,{\"children\":[[\"$\",\"style\",null,{\"type\":\"text/css\",\"dangerouslySetInnerHTML\":{\"__html\":\"\\n .container,main{position:relative}.video-container::before,.wp-block-embed.is-provider-youtube .wp-block-embed__wrapper::before,.wp-has-aspect-ratio .wp-block-embed__wrapper::before{content:\\\"\\\";display:block}.featured-item .featured-item__title,.trending-block__title-text{overflow:hidden;text-overflow:ellipsis;word-wrap:break-word;-webkit-box-orient:vertical}*,:after,:before{box-sizing:border-box}html{font-family:arial,sans-serif;font-size:16px}body{margin:0}main{padding-bottom:3.5rem;padding-top:unset;z-index:1;min-height:100vh}.container{margin-left:auto;margin-right:auto;max-width:80.75rem;padding-left:1rem;padding-right:1rem}.site-header{position:absolute;top:0;left:0;width:100%;z-index:1}.mobileHeader,.subItemChildrenOpen,.tooltip-box.visible{display:block}.desktop-header{display:none;max-height:89px}.desktop-header__inner{display:flex;justify-content:space-between;padding:1.5rem 2.5rem}.desktop-header__logo{align-items:center;display:flex}.navItem,.subItem,.subItemOpen{align-items:center;font-weight:600;font-size:1rem;line-height:1.4;text-decoration:none}.desktop-header__logo svg{width:5.5rem;height:40px}.desktop-header__menu{display:flex;list-style:none}.navItem{display:flex;text-transform:uppercase}.navExpander{margin-left:.5rem;width:.5rem;height:.5rem}.navListItem,.tags-page-articles-list,.tooltip-container{position:relative}.navListItem+.navListItem{margin-left:5.75rem}@media screen and (min-width:1024px){.navListItem+.navListItem{margin-left:2rem}}@media screen and (min-width:1280px){.navListItem+.navListItem{margin-left:5rem}}.header-social__nav,.navItemChildren,.subItemChildren,.wrapper-Desktop_Header,div[class*=wrapper-HNHH_Desktop_],div[class*=wrapper-HNHH_Desktop_] .sticky-close-btn,div[class^=wrapper-HNHH_Desktop_]{display:none}.subItem,.subItemOpen{display:flex;justify-content:space-between;padding:.5rem 1rem}.header-user-actions,.subItemLink{align-items:center;display:flex}.subItemLink{justify-content:space-between;line-height:1.4;text-decoration:none}.header-follow,.header-search{align-items:center;position:relative}.login-prof-icon{margin-right:0}.login-profile-avatar{border:2px solid;border-radius:50%;display:block;height:26px;margin-bottom:6px;overflow:hidden;width:26px;margin-top:0}.login-profile-avatar img{height:100%;object-fit:cover;width:100%}.header-follow{display:flex;margin-left:.5rem;margin-right:1rem}.header-follow__toggle .header-follow__dropdown-button{border:1px solid;width:8.125rem;height:2.25rem;display:flex;justify-content:center;align-items:center;font-size:.9375rem;appearance:none;cursor:pointer;padding:0;text-transform:uppercase}.header-follow__dropdown{position:relative;display:inline-block}.header-follow__dropdown-content::before{content:\\\"\\\";display:block;width:100%;height:30px;position:absolute;left:0;top:-30px}.login-profile-btn{font-size:1rem;font-weight:700;text-transform:uppercase}@media screen and (min-width:1024px){.login-profile-btn{font-size:.9375rem;font-weight:700}}.header-search{display:flex}.header-search__form-container{display:none;padding:1rem;position:absolute;right:0;top:100%;z-index:2}.header-search__form{align-items:center;display:flex}.header-search__input-container{border-bottom:1px solid;flex:1;margin-right:.5rem;min-width:22.5rem}.header-search__input{border:0;font-size:1.125rem;width:100%}.header-search__input::placeholder{opacity:1}.header-search__submit{border:0;box-shadow:0 0;cursor:pointer}@media screen and (min-width:768px){.header-search__submit,.mobileHeader{display:none}.desktop-header{display:block}.login-prof-icon{margin-right:.5rem}.login-profile-avatar{margin-top:7px}}.header-search__close,.header-search__toggle{border:0;display:grid;padding:0;box-shadow:0 0;cursor:pointer}.header-search__submit-icon{width:1.5rem}.header-search__close{height:1.688rem;width:1.688rem}.header-search__toggle-icon{height:1.25rem;width:1.25rem}.desktop-header__navigation{flex:1;display:flex;align-items:center}.article-layout–grid-gap{grid-column-gap:calc(1.25rem * 2);-moz-column-gap:calc(1.25rem * 2);column-gap:calc(1.25rem * 2)}.grid{display:grid;grid-column-gap:calc(1.25rem * 2)}.article-layout–grid{grid-template-columns:1fr;margin-top:56px}.right-block–article-page{display:none;position:relative}.card__meta{font-size:.75rem;line-height:1.2;font-weight:600;margin-top:2rem;margin-bottom:2rem;display:grid;grid-row-gap:calc(1rem * 1.5);grid-template-columns:1fr auto 1fr;grid-template-rows:0;grid-template-areas:\\\"time placeholder socials \\\" \\\"author placeholder socials\\\"}.card__meta .card-meta-placeholder:before,.card__meta .social-list:before,.menuButtonClose,.screen-reader-text,.tags-page-articles-list .tags-page-articles-list-ul\u003espan{display:none}.social-list{display:flex;list-style:none;margin:0;padding:0}.tooltip-box{position:absolute;padding:.5rem 1rem;border-radius:5px;bottom:calc(100% – 5px);right:50%;left:50%;transform:translate(-50%,-50%);margin:auto;width:-moz-fit-content;width:fit-content;white-space:nowrap;font-size:.875rem;font-weight:400;z-index:10000;display:none}.tooltip-arrow{position:absolute;bottom:-9px;left:50%;border:5px solid transparent}.desktop-header__menu,.share-link,.social-list a.move-comment,.social-list a.share-link,.social-list button.move-comment,.social-list button.share-link{border:none;padding:0;cursor:pointer}.article-body-layout .card__title{min-height:135px;font-size:1.75rem}.mobileHeader,.mobileHeaderOpen{height:3.5rem}.mobileNavItemLink,.mobileSubItemLink{text-decoration:none}.headerMobileBar{position:relative;z-index:3}.headerMobileContainer{align-items:center;display:flex;justify-content:center}.menuButton{align-items:center;border:0;box-shadow:0 0;cursor:pointer;display:flex;margin-right:1rem;padding:0;transform:scale(-1);width:30px}.menuButton svg{flex-basis:30px}.logo{box-sizing:content-box;display:block;height:2.188rem;padding:.625rem 0;width:4.75rem}.menuButtonOpen{width:30px;height:20px}.spacer{width:2.625rem}.wrapper-HNHH_Mobile_Sticky{display:flex;justify-content:center;align-items:center;position:fixed;bottom:0;left:0;width:100%;height:106px;z-index:3}.wrapper-HNHH_Mobile_Sticky .HNHH_Mobile_Sticky{margin-left:-10px}.HNHH_Mobile_Sticky{height:100px;width:320px}.sticky-close-btn{border:none;display:none;align-items:center;justify-content:center;width:28px;height:28px;position:absolute;top:0;right:0;padding:0}.bioList div,.show-sticky-button,.social-list{display:flex}.sticky-close-btn-svg{display:block;width:14px;height:14px}.header-cover-container{min-height:180px;width:100%;position:relative;aspect-ratio:1.78;left:-1rem;width:calc(100% + 2rem)}@media (min-width:64em){.mobileHeader,.mobileHeaderOpen{display:none}.header-cover-container{min-height:353px!important}}@media (min-width:80em){.header-cover-container{min-height:497px!important}}@media (min-width:90em){.header-cover-container{min-height:504px!important}}@media (min-width:768px){.article-layout–grid{margin-top:0}.wrapper-Desktop_Header{display:flex;justify-content:center;align-items:center;width:100%;height:260px;margin-bottom:2rem}div[class*=wrapper-HNHH_Mobile_],div[class^=wrapper-HNHH_Mobile_]{display:none}div[class*=wrapper-HNHH_Desktop_],div[class^=wrapper-HNHH_Desktop_]{display:block}.card__meta{font-size:.875rem;grid-template-columns:auto auto 1fr auto;grid-template-rows:auto;grid-template-areas:\\\"time author placeholder socials\\\"}.card__meta *+:before,.wrapper-HNHH_Mobile_Sticky{display:none}.jw-player-container{position:relative!important;top:unset!important;left:unset!important;width:unset!important}.social-list li+li{margin-left:1rem}}.jw-player-container{position:absolute;top:0;left:0;width:100%;height:100%}div.jw-reset.jw-button-container{min-height:44px}div.header-cover-container{min-height:199px}div.article-excerpt.body-large{min-height:68px;font-size:1rem;font-weight:700;line-height:1.4;font-style:italic}.buttonGroup a:not(:first-child),.social-list li+li{margin-left:1rem}.social-list a,.social-list button{display:block;height:1.25rem;width:1.25rem}.social-list a.vf-comment-list-button{display:flex;flex-flow:row nowrap;justify-content:space-between;width:auto;text-decoration:none}.social-list .vf-comment-list-button .viafoura{line-height:1.5!important;margin-right:.3rem;font-weight:600}.social-list .reddit-share{width:22px}.social-list svg{display:inline-block;width:20px;height:20px}.article-yt-hide,.card-meta ul.social-list *+::before,.viafoura .vf-frontwise-tray-trigger.vf-button,.viafoura .vf-tray-trigger-widget\u003ebutton.vf-button{display:none!important}.article-body-layout{grid-template-columns:5rem 1fr;grid-template-rows:auto;grid-template-areas:\\\"article-header article-header\\\" \\\"article-socials article-socials\\\" \\\"article-text article-text\\\" \\\"article-tags article-tags\\\" \\\"widgets widgets\\\"}header{grid-area:article-header}.article-socials-area{grid-area:article-socials}.article-text-area{grid-area:article-text}.article-tags{grid-area:article-tags}.wrapper-Mobile_Header{display:flex;width:100%;height:130px;justify-content:center;align-items:center;margin-top:1rem;margin-bottom:.5rem}@media (min-width:48em){.wrapper-Desktop_Header{display:flex;justify-content:center;align-items:center;width:100%;height:260px;margin-bottom:2rem}.wrapper-Mobile_Header{display:none}}.card__category a{font-size:1rem;text-transform:uppercase;font-weight:600;margin-bottom:.5rem;text-decoration:none}.article-image-wrapper{position:relative;width:100%;height:100%}.wp-block-embed__wrapper{word-break:break-all;display:flex;flex-direction:column;align-items:center;position:relative;display:flex;flex-direction:column;align-items:center;width:100%;height:100%}.featured-item__image,.video-container{position:relative;width:100%}.video-container::before{padding-bottom:calc(100% / (16 / 9))}.video-container iframe{height:100%;left:0;position:absolute;top:0;width:100%}.wp-block-embed.alignleft,.wp-block-embed.alignright,.wp-block[data-align=left]\u003e[data-type=\\\"core/embed\\\"],.wp-block[data-align=right]\u003e[data-type=\\\"core/embed\\\"]{max-width:360px;width:100%}.wp-block-embed.alignleft .wp-block-embed__wrapper,.wp-block-embed.alignright .wp-block-embed__wrapper,.wp-block[data-align=left]\u003e[data-type=\\\"core/embed\\\"] .wp-block-embed__wrapper,.wp-block[data-align=right]\u003e[data-type=\\\"core/embed\\\"] .wp-block-embed__wrapper{min-width:280px}.wp-block-embed iframe{max-width:100%}.youtube-cover-wrapper{width:100%;height:100%}.wp-block-embed__wrapper\u003ediv{width:100%}.wp-block-embed.is-provider-youtube .wp-block-embed__wrapper iframe,.wp-has-aspect-ratio iframe{bottom:0;height:100%;left:0;position:absolute;right:0;top:0;width:100%}.wp-embed-aspect-21-9 .wp-block-embed__wrapper::before{padding-top:42.85%}.wp-embed-aspect-18-9 .wp-block-embed__wrapper::before{padding-top:50%}.wp-embed-aspect-16-9 .wp-block-embed__wrapper::before{padding-top:56.25%}.wp-embed-aspect-4-3 .wp-block-embed__wrapper::before{padding-top:75%}.wp-embed-aspect-1-1 .wp-block-embed__wrapper::before{padding-top:100%}.wp-embed-aspect-9-16 .wp-block-embed__wrapper::before{padding-top:177.77%}.wp-embed-aspect-1-2 .wp-block-embed__wrapper::before{padding-top:200%}.article-yt-show{display:block;width:100%;height:100%}.featured-video.wp-block-embed__wrapper\u003espan{pointer-events:none}.post-content .wp-block-embed{margin:.5rem 0;position:relative}.featured-item-0{grid-area:featured-item-0;min-height:302px}.featured-item-1{grid-area:featured-item-1}.featured-item-2{grid-area:featured-item-2}.featured-item-1,.featured-item-2,.mt-200{margin-top:2rem}@media (min-width:1024px){.article-layout–grid{grid-template-columns:1fr 18.75rem}.right-block–article-page{display:block}.article-body-layout .card__title{font-size:2.25rem}.logo{height:4.125rem;padding:2rem 0;width:9rem}.featured-item-1,.featured-item-2{margin-top:3rem}}.featured-block{display:grid;grid-area:featured;grid-template-columns:1fr 1fr;grid-template-rows:auto;grid-template-areas:\\\"featured-item-0 featured-item-0\\\" \\\"featured-item-1 featured-item-2\\\";margin-bottom:1rem;row-gap:1rem;min-height:560px}@media (min-width:1024px){.featured-block{grid-template-columns:auto;grid-template-rows:auto;grid-template-areas:\\\"featured-item-0 featured-item-0\\\" \\\"featured-item-1 featured-item-2\\\";margin-bottom:unset}}.featured-item__main{font-size:1.125rem;text-align:center;max-height:37.18rem}.featured-item{min-height:210px}.featured-item__main a{width:100%;height:100%;position:relative;display:block;text-decoration:none}.article-list-item–image-block\u003ediv,.artist-card__media\u003ediv,.featured-item__image-inner\u003ediv,.trending-block__image-wrapper\u003ediv{position:unset!important}.artist-card__follow:focus,.artist-card__follow:hover,.daily-songs-widget-artist span,.daily-songs-widget-item__title,.featured-item__category-tag a:hover,.home-article-list-item–author span.author:hover{text-decoration:underline}.featured-item__main .featured-item__title-wrapper{display:block;padding:1.4rem 1rem 1rem;width:85%;z-index:2;margin-top:-3rem;margin-left:7.5%;position:relative}@media (min-width:768px){.featured-item{min-height:unset}.featured-item__main .featured-item__title-wrapper{margin-top:-3rem}}@media (min-width:1024px){.featured-item__main{font-size:1.6875rem}.featured-item__main .featured-item__title-wrapper{margin-top:-6rem}}.featured-item__main .featured-item__title-wrapper::after,.latest-news-widget-title-block::after{bottom:-1rem;content:";height:1rem;left:1rem;position:absolute;width:calc(100% – 1rem)}.featured-item .featured-item__title{font-size:1rem;font-weight:700;line-height:1.5;display:-webkit-box;-webkit-line-clamp:3;line-clamp:3}.article-list-item–wrapper-big .article-list-item–image-block::after,.home.article-list-item–wrapper-big .article-list-item–title-block::after,.video-list-item–image-block::after{display:none}.featured-item__excerpt{font-size:.875rem;font-weight:400;text-align:center;margin-top:.35rem}.featured-item__image-inner{position:relative;width:100%;aspect-ratio:1.49}.featured-item__image-inner-image{object-fit:cover;}.featured-item__category-tag{font-size:.875rem;font-weight:300;text-transform:uppercase;display:block}.featured-item .featured-item__category-tag{margin-top:.5rem}.featured-item__main img{width:100%;height:100%;object-fit:cover}.featured-item__top-story{padding:7px 6px 4px;font-size:1rem;text-transform:uppercase;position:absolute;left:50%;transform:translateX(-50%);top:-1.25rem}.trending-block{display:block;grid-area:trending;width:100%;margin:1rem 0;min-height:618px}.trending-block-title{display:block;position:relative;font-size:1.5rem;font-weight:600;width:100%;padding:.4rem 1rem;height:3.125rem;margin-bottom:2rem}.trending-block-title::after{bottom:-1rem;content:\\\"\\\";height:1rem;left:1rem;position:absolute;width:calc(100% – 1rem)}.trending-block__item{grid-template-columns:20px 1fr 1fr;column-gap:0;padding:.5rem 0;cursor:pointer}.trending-block-list a:not(:first-child) li{border-top:1px dotted}.trending-block__image-wrapper{position:relative;width:100%;aspect-ratio:1.77}.trending-block__title-block .featured-item__category-tag{padding:0 .5rem;font-size:.75rem}.trending-block__title-text{font-size:.9375rem;font-weight:700;padding:0 .5rem;display:-webkit-box;-webkit-line-clamp:3;line-clamp:3}.daily-songs-widget-artist,.daily-songs-widget-item__title{overflow:hidden;text-overflow:ellipsis;word-wrap:break-word;-webkit-line-clamp:1}.trending-block__number{width:20px;font-size:1.75rem;font-weight:800;padding-top:1.1rem}.trending-block__title-block{flex:1}.homepage-topblock–grid{grid-template-columns:1fr;margin-bottom:-25px;grid-template-areas:\\\"featured\\\" \\\"embed\\\" \\\"trending\\\"}.homepage-midlock–grid{grid-template-columns:1fr;grid-template-areas:\\\"latest-songs\\\" \\\"cookie-banner\\\" \\\"ad-block-mobile\\\" \\\"latest-news\\\" \\\"ad-block\\\" \\\"scroll-articles\\\"}.top-margin-fix,.top-margin-fix-mobile{margin-top:88px}.tags-page-layout–grid{grid-template-columns:1fr;min-height:100vh}.tags-page-layout–grid-gap{column-gap:1.25rem}.article-list-item–wrapper-big,.article-list-item–wrapper-small{border-bottom:1px solid;display:block;padding-bottom:3.5rem;margin-bottom:3.5rem}.article-list-item–wrapper-small .article-list-item{position:relative;grid-template-rows:1fr auto;row-gap:1.25rem}@media (min-width:768px){.trending-block{margin:unset}.trending-block__title-text{font-size:.75rem}.top-margin-fix{margin-top:121px}.top-margin-fix-mobile{margin-top:0}.tags-page-layout–grid-gap{column-gap:2rem}.article-list-item–wrapper-small .article-list-item{grid-template-rows:unset;row-gap:unset;grid-template-columns:1fr 1fr;column-gap:2rem}.article-list-item–wrapper-big,.article-list-item–wrapper-small{padding-bottom:4rem;margin-bottom:4rem}}.article-list-item–wrapper-big .article-list-item{position:relative;grid-template-columns:1fr;column-gap:1.25rem}.article-list-item–wrapper-big .article-list-item–title-block{position:relative;width:100%;padding:unset;margin-top:1.25rem}.article-list-item–wrapper-big .article-list-item–title-block::after{content:";height:.9375rem;left:2rem;position:absolute;right:0;top:100%;visibility:hidden}.article-list-item–image-block{position:relative;width:100%;aspect-ratio:1.39}.article-list-item–title{display:block;font-size:1.25rem;font-weight:800}@media (min-width:768px){.article-list-item–wrapper-big .article-list-item–title-block{position:absolute;width:80%;left:4.375rem;bottom:0;padding:1rem;margin-top:unset}.article-list-item–wrapper-big .article-list-item–title-block::after{visibility:visible}.article-list-item–title{font-size:1.125rem}}@media (min-width:1024px){.homepage-topblock–grid{grid-template-columns:1fr 18.75rem;min-height:578px;grid-template-areas:\\\"featured trending\\\"}.homepage-midlock–grid{grid-template-columns:1fr 1fr 18.75rem;grid-template-areas:\\\"homepage-embed homepage-embed right-block\\\" \\\"latest-songs latest-news right-block\\\" \\\"cookie-banner cookie-banner right-block\\\" \\\"ad-block ad-block right-block\\\" \\\"scroll-articles scroll-articles right-block\\\"}.tags-page-layout–grid{min-height:unset;grid-template-columns:1fr 18.75rem}.article-list-item–title{font-size:1.25rem}}@media (min-width:1280px){.featured-item-1,.featured-item-2{margin-top:unset}.featured-block{grid-template-columns:13.175rem auto;grid-template-areas:\\\"featured-item-1 featured-item-0\\\" \\\"featured-item-2 featured-item-0\\\";margin-bottom:unset}.featured-item__main .featured-item__title-wrapper{margin-top:-2.5rem}.article-list-item–title{font-size:1.375rem}}@media (min-width:1440px){.article-list-item–title{font-size:1.5rem}}.article-list-item–excerpt{display:block;font-size:1rem;font-weight:400}@media (min-width:768px){.article-list-item–excerpt{font-size:.875rem}}.article-list-item–author{font-size:1rem;font-weight:semibold}@media (min-width:768px){.article-list-item–author{font-size:.875rem}}@media (min-width:1024px){.article-list-item–author{font-size:1rem}}@media (min-width:1280px){.article-list-item–author{font-size:1rem}}@media (min-width:1440px){.article-list-item–author{font-size:1.125rem}}.article-list-item–date{font-size:.875rem;font-weight:300}.artists-page-list-ul,.mixtape-page-list-ul{grid-template-columns:1fr;grid-template-rows:auto}@media (min-width:480px){.artists-page-list-ul,.mixtape-page-list-ul{grid-template-columns:1fr 1fr}}@media (min-width:1024px){.mixtape-page-list-ul{grid-template-columns:1fr 1fr 1fr}}.mixtape-list-item–title{font-size:1.125rem;font-weight:700}.mixtape-list-item–artist{font-size:1.0625rem;font-weight:300}.artists-page-list-ul li{margin-bottom:3.5rem}.mixtape-list-item–editor-review{font-size:.875rem;font-weight:700;text-transform:uppercase}.home.article-list-item–wrapper-big,.home.article-list-item–wrapper-small{padding-bottom:1rem;margin-bottom:1rem}.bioList dt:not(:last-of-type),.bioText h1,.sp-bottom-r{margin-bottom:1rem}.home-article-list-item–author{display:block;font-size:.75rem}.home-article-list-item–author span.author{font-weight:700;margin-right:1.25rem;cursor:pointer}.home.article-list-item–wrapper-big .article-list-item–title-block{position:relative;left:0;width:100%;padding:unset;margin-top:1.25rem}.tags-page-header{display:flex;align-items:center;flex-wrap:wrap}.red-button–follow{padding:7px 10px 6px;text-decoration:none;font-size:.875rem;margin-left:auto;margin-right:0;white-space:nowrap}.red-button–follow svg{height:.7em;margin:0;width:.7em}.artists-page-list-ul,.daily-songs-widget__list,.tags-page-articles-list-ul,.trending-block-list,latest-news-widget__list{list-style:none;padding:0;margin:0}.daily-songs-widget{margin:0 0 1rem;display:flex;flex-flow:column}.daily-songs-widget-title-block{display:flex;justify-content:space-between;align-items:center;position:relative;width:100%;padding:.4rem 1rem;height:3.125rem;margin-bottom:2rem}.daily-songs-widget-title-block a,.latest-news-widget-title-block a{transition:.2s}a.daily-songs-widget-title,a.latest-news-widget-title{font-size:1.5rem;font-weight:600;text-decoration:none}a.daily-songs-widget-archive{font-size:.875rem;text-decoration:none;text-transform:uppercase}.daily-songs-widget-title-block::after{bottom:-1rem;height:1rem;left:1rem;position:absolute;width:calc(100% – 1rem)}.daily-songs-archive-arrow{height:.75rem;width:16px;margin-top:-3px}.daily-songs-widget__list{display:block;width:100%;flex:1}.daily-songs-widget-item{grid-template-columns:7.5rem 1fr;column-gap:0;width:100%;margin-bottom:1.25rem;padding:0 1rem;color:-webkit-link;cursor:pointer}.daily-songs-widget-item__title-block{display:flex;flex-direction:column;flex:1;position:relative;padding-left:1rem}.daily-songs-widget-artist,.daily-songs-widget-item__editor-review,.daily-songs-widget-item__title{font-weight:600;display:-webkit-box;-webkit-box-orient:vertical}.daily-songs-widget-item__title{font-size:1rem;line-clamp:1}.daily-songs-widget-item__image-wrapper{position:relative;width:100%;aspect-ratio:1;min-height:7.5rem}.daily-songs-widget-item__image-wrapper\u003ediv{position:unset!important}.daily-songs-widget-item__group-date span{text-transform:uppercase;display:inline-block;padding:3px}.daily-songs-widget-item__group-date{padding:2px 4px;font-size:11px;line-height:1em;text-align:right}.daily-songs-widget-artist{font-size:.75rem;line-clamp:1;transition:.2s}.daily-songs-widget-item__editor-review{font-size:.875rem;text-transform:uppercase;-webkit-line-clamp:1;line-clamp:1}.daily-songs-widget-item__detail{position:absolute;top:50%;transform:translate(0,-50%)}.daily-songs-widget-item__bottom-date{font-size:.6875rem;font-style:italic;position:absolute;bottom:0;right:0}.latest-news-widget{display:block;margin:1rem 0}.mt-100{margin-top:1rem}.latest-news-widget__list{display:block;width:100%}.latest-news-widget-title-block{display:block;position:relative;width:100%;padding:.4rem 1rem;height:3.125rem;margin-bottom:2rem}.latest-news-widget-item{grid-template-columns:9.375rem 1fr;column-gap:0;width:100%;margin-bottom:1.4rem}.latest-news-widget-item__title-block{flex:1;display:flex;flex-direction:column;justify-content:space-between}.latest-news-widget-artist,.latest-news-widget-item__title{font-weight:600;overflow:hidden;text-overflow:ellipsis;display:-webkit-box;word-wrap:break-word;-webkit-box-orient:vertical;padding-left:1rem}.latest-news-widget-item__title-block .featured-item__category-tag{padding-left:1rem}.latest-news-widget-item__title{font-size:.9375rem;-webkit-line-clamp:3;line-clamp:3}.latest-news-widget-artist{font-size:.75rem;-webkit-line-clamp:1;line-clamp:1;transition:.2s}@media (min-width:1280px){.mixtape-page-list-ul{grid-template-columns:1fr 1fr 1fr 1fr}.artists-page-list-ul{grid-template-columns:1fr 1fr 1fr}.daily-songs-widget-item{grid-template-columns:11rem 1fr}.daily-songs-widget-artist,.daily-songs-widget-item__title,.latest-news-widget-artist{font-size:1.0625rem}.latest-news-widget-item{grid-template-columns:11.87rem 1fr}}.latest-news-widget-item–date{font-size:.65rem;font-style:italic;text-align:right}.card__media{display:block;position:relative}.card__media\u003ediv{height:100%}.card__media img{height:100%;object-fit:cover;width:100%}.card__media.mobile-full-width{position:relative;width:calc(100% + 1rem * 2)!important;margin-left:calc(1rem * -1)!important}@media (–bp-large){.card__media.mobile-full-width{width:initial!important;margin-left:auto!important}}.card–overlap-bottom .card__media{width:100%;display:flex;align-content:stretch;align-items:stretch;aspect-ratio:1}.alpha-nav{display:flex;flex-wrap:nowrap;margin-left:-.85rem;overflow-x:scroll}.alpha-nav::-webkit-scrollbar{display:none}.alpha-nav__item{align-items:center;cursor:pointer;display:flex;flex-shrink:0;font-weight:700;height:2.25rem;justify-content:center;text-decoration:none;text-transform:uppercase;width:2.25rem}.artist-card{margin-bottom:calc(1.25rem + .438rem);position:relative}.artist-card__media{display:block;height:100%;overflow:hidden;position:relative;width:100%;aspect-ratio:1}.artist-card__media\u003ediv{min-height:100%;min-width:100%;position:absolute!important}.artist-card__media\u003ediv\u003ediv{min-height:100%}.artist-card__media img{height:100%;object-fit:cover;width:100%}.artist-card__placeholder{align-items:center;border:1px solid;display:flex;height:0;justify-content:center;overflow:hidden;padding-bottom:100%;position:relative;width:100%}.artist-card__placeholder-icon{position:absolute;top:50%;transform:translateY(-50%);width:100px}.artist-card__info{bottom:-1.25rem;font-size:.875rem;font-weight:700;left:.625rem;line-height:1.2;padding:.5rem 1rem;position:absolute;right:0;z-index:1}@media (min-width:480px){.artist-card__info{font-size:1.0625rem}}@media (min-width:768px){.home.article-list-item–wrapper-big,.home.article-list-item–wrapper-small{padding-bottom:2rem;margin-bottom:2rem}.home.article-list-item–wrapper-big .article-list-item–title-block{padding:1rem .16rem 0;margin-top:unset}.tags-page-header button{margin:auto auto auto 2rem}.red-button–follow{font-size:1.125rem;margin-top:1rem;margin-bottom:24px;margin-left:unset;margin-right:unset}.daily-songs-widget,.latest-news-widget{margin:unset}.artist-card{margin-bottom:calc(1.25rem + .875rem)}.artist-card__info{font-size:1.125rem;margin-left:1rem;padding:1rem}}.artist-card__info::after{content:";height:.438rem;left:0;position:absolute;right:0;top:100%}.artist-card__title a{text-decoration:none;transition:none}.artist-card__meta{align-items:center;border-top:1px dotted;display:flex;height:0;justify-content:space-between;overflow:hidden;font-size:.75rem;text-transform:uppercase}.artist-card__meta:focus-within{height:auto;margin-top:.5rem;overflow:hidden;padding-top:.5rem}.artist-card__follow{align-items:center;border:0;cursor:pointer}.artist-card__follow svg{margin-left:.5rem;width:.5rem}.artist-card__follow,.artist-card__link{display:block;font-size:.75rem;text-transform:uppercase}.artist-card__link svg{transform:rotate(180deg)}.artist-card__link.arrow-link svg{width:15px;height:12px}.arrow-link{align-items:center;display:inline-flex;font-weight:700;text-decoration:none;text-transform:uppercase}.arrow-link svg{width:.9375rem}.arrow-link\u003e:first-child{margin-right:.5rem}.bioContainer{display:flex;justify-content:space-between}@media (max-width:47.938em){.bioContainer{flex-direction:column-reverse}}.bioText{width:100%;display:flex;flex-flow:column;margin-bottom:1rem;padding:3rem 1rem}@media (min-width:768px){.artist-card__info::after{height:.875rem}.artist-card__follow,.artist-card__link,.artist-card__meta{font-size:.875rem}.bioContainer{padding:4rem 0}.bioText{display:block;flex-flow:unset;flex-basis:80%;margin-right:4rem;padding:unset}.bioText h1{margin-bottom:unset;margin-top:unset;flex-basis:80%;margin-right:4rem}}@media (min-width:1024px){.artist-card__info{font-size:1.25rem}.bioText{flex-basis:45%}}.bioList{display:grid;grid-gap:14px;flex-wrap:wrap;margin-bottom:32px;margin-top:2rem;font-size:.963rem}.bioList dt{flex-basis:40%;font-weight:700}.bioList dd{flex-basis:60%}.bioList .social-list a{height:1.375rem;width:1.375rem}.bioMedia{flex-basis:100%;padding:3rem 1rem;position:relative;width:100%}.bioMediaContainer{text-align:right;z-index:100;position:relative;width:100%;aspect-ratio:1.43}.bioMediaContainer button.inactive{bottom:1rem;position:absolute;right:1rem}.bioMediaObjectFit{display:block;height:0;overflow:hidden;padding-bottom:calc(100% / (4 / 3));position:relative}.bioMediaObjectFit img{height:100%;object-fit:contain;position:absolute;width:100%}.buttonGroup{display:flex;justify-content:flex-start;flex-flow:row nowrap}.buttonGroup .button{padding:1rem .7rem}@media (min-width:768px){.bioList{font-size:1rem;margin-bottom:76px;margin-top:unset}.bioMedia{flex-basis:50%;padding:1rem}.buttonGroup{justify-content:space-between}.buttonGroup .button{padding:1rem 1.125rem}}.card-meta-socials{grid-area:socials}.card-meta-time{grid-area:time;margin-right:.5rem}.card-meta-placeholder{grid-area:placeholder}.card-meta-author{grid-area:author}.tags-page h1{text-transform:uppercase;font-size:2.75rem;margin-top:0}.page-header__title{display:inline-block;padding-left:.438rem;padding-right:.438rem;position:relative}.sp-bottom-s{margin-bottom:2rem}.test-test{display:none}#sidebarMenu{height: 100%;position: fixed;top: 55px;left: 0;width: 100%;transform: translateX(-100%);transition: transform 250ms ease-in-out;background: #000}\\n \"}}],[\"$\",\"style\",null,{\"dangerouslySetInnerHTML\":{\"__html\":\"\\n\\t\\t\\t\\t\\t:root {–f-primary: '__poppins_5a71a9', '__poppins_Fallback_5a71a9'; –f-secondary: '__lora_61c9e1', '__lora_Fallback_61c9e1'}\\n\\t\\t\\t\"}}]]}],[\"$\",\"body\",null,{\"children\":[[\"$\",\"$9\",null,{\"fallback\":null,\"children\":[\"$\",\"$La\",null,{}]}],[\"$\",\"$Lb\",null,{\"children\":[[\"$\",\"main\",null,{\"id\":\"main\",\"className\":\"new-generation-layout\",\"children\":[\"$\",\"$Lc\",null,{\"parallelRouterKey\":\"children\",\"segmentPath\":[\"children\"],\"error\":\"$undefined\",\"errorStyles\":\"$undefined\",\"loading\":\"$undefined\",\"loadingStyles\":\"$undefined\",\"hasLoading\":false,\"template\":[\"$\",\"$Ld\",null,{}],\"templateStyles\":\"$undefined\",\"notFound\":[[\"$\",\"title\",null,{\"children\":\"404: This page could not be found.\"}],[\"$\",\"div\",null,{\"style\":{\"fontFamily\":\"system-ui,\\\"Segoe UI\\\",Roboto,Helvetica,Arial,sans-serif,\\\"Apple Color Emoji\\\",\\\"Segoe UI Emoji\\\"\",\"height\":\"100vh\",\"textAlign\":\"center\",\"display\":\"flex\",\"flexDirection\":\"column\",\"alignItems\":\"center\",\"justifyContent\":\"center\"},\"children\":[\"$\",\"div\",null,{\"children\":[[\"$\",\"style\",null,{\"dangerouslySetInnerHTML\":{\"__html\":\"body{color:#000;background:#fff;margin:0}.next-error-h1{border-right:1px solid rgba(0,0,0,.3)}@media (prefers-color-scheme:dark){body{color:#fff;background:#000}.next-error-h1{border-right:1px solid rgba(255,255,255,.3)}}\"}}],[\"$\",\"h1\",null,{\"className\":\"next-error-h1\",\"style\":{\"display\":\"inline-block\",\"margin\":\"0 20px 0 0\",\"padding\":\"0 23px 0 0\",\"fontSize\":24,\"fontWeight\":500,\"verticalAlign\":\"top\",\"lineHeight\":\"49px\"},\"children\":\"404\"}],[\"$\",\"div\",null,{\"style\":{\"display\":\"inline-block\"},\"children\":[\"$\",\"h2\",null,{\"style\":{\"fontSize\":14,\"fontWeight\":400,\"lineHeight\":\"49px\",\"margin\":0},\"children\":\"This page could not be found.\"}]}]]}]}]],\"notFoundStyles\":\"$undefined\",\"asNotFound\":false,\"childProp\":{\"current\":[\"$\",\"$Lc\",null,{\"parallelRouterKey\":\"children\",\"segmentPath\":[\"children\",[\"slug\",\"689398-black-mirror-season-6-ranked\",\"d\"],\"children\"],\"error\":\"$undefined\",\"errorStyles\":\"$undefined\",\"loading\":\"$undefined\",\"loadingStyles\":\"$undefined\",\"hasLoading\":false,\"template\":[\"$\",\"$Ld\",null,{}],\"templateStyles\":\"$undefined\",\"notFound\":\"$undefined\",\"notFoundStyles\":\"$undefined\",\"asNotFound\":false,\"childProp\":{\"current\":[\"$Le\",\"$@f\"],\"segment\":\"__PAGE__\"}}],\"segment\":[\"slug\",\"689398-black-mirror-season-6-ranked\",\"d\"]}}]}],[\"$\",\"header\",null,{\"id\":\"header\",\"className\":\"site-header\",\"role\":\"banner\",\"children\":[[\"$\",\"div\",null,{\"id\":\"desktop-header\",\"className\":\"desktop-header\",\"children\":[\"$\",\"div\",null,{\"className\":\"desktop-header__inner\",\"children\":[[\"$\",\"$9\",null,{\"fallback\":[\"$\",\"div\",null,{\"children\":\"Loading\"}],\"children\":[\"$\",\"$L10\",null,{\"href\":\"/\",\"role\":\"presentation\",\"className\":\"desktop-header__logo\",\"ariaLabel\":\"Hot New Hip Hop – Home\",\"children\":[\"$\",\"svg\",null,{\"className\":\"$undefined\",\"width\":\"20\",\"height\":\"20\",\"children\":[\"$\",\"use\",null,{\"xlinkHref\":\"/images/svg-icon-sprite.svg#icon-hnhh-header-logo\"}]}]}]}],[\"$\",\"nav\",null,{\"className\":\"desktop-header__navigation\",\"aria-label\":\"Primary Navigation\",\"children\":[\"$\",\"ul\",null,{\"className\":\"desktop-header__menu\",\"children\":[[\"$\",\"li\",\"4\",{\"className\":\"navListItem\",\"children\":[[\"$\",\"$9\",null,{\"fallback\":[\"$\",\"div\",null,{\"children\":\"Loading\"}],\"children\":[\"$\",\"$L10\",null,{\"href\":\"/articles/news\",\"passHref\":true,\"className\":\"navItem\",\"aria-controls\":\"submenu-news\",\"aria-haspopup\":\"true\",\"children\":[\"News\",[\"$\",\"svg\",null,{\"className\":\"navExpander navExpander-icon-mobile\",\"width\":\"20\",\"height\":\"20\",\"children\":[\"$\",\"use\",null,{\"xlinkHref\":\"/images/svg-icon-sprite.svg#icon-chev-down\"}]}]]}]}],[\"$\",\"ul\",null,{\"id\":\"submenu-news\",\"className\":\"navItemChildren\",\"children\":[[\"$\",\"li\",\"5\",{\"children\":[\"$\",\"$9\",null,{\"fallback\":[\"$\",\"div\",null,{\"children\":\"Loading\"}],\"children\":[\"$\",\"$L10\",null,{\"href\":\"/songs\",\"passHref\":true,\"className\":\"subItem\",\"aria-controls\":\"submenu-songs\",\"aria-haspopup\":\"true\",\"children\":\"Songs\"}]}]}],[\"$\",\"li\",\"6\",{\"children\":[\"$\",\"$9\",null,{\"fallback\":[\"$\",\"div\",null,{\"children\":\"Loading\"}],\"children\":[\"$\",\"$L10\",null,{\"href\":\"/mixtapes\",\"passHref\":true,\"className\":\"subItem\",\"aria-controls\":\"submenu-mixtapes\",\"aria-haspopup\":\"true\",\"children\":\"Mixtapes\"}]}]}],[\"$\",\"li\",\"7\",{\"children\":[\"$\",\"$9\",null,{\"fallback\":[\"$\",\"div\",null,{\"children\":\"Loading\"}],\"children\":[\"$\",\"$L10\",null,{\"href\":\"/articles/music\",\"passHref\":true,\"className\":\"subItem\",\"aria-controls\":\"submenu-music\",\"aria-haspopup\":\"true\",\"children\":\"Music\"}]}]}],[\"$\",\"li\",\"8\",{\"children\":[\"$\",\"$9\",null,{\"fallback\":[\"$\",\"div\",null,{\"children\":\"Loading\"}],\"children\":[\"$\",\"$L10\",null,{\"href\":\"/articles/life\",\"passHref\":true,\"className\":\"subItem\",\"aria-controls\":\"submenu-lifestyle\",\"aria-haspopup\":\"true\",\"children\":\"Lifestyle\"}]}]}],[\"$\",\"li\",\"9\",{\"children\":[\"$\",\"$9\",null,{\"fallback\":[\"$\",\"div\",null,{\"children\":\"Loading\"}],\"children\":[\"$\",\"$L10\",null,{\"href\":\"/articles/sports\",\"passHref\":true,\"className\":\"subItem\",\"aria-controls\":\"submenu-sports\",\"aria-haspopup\":\"true\",\"children\":\"Sports\"}]}]}],[\"$\",\"li\",\"10\",{\"children\":[\"$\",\"$9\",null,{\"fallback\":[\"$\",\"div\",null,{\"children\":\"Loading\"}],\"children\":[\"$\",\"$L10\",null,{\"href\":\"/articles/sneakers\",\"passHref\":true,\"className\":\"subItem\",\"aria-controls\":\"submenu-sneakers\",\"aria-haspopup\":\"true\",\"children\":\"Sneakers\"}]}]}],[\"$\",\"li\",\"11\",{\"children\":[\"$\",\"$9\",null,{\"fallback\":[\"$\",\"div\",null,{\"children\":\"Loading\"}],\"children\":[\"$\",\"$L10\",null,{\"href\":\"/articles/politics\",\"passHref\":true,\"className\":\"subItem\",\"aria-controls\":\"submenu-politics\",\"aria-haspopup\":\"true\",\"children\":\"Politics\"}]}]}],[\"$\",\"li\",\"12\",{\"children\":[\"$\",\"$9\",null,{\"fallback\":[\"$\",\"div\",null,{\"children\":\"Loading\"}],\"children\":[\"$\",\"$L10\",null,{\"href\":\"/articles/tech\",\"passHref\":true,\"className\":\"subItem\",\"aria-controls\":\"submenu-tech\",\"aria-haspopup\":\"true\",\"children\":\"Tech\"}]}]}]]}]]}],[\"$\",\"li\",\"13\",{\"className\":\"navListItem\",\"children\":[\"$\",\"$9\",null,{\"fallback\":[\"$\",\"div\",null,{\"children\":\"Loading\"}],\"children\":[\"$\",\"$L10\",null,{\"href\":\"/top100\",\"passHref\":true,\"role\":\"presentation\",\"className\":\"navItem\",\"children\":\"Top 100\"}]}]}],[\"$\",\"li\",\"14\",{\"className\":\"navListItem\",\"children\":[[\"$\",\"$9\",null,{\"fallback\":[\"$\",\"div\",null,{\"children\":\"Loading\"}],\"children\":[\"$\",\"$L10\",null,{\"href\":\"/articles/features/\",\"passHref\":true,\"className\":\"navItem\",\"aria-controls\":\"submenu-features\",\"aria-haspopup\":\"true\",\"children\":[\"Features\",[\"$\",\"svg\",null,{\"className\":\"navExpander navExpander-icon-mobile\",\"width\":\"20\",\"height\":\"20\",\"children\":[\"$\",\"use\",null,{\"xlinkHref\":\"/images/svg-icon-sprite.svg#icon-chev-down\"}]}]]}]}],[\"$\",\"ul\",null,{\"id\":\"submenu-features\",\"className\":\"navItemChildren\",\"children\":[[\"$\",\"li\",\"15\",{\"children\":[\"$\",\"$9\",null,{\"fallback\":[\"$\",\"div\",null,{\"children\":\"Loading\"}],\"children\":[\"$\",\"$L10\",null,{\"href\":\"/articles/reviews\",\"passHref\":true,\"className\":\"subItem\",\"aria-controls\":\"submenu-reviews\",\"aria-haspopup\":\"true\",\"children\":\"Reviews\"}]}]}],[\"$\",\"li\",\"16\",{\"children\":[\"$\",\"$9\",null,{\"fallback\":[\"$\",\"div\",null,{\"children\":\"Loading\"}],\"children\":[\"$\",\"$L10\",null,{\"href\":\"/articles/interviews\",\"passHref\":true,\"className\":\"subItem\",\"aria-controls\":\"submenu-interviews\",\"aria-haspopup\":\"true\",\"children\":\"Interviews\"}]}]}],[\"$\",\"li\",\"17\",{\"children\":[\"$\",\"$9\",null,{\"fallback\":[\"$\",\"div\",null,{\"children\":\"Loading\"}],\"children\":[\"$\",\"$L10\",null,{\"href\":\"/articles/originalContent\",\"passHref\":true,\"className\":\"subItem\",\"aria-controls\":\"submenu-editorials\",\"aria-haspopup\":\"true\",\"children\":\"Editorials\"}]}]}],[\"$\",\"li\",\"18\",{\"children\":[\"$\",\"$9\",null,{\"fallback\":[\"$\",\"div\",null,{\"children\":\"Loading\"}],\"children\":[\"$\",\"$L10\",null,{\"href\":\"/articles/lists\",\"passHref\":true,\"className\":\"subItem\",\"aria-controls\":\"submenu-lists\",\"aria-haspopup\":\"true\",\"children\":\"Lists\"}]}]}]]}]]}],[\"$\",\"li\",\"20\",{\"className\":\"navListItem\",\"children\":[\"$\",\"$9\",null,{\"fallback\":[\"$\",\"div\",null,{\"children\":\"Loading\"}],\"children\":[\"$\",\"$L10\",null,{\"href\":\"/videos\",\"passHref\":true,\"role\":\"presentation\",\"className\":\"navItem\",\"children\":\"Videos\"}]}]}],[\"$\",\"li\",\"21\",{\"className\":\"navListItem\",\"children\":[\"$\",\"$9\",null,{\"fallback\":[\"$\",\"div\",null,{\"children\":\"Loading\"}],\"children\":[\"$\",\"$L10\",null,{\"href\":\"/artists\",\"passHref\":true,\"role\":\"presentation\",\"className\":\"navItem\",\"children\":\"Artists\"}]}]}]]}]}],[\"$\",\"div\",null,{\"className\":\"header-user-actions\",\"children\":[\"$\",\"$L11\",null,{}]}],[\"$\",\"div\",null,{\"className\":\"header-follow\",\"children\":[\"$\",\"div\",null,{\"className\":\"header-follow\",\"children\":[\"$\",\"div\",null,{\"className\":\"header-follow__dropdown header-follow__toggle\",\"children\":[[\"$\",\"div\",null,{\"className\":\"header-follow__dropdown-button\",\"children\":[\"Subscribe\",[\"$\",\"svg\",null,{\"className\":\"navExpander\",\"width\":\"20\",\"height\":\"20\",\"children\":[\"$\",\"use\",null,{\"xlinkHref\":\"/images/svg-icon-sprite.svg#icon-chev-down\"}]}]]}],[\"$\",\"nav\",null,{\"id\":\"header-social-list\",\"className\":\"header-social__nav header-follow__dropdown-content\",\"aria-label\":\"Social Navigation\",\"children\":[[\"$\",\"ul\",null,{\"className\":\"header-social__list socialList\",\"children\":[[\"$\",\"li\",null,{\"children\":[\"$\",\"$L12\",null,{\"href\":\" noopener\",\"title\":\"$undefined\",\"aria-label\":\"$undefined\",\"children\":[\"$\",\"svg\",null,{\"className\":\"$undefined\",\"width\":\"20\",\"height\":\"20\",\"children\":[\"$\",\"use\",null,{\"xlinkHref\":\"/images/svg-icon-sprite.svg#icon-facebook\"}]}]}]}],[\"$\",\"li\",null,{\"children\":[\"$\",\"$L12\",null,{\"href\":\" noopener\",\"title\":\"$undefined\",\"aria-label\":\"$undefined\",\"children\":[\"$\",\"svg\",null,{\"className\":\"$undefined\",\"width\":\"20\",\"height\":\"20\",\"children\":[\"$\",\"use\",null,{\"xlinkHref\":\"/images/svg-icon-sprite.svg#icon-instagram\"}]}]}]}],[\"$\",\"li\",null,{\"children\":[\"$\",\"$L12\",null,{\"href\":\" noopener\",\"title\":\"$undefined\",\"aria-label\":\"$undefined\",\"children\":[\"$\",\"svg\",null,{\"className\":\"$undefined\",\"width\":\"20\",\"height\":\"20\",\"children\":[\"$\",\"use\",null,{\"xlinkHref\":\"/images/svg-icon-sprite.svg#icon-twitter\"}]}]}]}],[\"$\",\"li\",null,{\"children\":[\"$\",\"$L12\",null,{\"href\":\" noopener\",\"title\":\"$undefined\",\"aria-label\":\"$undefined\",\"children\":[\"$\",\"svg\",null,{\"className\":\"tikTokIcon\",\"width\":\"20\",\"height\":\"20\",\"children\":[\"$\",\"use\",null,{\"xlinkHref\":\"/images/svg-icon-sprite.svg#icon-tiktok\"}]}]}]}],[\"$\",\"li\",null,{\"children\":[\"$\",\"$L12\",null,{\"href\":\" noopener\",\"title\":\"$undefined\",\"aria-label\":\"$undefined\",\"children\":[\"$\",\"svg\",null,{\"className\":\"$undefined\",\"width\":\"20\",\"height\":\"20\",\"children\":[\"$\",\"use\",null,{\"xlinkHref\":\"/images/svg-icon-sprite.svg#icon-youtube\"}]}]}]}]]}],[\"$\",\"div\",null,{\"className\":\"header-social-text\",\"children\":\"Download Our App\"}],[\"$\",\"div\",null,{\"className\":\"header-social-app-download\",\"children\":[[\"$\",\"$L12\",null,{\"href\":\" noopener\",\"title\":\"$undefined\",\"aria-label\":\"HNHH App on App Store\",\"children\":[\"$\",\"div\",null,{\"className\":\"app-download-button app-download-button__apple\"}]}],[\"$\",\"$L12\",null,{\"href\":\" noopener\",\"title\":\"$undefined\",\"aria-label\":\"HNHH App on Google Play Store\",\"children\":[\"$\",\"div\",null,{\"className\":\"app-download-button app-download-button__google\"}]}]]}],[\"$\",\"div\",null,{\"className\":\"header-social-text\",\"children\":\"Subscribe to Our Newsletter\"}],[\"$\",\"$L13\",null,{\"classes\":\"form header-social-subscribe-form\"}]]}]]}]}]}],[\"$\",\"div\",null,{\"className\":\"header-search\",\"children\":[\"$\",\"$L14\",null,{}]}]]}]}],[\"$\",\"div\",null,{\"className\":\"mobile-header\",\"children\":[[\"$\",\"div\",null,{\"className\":\"headerMobileBar\",\"children\":[\"$\",\"div\",null,{\"className\":\"headerMobileContainer\",\"children\":[\"$\",\"$9\",null,{\"fallback\":[\"$\",\"div\",null,{\"children\":\"Loading\"}],\"children\":[\"$\",\"$L10\",null,{\"href\":\"/\",\"role\":\"presentation\",\"className\":\"header-mobile-logo\",\"ariaLabel\":\"Hot New Hip Hop – Home\",\"children\":[\"$\",\"svg\",null,{\"className\":\"logo\",\"width\":\"20\",\"height\":\"20\",\"children\":[\"$\",\"use\",null,{\"xlinkHref\":\"/images/svg-icon-sprite.svg#icon-hnhh-header-logo\"}]}]}]}]}]}],[\"$\",\"input\",null,{\"type\":\"checkbox\",\"className\":\"openSidebarMenu\",\"id\":\"openSidebarMenu\"}],[\"$\",\"label\",null,{\"htmlFor\":\"openSidebarMenu\",\"className\":\"sidebarIconToggle\",\"children\":[[\"$\",\"div\",null,{\"className\":\"spinner diagonal part-1\"}],[\"$\",\"div\",null,{\"className\":\"spinner horizontal\"}],[\"$\",\"div\",null,{\"className\":\"spinner diagonal part-2\"}]]}],[\"$\",\"div\",null,{\"id\":\"sidebarMenu\",\"className\":\"container mobileMenuContainer mobileMenuContainerOpen\",\"children\":[[\"$\",\"div\",null,{\"className\":\"socialAndLogin\",\"children\":[[\"$\",\"nav\",null,{\"className\":\"socialNav\",\"aria-label\":\"Social Navigation\",\"children\":[\"$\",\"ul\",null,{\"className\":\"socialList\",\"children\":[[\"$\",\"li\",null,{\"children\":[\"$\",\"$9\",null,{\"fallback\":[\"$\",\"div\",null,{\"children\":\"Loading\"}],\"children\":[\"$\",\"$L10\",null,{\"href\":\" us on Facebook\",\"target\":\"_blank\",\"rel\":\"noreferrer noopener\",\"children\":[\"$\",\"svg\",null,{\"className\":\"$undefined\",\"width\":\"20\",\"height\":\"20\",\"children\":[\"$\",\"use\",null,{\"xlinkHref\":\"/images/svg-icon-sprite.svg#icon-facebook\"}]}]}]}]}],[\"$\",\"li\",null,{\"children\":[\"$\",\"$9\",null,{\"fallback\":[\"$\",\"div\",null,{\"children\":\"Loading\"}],\"children\":[\"$\",\"$L10\",null,{\"href\":\" us on Instagram\",\"target\":\"_blank\",\"rel\":\"noreferrer noopener\",\"children\":[\"$\",\"svg\",null,{\"className\":\"$undefined\",\"width\":\"20\",\"height\":\"20\",\"children\":[\"$\",\"use\",null,{\"xlinkHref\":\"/images/svg-icon-sprite.svg#icon-instagram\"}]}]}]}]}],[\"$\",\"li\",null,{\"children\":[\"$\",\"$9\",null,{\"fallback\":[\"$\",\"div\",null,{\"children\":\"Loading\"}],\"children\":[\"$\",\"$L10\",null,{\"href\":\" us on Twitter\",\"target\":\"_blank\",\"rel\":\"noreferrer noopener\",\"children\":[\"$\",\"svg\",null,{\"className\":\"$undefined\",\"width\":\"20\",\"height\":\"20\",\"children\":[\"$\",\"use\",null,{\"xlinkHref\":\"/images/svg-icon-sprite.svg#icon-twitter\"}]}]}]}]}],[\"$\",\"li\",null,{\"children\":[\"$\",\"$9\",null,{\"fallback\":[\"$\",\"div\",null,{\"children\":\"Loading\"}],\"children\":[\"$\",\"$L10\",null,{\"href\":\" us on TikTok\",\"target\":\"_blank\",\"rel\":\"noreferrer noopener\",\"children\":[\"$\",\"svg\",null,{\"className\":\"tikTokIcon\",\"width\":\"20\",\"height\":\"20\",\"children\":[\"$\",\"use\",null,{\"xlinkHref\":\"/images/svg-icon-sprite.svg#icon-tiktok\"}]}]}]}]}],[\"$\",\"li\",null,{\"children\":[\"$\",\"$9\",null,{\"fallback\":[\"$\",\"div\",null,{\"children\":\"Loading\"}],\"children\":[\"$\",\"$L10\",null,{\"href\":\" us on Youtube\",\"target\":\"_blank\",\"rel\":\"noreferrer noopener\",\"children\":[\"$\",\"svg\",null,{\"className\":\"$undefined\",\"width\":\"20\",\"height\":\"20\",\"children\":[\"$\",\"use\",null,{\"xlinkHref\":\"/images/svg-icon-sprite.svg#icon-youtube\"}]}]}]}]}]]}]}],[\"$\",\"$L11\",null,{}]]}],[\"$\",\"$L14\",null,{\"mobileSearch\":true}],[\"$\",\"nav\",null,{\"className\":\"mobileNav\",\"aria-label\":\"Main Navigation\",\"children\":[\"$\",\"ul\",null,{\"className\":\"mobileMenu\",\"children\":[[\"$\",\"li\",\"4\",{\"children\":[\"$\",\"span\",null,{\"className\":\"mobile-navItem-expander\",\"children\":[[\"$\",\"span\",null,{\"className\":\"mobileNavItem\",\"children\":[\"$\",\"$9\",null,{\"fallback\":[\"$\",\"div\",null,{\"children\":\"Loading\"}],\"children\":[\"$\",\"$L10\",null,{\"href\":\"/articles/news\",\"passHref\":true,\"className\":\"mobileNavItemLink mobileLinkButton\",\"aria-controls\":\"submenu-news\",\"aria-haspopup\":\"true\",\"children\":\"News\"}]}]}],[\"$\",\"input\",null,{\"type\":\"checkbox\",\"className\":\"openSidebarMenu\",\"id\":\"submenu-news-input-label\"}],[\"$\",\"label\",null,{\"htmlFor\":\"submenu-news-input-label\",\"className\":\"mobile-navExpander\",\"children\":[\"$\",\"svg\",null,{\"className\":\"navExpander\",\"width\":\"20\",\"height\":\"20\",\"children\":[\"$\",\"use\",null,{\"xlinkHref\":\"/images/svg-icon-sprite.svg#icon-chev-down\"}]}]}],[\"$\",\"ul\",null,{\"id\":\"submenu-news\",\"className\":\"mobileNavItemChildren\",\"children\":[[\"$\",\"li\",\"5\",{\"children\":[\"$\",\"$9\",null,{\"fallback\":[\"$\",\"div\",null,{\"children\":\"Loading\"}],\"children\":[\"$\",\"$L10\",null,{\"href\":\"/songs\",\"passHref\":true,\"className\":\"mobileNavSubItem mobileLinkButton\",\"aria-controls\":\"submenu-songs\",\"aria-haspopup\":\"true\",\"children\":\"Songs\"}]}]}],[\"$\",\"li\",\"6\",{\"children\":[\"$\",\"$9\",null,{\"fallback\":[\"$\",\"div\",null,{\"children\":\"Loading\"}],\"children\":[\"$\",\"$L10\",null,{\"href\":\"/mixtapes\",\"passHref\":true,\"className\":\"mobileNavSubItem mobileLinkButton\",\"aria-controls\":\"submenu-mixtapes\",\"aria-haspopup\":\"true\",\"children\":\"Mixtapes\"}]}]}],[\"$\",\"li\",\"7\",{\"children\":[\"$\",\"$9\",null,{\"fallback\":[\"$\",\"div\",null,{\"children\":\"Loading\"}],\"children\":[\"$\",\"$L10\",null,{\"href\":\"/articles/music\",\"passHref\":true,\"className\":\"mobileNavSubItem mobileLinkButton\",\"aria-controls\":\"submenu-music\",\"aria-haspopup\":\"true\",\"children\":\"Music\"}]}]}],[\"$\",\"li\",\"8\",{\"children\":[\"$\",\"$9\",null,{\"fallback\":[\"$\",\"div\",null,{\"children\":\"Loading\"}],\"children\":[\"$\",\"$L10\",null,{\"href\":\"/articles/life\",\"passHref\":true,\"className\":\"mobileNavSubItem mobileLinkButton\",\"aria-controls\":\"submenu-lifestyle\",\"aria-haspopup\":\"true\",\"children\":\"Lifestyle\"}]}]}],[\"$\",\"li\",\"9\",{\"children\":[\"$\",\"$9\",null,{\"fallback\":[\"$\",\"div\",null,{\"children\":\"Loading\"}],\"children\":[\"$\",\"$L10\",null,{\"href\":\"/articles/sports\",\"passHref\":true,\"className\":\"mobileNavSubItem mobileLinkButton\",\"aria-controls\":\"submenu-sports\",\"aria-haspopup\":\"true\",\"children\":\"Sports\"}]}]}],[\"$\",\"li\",\"10\",{\"children\":[\"$\",\"$9\",null,{\"fallback\":[\"$\",\"div\",null,{\"children\":\"Loading\"}],\"children\":[\"$\",\"$L10\",null,{\"href\":\"/articles/sneakers\",\"passHref\":true,\"className\":\"mobileNavSubItem mobileLinkButton\",\"aria-controls\":\"submenu-sneakers\",\"aria-haspopup\":\"true\",\"children\":\"Sneakers\"}]}]}],[\"$\",\"li\",\"11\",{\"children\":[\"$\",\"$9\",null,{\"fallback\":[\"$\",\"div\",null,{\"children\":\"Loading\"}],\"children\":[\"$\",\"$L10\",null,{\"href\":\"/articles/politics\",\"passHref\":true,\"className\":\"mobileNavSubItem mobileLinkButton\",\"aria-controls\":\"submenu-politics\",\"aria-haspopup\":\"true\",\"children\":\"Politics\"}]}]}],[\"$\",\"li\",\"12\",{\"children\":[\"$\",\"$9\",null,{\"fallback\":[\"$\",\"div\",null,{\"children\":\"Loading\"}],\"children\":[\"$\",\"$L10\",null,{\"href\":\"/articles/tech\",\"passHref\":true,\"className\":\"mobileNavSubItem mobileLinkButton\",\"aria-controls\":\"submenu-tech\",\"aria-haspopup\":\"true\",\"children\":\"Tech\"}]}]}]]}]]}]}],[\"$\",\"li\",\"13\",{\"children\":[\"$\",\"$9\",null,{\"fallback\":[\"$\",\"div\",null,{\"children\":\"Loading\"}],\"children\":[\"$\",\"$L10\",null,{\"href\":\"/top100\",\"passHref\":true,\"role\":\"presentation\",\"className\":\"mobileNavItem mobileLinkButton\",\"children\":\"Top 100\"}]}]}],[\"$\",\"li\",\"14\",{\"children\":[\"$\",\"span\",null,{\"className\":\"mobile-navItem-expander\",\"children\":[[\"$\",\"span\",null,{\"className\":\"mobileNavItem\",\"children\":[\"$\",\"$9\",null,{\"fallback\":[\"$\",\"div\",null,{\"children\":\"Loading\"}],\"children\":[\"$\",\"$L10\",null,{\"href\":\"/articles/features/\",\"passHref\":true,\"className\":\"mobileNavItemLink mobileLinkButton\",\"aria-controls\":\"submenu-features\",\"aria-haspopup\":\"true\",\"children\":\"Features\"}]}]}],[\"$\",\"input\",null,{\"type\":\"checkbox\",\"className\":\"openSidebarMenu\",\"id\":\"submenu-features-input-label\"}],[\"$\",\"label\",null,{\"htmlFor\":\"submenu-features-input-label\",\"className\":\"mobile-navExpander\",\"children\":[\"$\",\"svg\",null,{\"className\":\"navExpander\",\"width\":\"20\",\"height\":\"20\",\"children\":[\"$\",\"use\",null,{\"xlinkHref\":\"/images/svg-icon-sprite.svg#icon-chev-down\"}]}]}],[\"$\",\"ul\",null,{\"id\":\"submenu-features\",\"className\":\"mobileNavItemChildren\",\"children\":[[\"$\",\"li\",\"15\",{\"children\":[\"$\",\"$9\",null,{\"fallback\":[\"$\",\"div\",null,{\"children\":\"Loading\"}],\"children\":[\"$\",\"$L10\",null,{\"href\":\"/articles/reviews\",\"passHref\":true,\"className\":\"mobileNavSubItem mobileLinkButton\",\"aria-controls\":\"submenu-reviews\",\"aria-haspopup\":\"true\",\"children\":\"Reviews\"}]}]}],[\"$\",\"li\",\"16\",{\"children\":[\"$\",\"$9\",null,{\"fallback\":[\"$\",\"div\",null,{\"children\":\"Loading\"}],\"children\":[\"$\",\"$L10\",null,{\"href\":\"/articles/interviews\",\"passHref\":true,\"className\":\"mobileNavSubItem mobileLinkButton\",\"aria-controls\":\"submenu-interviews\",\"aria-haspopup\":\"true\",\"children\":\"Interviews\"}]}]}],[\"$\",\"li\",\"17\",{\"children\":[\"$\",\"$9\",null,{\"fallback\":[\"$\",\"div\",null,{\"children\":\"Loading\"}],\"children\":[\"$\",\"$L10\",null,{\"href\":\"/articles/originalContent\",\"passHref\":true,\"className\":\"mobileNavSubItem mobileLinkButton\",\"aria-controls\":\"submenu-editorials\",\"aria-haspopup\":\"true\",\"children\":\"Editorials\"}]}]}],[\"$\",\"li\",\"18\",{\"children\":[\"$\",\"$9\",null,{\"fallback\":[\"$\",\"div\",null,{\"children\":\"Loading\"}],\"children\":[\"$\",\"$L10\",null,{\"href\":\"/articles/lists\",\"passHref\":true,\"className\":\"mobileNavSubItem mobileLinkButton\",\"aria-controls\":\"submenu-lists\",\"aria-haspopup\":\"true\",\"children\":\"Lists\"}]}]}]]}]]}]}],[\"$\",\"li\",\"20\",{\"children\":[\"$\",\"$9\",null,{\"fallback\":[\"$\",\"div\",null,{\"children\":\"Loading\"}],\"children\":[\"$\",\"$L10\",null,{\"href\":\"/videos\",\"passHref\":true,\"role\":\"presentation\",\"className\":\"mobileNavItem mobileLinkButton\",\"children\":\"Videos\"}]}]}],[\"$\",\"li\",\"21\",{\"children\":[\"$\",\"$9\",null,{\"fallback\":[\"$\",\"div\",null,{\"children\":\"Loading\"}],\"children\":[\"$\",\"$L10\",null,{\"href\":\"/artists\",\"passHref\":true,\"role\":\"presentation\",\"className\":\"mobileNavItem mobileLinkButton\",\"children\":\"Artists\"}]}]}]]}]}],[\"$\",\"div\",null,{\"className\":\"socials-list-mobile\",\"children\":[[\"$\",\"div\",null,{\"className\":\"header-social-text\",\"children\":\"Download Our App\"}],[\"$\",\"div\",null,{\"className\":\"header-social-app-download\",\"children\":[[\"$\",\"$L12\",null,{\"href\":\" noopener\",\"title\":\"$undefined\",\"aria-label\":\"HNHH App on App Store\",\"children\":[\"$\",\"div\",null,{\"className\":\"app-download-button app-download-button__apple\"}]}],[\"$\",\"$L12\",null,{\"href\":\" noopener\",\"title\":\"$undefined\",\"aria-label\":\"HNHH App on Google Play Store\",\"children\":[\"$\",\"div\",null,{\"className\":\"app-download-button app-download-button__google\"}]}]]}],[\"$\",\"div\",null,{\"className\":\"header-social-text\",\"children\":\"Subscribe to Our Newsletter\"}],[\"$\",\"$L13\",null,{\"classes\":\"form header-social-subscribe-form\"}]]}]]}],[\"$\",\"$L15\",null,{\"children\":\"\\n const linkElements = document.querySelectorAll(\\\".mobileLinkButton\\\");\\n const openMenuButton = document.getElementById(\\\"openSidebarMenu\\\");\\n openMenuButton.onclick = () =\u003e {\\n if (openMenuButton.checked === true) {\\n document.body.classList.add(\\\"body-lock\\\");\\n } else {\\n document.body.classList.remove(\\\"body-lock\\\");\\n }\\n }\\n linkElements.forEach(linkEl =\u003e {\\n linkEl.onclick = function() {\\n openMenuButton.checked = false;\\n };\\n });\\n \"}]]}]]}],[\"$\",\"footer\",null,{\"id\":\"footer\",\"className\":\"site-footer\",\"role\":\"contentinfo\",\"children\":[\"$\",\"div\",null,{\"className\":\"container\",\"children\":[[\"$\",\"div\",null,{\"className\":\"site-footer__primary\",\"children\":[[\"$\",\"$L12\",null,{\"href\":\"/\",\"passHref\":\"$undefined\",\"prefetch\":false,\"shallow\":false,\"className\":\"footer__logo\",\"as\":\"$undefined\",\"role\":\"$undefined\",\"target\":\"$undefined\",\"rel\":\"$undefined\",\"title\":\"$undefined\",\"aria-label\":\"Hot New Hip Hop – Home\",\"children\":[\"$\",\"svg\",null,{\"className\":\"$undefined\",\"width\":\"20\",\"height\":\"20\",\"children\":[\"$\",\"use\",null,{\"xlinkHref\":\"/images/svg-icon-sprite.svg#icon-hnhh-logo\"}]}]}],[\"$\",\"nav\",null,{\"className\":\"site-footer__nav\",\"children\":[\"$\",\"ul\",null,{\"className\":\"site-footer__nav-list\",\"children\":[[\"$\",\"li\",\"22\",{\"children\":[\"$\",\"$L12\",null,{\"href\":\"/articles/news\",\"passHref\":\"$undefined\",\"prefetch\":false,\"shallow\":false,\"className\":\"$undefined\",\"as\":\"$undefined\",\"role\":\"$undefined\",\"target\":\"$undefined\",\"rel\":\"$undefined\",\"title\":\"$undefined\",\"aria-label\":\"$undefined\",\"children\":\"News\"}]}],[\"$\",\"li\",\"23\",{\"children\":[\"$\",\"$L12\",null,{\"href\":\"/top100\",\"passHref\":\"$undefined\",\"prefetch\":false,\"shallow\":false,\"className\":\"$undefined\",\"as\":\"$undefined\",\"role\":\"$undefined\",\"target\":\"$undefined\",\"rel\":\"$undefined\",\"title\":\"$undefined\",\"aria-label\":\"$undefined\",\"children\":\"Top 100\"}]}],[\"$\",\"li\",\"24\",{\"children\":[\"$\",\"$L12\",null,{\"href\":\"/articles/features/\",\"passHref\":\"$undefined\",\"prefetch\":false,\"shallow\":false,\"className\":\"$undefined\",\"as\":\"$undefined\",\"role\":\"$undefined\",\"target\":\"$undefined\",\"rel\":\"$undefined\",\"title\":\"$undefined\",\"aria-label\":\"$undefined\",\"children\":\"Features\"}]}],[\"$\",\"li\",\"25\",{\"children\":[\"$\",\"$L12\",null,{\"href\":\"/videos\",\"passHref\":\"$undefined\",\"prefetch\":false,\"shallow\":false,\"className\":\"$undefined\",\"as\":\"$undefined\",\"role\":\"$undefined\",\"target\":\"$undefined\",\"rel\":\"$undefined\",\"title\":\"$undefined\",\"aria-label\":\"$undefined\",\"children\":\"Videos\"}]}],[\"$\",\"li\",\"26\",{\"children\":[\"$\",\"$L12\",null,{\"href\":\"/artists\",\"passHref\":\"$undefined\",\"prefetch\":false,\"shallow\":false,\"className\":\"$undefined\",\"as\":\"$undefined\",\"role\":\"$undefined\",\"target\":\"$undefined\",\"rel\":\"$undefined\",\"title\":\"$undefined\",\"aria-label\":\"$undefined\",\"children\":\"Artists\"}]}]]}]}],[\"$\",\"$L12\",null,{\"href\":\"/advertise/\",\"passHref\":\"$undefined\",\"prefetch\":false,\"shallow\":false,\"className\":\"site-footer__button\",\"as\":\"$undefined\",\"role\":\"$undefined\",\"target\":\"$undefined\",\"rel\":\"$undefined\",\"title\":\"$undefined\",\"aria-label\":\"Advertise with Us\",\"children\":\"Advertise with Us\"}],[\"$\",\"$L12\",null,{\"href\":\"mailto:musicsubmissions@hotnewhiphop.com\",\"passHref\":\"$undefined\",\"prefetch\":false,\"shallow\":false,\"className\":\"site-footer__button\",\"as\":\"$undefined\",\"role\":\"$undefined\",\"target\":\"_blank\",\"rel\":\"$undefined\",\"title\":\"$undefined\",\"aria-label\":\"Submit Music\",\"children\":\"Submit Music\"}],[\"$\",\"div\",null,{\"className\":\"site-footer__social-list\",\"children\":[\"$\",\"ul\",null,{\"className\":\"social-list\",\"children\":[[\"$\",\"li\",null,{\"children\":[\"$\",\"$L12\",null,{\"href\":\" noopener\",\"title\":\"$undefined\",\"aria-label\":\"Follow us on Facebook\",\"children\":[\"$\",\"svg\",null,{\"className\":\"$undefined\",\"width\":\"20\",\"height\":\"20\",\"children\":[\"$\",\"use\",null,{\"xlinkHref\":\"/images/svg-icon-sprite.svg#icon-facebook\"}]}]}]}],[\"$\",\"li\",null,{\"children\":[\"$\",\"$L12\",null,{\"href\":\" noopener\",\"title\":\"$undefined\",\"aria-label\":\"Follow us on Instagram\",\"children\":[\"$\",\"svg\",null,{\"className\":\"$undefined\",\"width\":\"20\",\"height\":\"20\",\"children\":[\"$\",\"use\",null,{\"xlinkHref\":\"/images/svg-icon-sprite.svg#icon-instagram\"}]}]}]}],[\"$\",\"li\",null,{\"children\":[\"$\",\"$L12\",null,{\"href\":\" noopener\",\"title\":\"$undefined\",\"aria-label\":\"Follow us on Twitter\",\"children\":[\"$\",\"svg\",null,{\"className\":\"$undefined\",\"width\":\"20\",\"height\":\"20\",\"children\":[\"$\",\"use\",null,{\"xlinkHref\":\"/images/svg-icon-sprite.svg#icon-twitter\"}]}]}]}],[\"$\",\"li\",null,{\"children\":[\"$\",\"$L12\",null,{\"href\":\" noopener\",\"title\":\"$undefined\",\"aria-label\":\"Follow us on TikTok\",\"children\":[\"$\",\"svg\",null,{\"className\":\"tikTokIcon\",\"width\":\"20\",\"height\":\"20\",\"children\":[\"$\",\"use\",null,{\"xlinkHref\":\"/images/svg-icon-sprite.svg#icon-tiktok\"}]}]}]}],[\"$\",\"li\",null,{\"children\":[\"$\",\"$L12\",null,{\"href\":\" noopener\",\"title\":\"$undefined\",\"aria-label\":\"Follow us on Youtube\",\"children\":[\"$\",\"svg\",null,{\"className\":\"tikTokIcon\",\"width\":\"20\",\"height\":\"20\",\"children\":[\"$\",\"use\",null,{\"xlinkHref\":\"/images/svg-icon-sprite.svg#icon-youtube\"}]}]}]}]]}]}]]}],[\"$\",\"div\",null,{\"className\":\"site-footer__secondary\",\"children\":[[\"$\",\"ul\",null,{\"className\":\"site-footer__links\",\"children\":[[\"$\",\"li\",null,{\"children\":[\"$\",\"$L12\",null,{\"href\":\"/terms/\",\"passHref\":\"$undefined\",\"prefetch\":false,\"shallow\":false,\"className\":\"$undefined\",\"as\":\"$undefined\",\"role\":\"$undefined\",\"target\":\"$undefined\",\"rel\":\"$undefined\",\"title\":\"$undefined\",\"aria-label\":\"Terms of Service\",\"children\":\"Terms of Service\"}]}],[\"$\",\"li\",null,{\"children\":[\"$\",\"$L12\",null,{\"href\":\"/privacy/\",\"passHref\":\"$undefined\",\"prefetch\":false,\"shallow\":false,\"className\":\"$undefined\",\"as\":\"$undefined\",\"role\":\"$undefined\",\"target\":\"$undefined\",\"rel\":\"$undefined\",\"title\":\"$undefined\",\"aria-label\":\"Privacy Policy\",\"children\":\"Privacy Policy\"}]}]]}],[\"$\",\"ul\",null,{\"className\":\"site-footer__links\",\"children\":[[\"$\",\"li\",null,{\"children\":[\"$\",\"$L12\",null,{\"href\":\"/about/\",\"passHref\":\"$undefined\",\"prefetch\":false,\"shallow\":false,\"className\":\"$undefined\",\"as\":\"$undefined\",\"role\":\"$undefined\",\"target\":\"$undefined\",\"rel\":\"$undefined\",\"title\":\"$undefined\",\"aria-label\":\"About\",\"children\":\"About\"}]}],[\"$\",\"li\",null,{\"children\":[\"$\",\"$L12\",null,{\"href\":\"/contact-us/\",\"passHref\":\"$undefined\",\"prefetch\":false,\"shallow\":false,\"className\":\"$undefined\",\"as\":\"$undefined\",\"role\":\"$undefined\",\"target\":\"$undefined\",\"rel\":\"$undefined\",\"title\":\"$undefined\",\"aria-label\":\"Contact\",\"children\":\"Contact\"}]}],[\"$\",\"li\",null,{\"children\":[\"$\",\"$L12\",null,{\"href\":\"/careers/\",\"passHref\":\"$undefined\",\"prefetch\":false,\"shallow\":false,\"className\":\"$undefined\",\"as\":\"$undefined\",\"role\":\"$undefined\",\"target\":\"$undefined\",\"rel\":\"$undefined\",\"title\":\"$undefined\",\"aria-label\":\"Careers\",\"children\":\"Careers\"}]}],[\"$\",\"li\",null,{\"children\":[\"$\",\"$L12\",null,{\"href\":\"/staff/\",\"passHref\":\"$undefined\",\"prefetch\":false,\"shallow\":false,\"className\":\"$undefined\",\"as\":\"$undefined\",\"role\":\"$undefined\",\"target\":\"$undefined\",\"rel\":\"$undefined\",\"title\":\"$undefined\",\"aria-label\":\"Staff\",\"children\":\"Staff\"}]}]]}]]}]]}]}]]}],[\"$\",\"link\",null,{\"rel\":\"alternate\",\"type\":\"application/atom+xml\",\"title\":\"HotNewHipHop Latest News\",\"href\":\"https://www.hotnewhiphop.com/feed\"}],[[\"$\",\"$L15\",null,{\"dangerouslySetInnerHTML\":{\"__html\":\"\\n\\t\\t\\t\\t\\t(function() {\\n\\t\\t\\t\\t\\t/** CONFIGURATION START **/\\n\\t\\t\\t\\t\\tvar _sf_async_config = window._sf_async_config = (window._sf_async_config || {});\\n\\t\\t\\t\\t\\t_sf_async_config.uid = 66084\\n\\t\\t\\t\\t\\t_sf_async_config.domain=\\\"hotnewhiphop.com\\\"\\n\\t\\t\\t\\t\\t_sf_async_config.flickerControl = false;\\n\\t\\t\\t\\t\\t_sf_async_config.useCanonical = true;\\n\\t\\t\\t\\t\\t_sf_async_config.useCanonicalDomain = true;\\n\\t\\t\\t\\t\\t/** CONFIGURATION END **/\\n\\t\\t\\t\\t\\tfunction loadChartbeat() {\\n\\t\\t\\t\\t\\t\\tvar e = document.createElement('script');\\n\\t\\t\\t\\t\\t\\tvar n = document.getElementsByTagName('script')[0];\\n\\t\\t\\t\\t\\t\\te.type="text/javascript";\\n\\t\\t\\t\\t\\t\\te.async = true;\\n\\t\\t\\t\\t\\t\\te.src=" n);\\n\\t\\t\\t\\t\\t}\\n\\t\\t\\t\\t\\tloadChartbeat();\\n\\t\\t\\t\\t })();\"}}],[\"$\",\"$L15\",null,{\"async\":true,\"src\":\"//static.chartbeat.com/js/chartbeat_mab.js\"}],[\"$\",\"$L15\",null,{\"dangerouslySetInnerHTML\":{\"__html\":\"\\n\\t\\t\\t\\twindow.top.adGrid = window.top.adGrid || {};\\n\\t\\t\\t\\twindow.top.adGrid.cmd = window.top.adGrid.cmd || [];\\n\\n\\t\\t\\t\\tvar adGridInitiate = function() {\\n\\t\\t\\t \\tthis.adGridCall(function () {\\n\\t\\t\\t\\tvar pageMeta = {};\\n\\t\\t\\t\\tthis.setMetaDataFromPage(pageMeta);\\n\\t\\t\\t \\t})\\n\\t\\t\\t};\\n\\n\\t\\t\\twindow.top.adGrid.cmd.push([adGridInitiate]);\\n\\t\\t\\t\"}}],[\"$\",\"$L15\",null,{\"dangerouslySetInnerHTML\":{\"__html\":\"(function(w,d,s,l,i){w[l]=w[l]||[];w[l].push({'gtm.start':\\nnew Date().getTime(),event:'gtm.js'});var f=d.getElementsByTagName(s)[0],\\nj=d.createElement(s),dl=l!='dataLayer'?'\u0026l="+l:"';j.async=true;j.src=\\n'https://www.googletagmanager.com/gtm.js?id='+i+dl;f.parentNode.insertBefore(j,f);\\n})(window,document,'script','dataLayer','GTM-K3XWBF7′);\"}}],[\"$\",\"$L15\",null,{\"dangerouslySetInnerHTML\":{\"__html\":\"!function(f,b,e,v,n,t,s)\\n{if(f.fbq)return;n=f.fbq=function(){n.callMethod?\\nn.callMethod.apply(n,arguments):n.queue.push(arguments)};\\nif(!f._fbq)f._fbq=n;n.push=n;n.loaded=!0;n.version='2.0′;\\nn.queue=[];t=b.createElement(e);t.async=!0;\\nt.src=v;s=b.getElementsByTagName(e)[0];\\ns.parentNode.insertBefore(t,s)}(window, document,'script',\\n' '3342356666042186');\\nfbq('track', 'PageView');\"}}]],[[\"$\",\"noscript\",null,{\"children\":[\"$\",\"iframe\",null,{\"src\":\"https://www.googletagmanager.com/ns.html?id=GTM-K3XWBF7\",\"height\":\"0\",\"width\":\"0\",\"title\":\"gtm\",\"style\":{\"display\":\"none\",\"visibility\":\"hidden\"}}]}],[\"$\",\"noscript\",null,{\"children\":[\"$\",\"img\",null,{\"height\":\"1\",\"width\":\"1\",\"style\":{\"display\":\"none\",\"visibility\":\"hidden\"},\"src\":\"https://www.facebook.com/tr?id=3342356666042186\u0026ev=PageView\u0026noscript=1\",\"alt\":\"\"}]}]]]}]]}]\n"])self.__next_f.push([1,"6:[\"$\",\"html\",null,{\"lang\":\"en\",\"children\":[[\"$\",\"head\",null,{\"children\":[[\"$\",\"style\",null,{\"type\":\"text/css\",\"dangerouslySetInnerHTML\":{\"__html\":\"\\n .container,main{position:relative}.video-container::before,.wp-block-embed.is-provider-youtube .wp-block-embed__wrapper::before,.wp-has-aspect-ratio .wp-block-embed__wrapper::before{content:\\\"\\\";display:block}.featured-item .featured-item__title,.trending-block__title-text{overflow:hidden;text-overflow:ellipsis;word-wrap:break-word;-webkit-box-orient:vertical}*,:after,:before{box-sizing:border-box}html{font-family:arial,sans-serif;font-size:16px}body{margin:0}main{padding-bottom:3.5rem;padding-top:unset;z-index:1;min-height:100vh}.container{margin-left:auto;margin-right:auto;max-width:80.75rem;padding-left:1rem;padding-right:1rem}.site-header{position:absolute;top:0;left:0;width:100%;z-index:1}.mobileHeader,.subItemChildrenOpen,.tooltip-box.visible{display:block}.desktop-header{display:none;max-height:89px}.desktop-header__inner{display:flex;justify-content:space-between;padding:1.5rem 2.5rem}.desktop-header__logo{align-items:center;display:flex}.navItem,.subItem,.subItemOpen{align-items:center;font-weight:600;font-size:1rem;line-height:1.4;text-decoration:none}.desktop-header__logo svg{width:5.5rem;height:40px}.desktop-header__menu{display:flex;list-style:none}.navItem{display:flex;text-transform:uppercase}.navExpander{margin-left:.5rem;width:.5rem;height:.5rem}.navListItem,.tags-page-articles-list,.tooltip-container{position:relative}.navListItem+.navListItem{margin-left:5.75rem}@media screen and (min-width:1024px){.navListItem+.navListItem{margin-left:2rem}}@media screen and (min-width:1280px){.navListItem+.navListItem{margin-left:5rem}}.header-social__nav,.navItemChildren,.subItemChildren,.wrapper-Desktop_Header,div[class*=wrapper-HNHH_Desktop_],div[class*=wrapper-HNHH_Desktop_] .sticky-close-btn,div[class^=wrapper-HNHH_Desktop_]{display:none}.subItem,.subItemOpen{display:flex;justify-content:space-between;padding:.5rem 1rem}.header-user-actions,.subItemLink{align-items:center;display:flex}.subItemLink{justify-content:space-between;line-height:1.4;text-decoration:none}.header-follow,.header-search{align-items:center;position:relative}.login-prof-icon{margin-right:0}.login-profile-avatar{border:2px solid;border-radius:50%;display:block;height:26px;margin-bottom:6px;overflow:hidden;width:26px;margin-top:0}.login-profile-avatar img{height:100%;object-fit:cover;width:100%}.header-follow{display:flex;margin-left:.5rem;margin-right:1rem}.header-follow__toggle .header-follow__dropdown-button{border:1px solid;width:8.125rem;height:2.25rem;display:flex;justify-content:center;align-items:center;font-size:.9375rem;appearance:none;cursor:pointer;padding:0;text-transform:uppercase}.header-follow__dropdown{position:relative;display:inline-block}.header-follow__dropdown-content::before{content:\\\"\\\";display:block;width:100%;height:30px;position:absolute;left:0;top:-30px}.login-profile-btn{font-size:1rem;font-weight:700;text-transform:uppercase}@media screen and (min-width:1024px){.login-profile-btn{font-size:.9375rem;font-weight:700}}.header-search{display:flex}.header-search__form-container{display:none;padding:1rem;position:absolute;right:0;top:100%;z-index:2}.header-search__form{align-items:center;display:flex}.header-search__input-container{border-bottom:1px solid;flex:1;margin-right:.5rem;min-width:22.5rem}.header-search__input{border:0;font-size:1.125rem;width:100%}.header-search__input::placeholder{opacity:1}.header-search__submit{border:0;box-shadow:0 0;cursor:pointer}@media screen and (min-width:768px){.header-search__submit,.mobileHeader{display:none}.desktop-header{display:block}.login-prof-icon{margin-right:.5rem}.login-profile-avatar{margin-top:7px}}.header-search__close,.header-search__toggle{border:0;display:grid;padding:0;box-shadow:0 0;cursor:pointer}.header-search__submit-icon{width:1.5rem}.header-search__close{height:1.688rem;width:1.688rem}.header-search__toggle-icon{height:1.25rem;width:1.25rem}.desktop-header__navigation{flex:1;display:flex;align-items:center}.article-layout–grid-gap{grid-column-gap:calc(1.25rem * 2);-moz-column-gap:calc(1.25rem * 2);column-gap:calc(1.25rem * 2)}.grid{display:grid;grid-column-gap:calc(1.25rem * 2)}.article-layout–grid{grid-template-columns:1fr;margin-top:56px}.right-block–article-page{display:none;position:relative}.card__meta{font-size:.75rem;line-height:1.2;font-weight:600;margin-top:2rem;margin-bottom:2rem;display:grid;grid-row-gap:calc(1rem * 1.5);grid-template-columns:1fr auto 1fr;grid-template-rows:0;grid-template-areas:\\\"time placeholder socials \\\" \\\"author placeholder socials\\\"}.card__meta .card-meta-placeholder:before,.card__meta .social-list:before,.menuButtonClose,.screen-reader-text,.tags-page-articles-list .tags-page-articles-list-ul\u003espan{display:none}.social-list{display:flex;list-style:none;margin:0;padding:0}.tooltip-box{position:absolute;padding:.5rem 1rem;border-radius:5px;bottom:calc(100% – 5px);right:50%;left:50%;transform:translate(-50%,-50%);margin:auto;width:-moz-fit-content;width:fit-content;white-space:nowrap;font-size:.875rem;font-weight:400;z-index:10000;display:none}.tooltip-arrow{position:absolute;bottom:-9px;left:50%;border:5px solid transparent}.desktop-header__menu,.share-link,.social-list a.move-comment,.social-list a.share-link,.social-list button.move-comment,.social-list button.share-link{border:none;padding:0;cursor:pointer}.article-body-layout .card__title{min-height:135px;font-size:1.75rem}.mobileHeader,.mobileHeaderOpen{height:3.5rem}.mobileNavItemLink,.mobileSubItemLink{text-decoration:none}.headerMobileBar{position:relative;z-index:3}.headerMobileContainer{align-items:center;display:flex;justify-content:center}.menuButton{align-items:center;border:0;box-shadow:0 0;cursor:pointer;display:flex;margin-right:1rem;padding:0;transform:scale(-1);width:30px}.menuButton svg{flex-basis:30px}.logo{box-sizing:content-box;display:block;height:2.188rem;padding:.625rem 0;width:4.75rem}.menuButtonOpen{width:30px;height:20px}.spacer{width:2.625rem}.wrapper-HNHH_Mobile_Sticky{display:flex;justify-content:center;align-items:center;position:fixed;bottom:0;left:0;width:100%;height:106px;z-index:3}.wrapper-HNHH_Mobile_Sticky .HNHH_Mobile_Sticky{margin-left:-10px}.HNHH_Mobile_Sticky{height:100px;width:320px}.sticky-close-btn{border:none;display:none;align-items:center;justify-content:center;width:28px;height:28px;position:absolute;top:0;right:0;padding:0}.bioList div,.show-sticky-button,.social-list{display:flex}.sticky-close-btn-svg{display:block;width:14px;height:14px}.header-cover-container{min-height:180px;width:100%;position:relative;aspect-ratio:1.78;left:-1rem;width:calc(100% + 2rem)}@media (min-width:64em){.mobileHeader,.mobileHeaderOpen{display:none}.header-cover-container{min-height:353px!important}}@media (min-width:80em){.header-cover-container{min-height:497px!important}}@media (min-width:90em){.header-cover-container{min-height:504px!important}}@media (min-width:768px){.article-layout–grid{margin-top:0}.wrapper-Desktop_Header{display:flex;justify-content:center;align-items:center;width:100%;height:260px;margin-bottom:2rem}div[class*=wrapper-HNHH_Mobile_],div[class^=wrapper-HNHH_Mobile_]{display:none}div[class*=wrapper-HNHH_Desktop_],div[class^=wrapper-HNHH_Desktop_]{display:block}.card__meta{font-size:.875rem;grid-template-columns:auto auto 1fr…