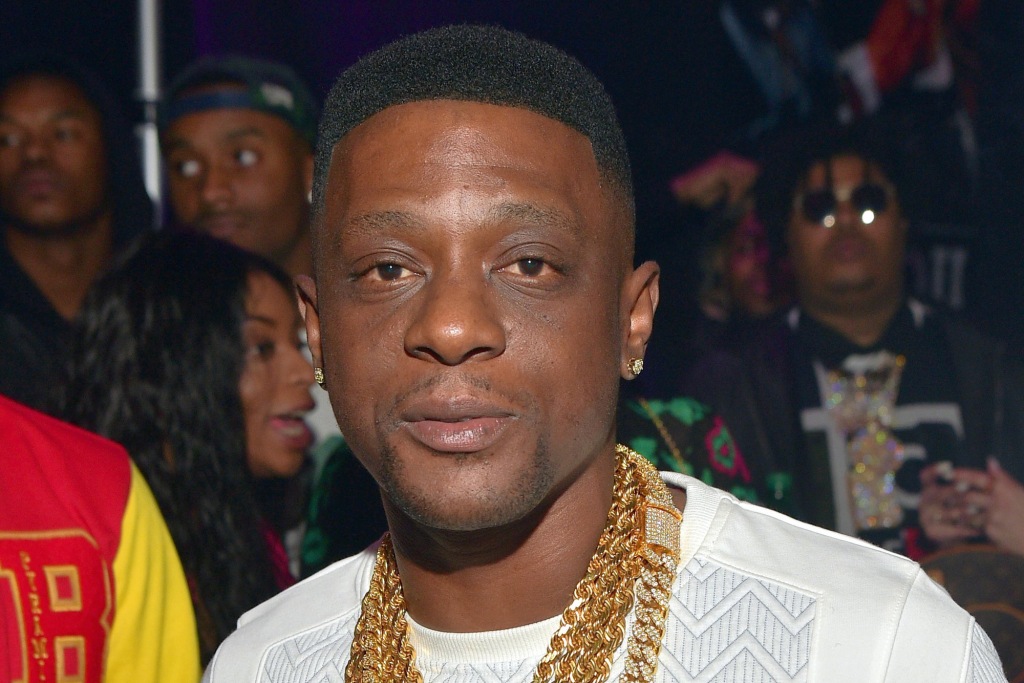 Boosie is finally released from jail and he's celebrating the moment with a new album called First Day Back.
Boosie Badazz, actual name Torrence Hatch Jr., was imprisoned since being apprehended by federal agents last week as he left a courthouse in San Diego, California. He had recently won the dismissal of a different gun case by a judge, but the triumph was short lived as he was taken into custody as soon as he left the premises.
Boosie was being held on multiple gun charges, including "felony possession of a firearm and transporting firearms across highways," it was later announced. The rapper reportedly got into trouble because of some social media posts. There were some Instagram live sessions where Boosie Badazz can be seen concealing a gun in the waistband of his jeans in the pictures. As convicted felons are not allowed to carry or own firearms, Boosie's posts from last month were effectively what landed him into trouble.
He took to Instagram last night to celebrate his freedom. "He's Baaaaaack!," Boosie said out of excitement. "I want to thank God, I got cherries on my knees I prayed so much. My family, all the prayer warriors, everybody who came to San Diego to support me. Yeaaaah! Boosie Boo! Yeaaaah!"
He also asked for some tickets to the BET Awards that are happening this weekend in L.A. Stream his new album First Day Back below.