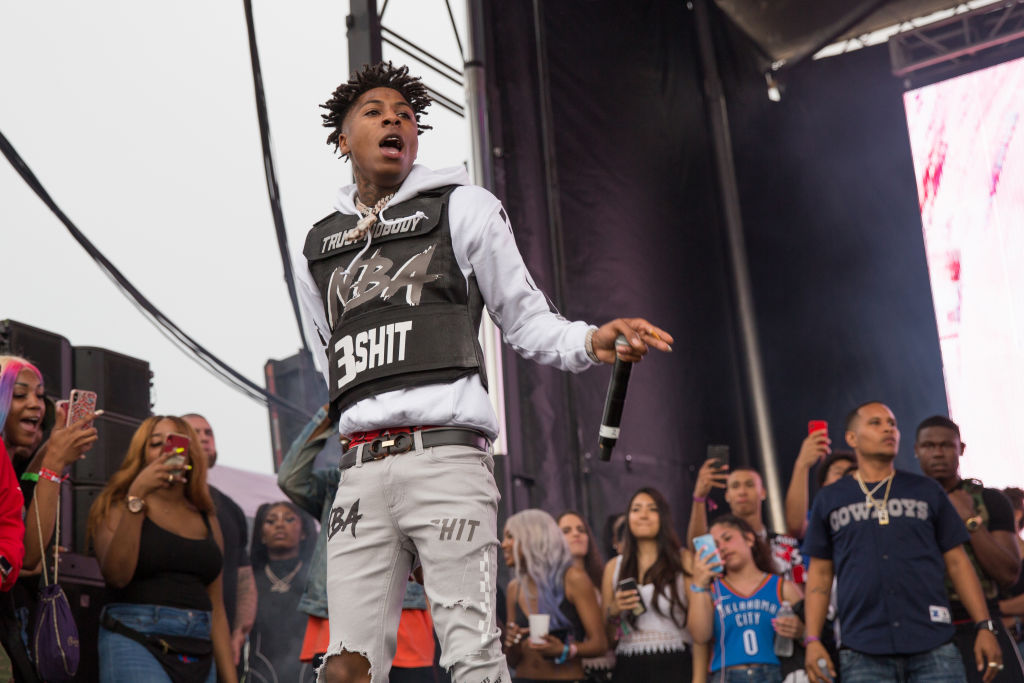 NBA YoungBoy's son KJ has a very famous grandfather. One of Youngboy's 11 kids, KJ was born to Yaya Mayweather. She, in turn, is the daughter of Floyd Mayweather, one of the greatest boxers to ever fight. Over a 21-year career, Mayweather went 50-0 in professional bouts. Furthermore, Mayweather won belts in six different weight classes. Mayweather is also 3-0 with one no-contest in scored exhibition bouts.
However, YoungBoy appears to share a contentious relationship with the Mayweather family. After the sister of MMA fighter John Gotti III threatened Yaya following the chaotic fighter between Gotti III and Floyd, YoungBoy appeared to side with the Gottis. "I hate that hoe," YoungBoy said in a response video to the Gottis, encouraging them to go after Yaya. Furthermore, YoungBoy said he "idolized" Nicole Gotti's father, John A. Gotti. Gotti ran the Gambino Crime Family between 1991 and 1999. However, YoungBoy might want to watch his back as Yaya might be raising another boxer.
Read More: NBA YoungBoy receives a visit from his mom while he remains under house arrest in Utah
KJ Mayweather Adorably Shadow Boxes
In a video reshared by No Jumper, young KJ is seen showing off his shadowboxing techniques. While his follow-through is a little hesitant, he has a good stance and seems to have the fundamentals down. Not content with just throwing some jabs, KJ even mixes in an uppercut. No Jumper posed the question as to whether people think Mayweather will train his grandson to be the next great Mayweather boxer.
Read More: Conor McGregor backed by family amid NBA Finals rape allegations
It wouldn't be the first time. Conor McGregor has openly spoken about his hopes for one of his sons following in his MMA footsteps. Maybe in 15 or 20 years, we can get KJ Mayweather versus CJ (Conor Jr.) McGregor in a Mayweather v. McGregor: Generations bout. Floyd Mayweather's final professional victory famously came against Conor McGregor in August 2017. However, for now, KJ is being a little kid and showing off some impressive, yet adorable moves. Follow all the latest news here at HotNewHipHop.
[via]