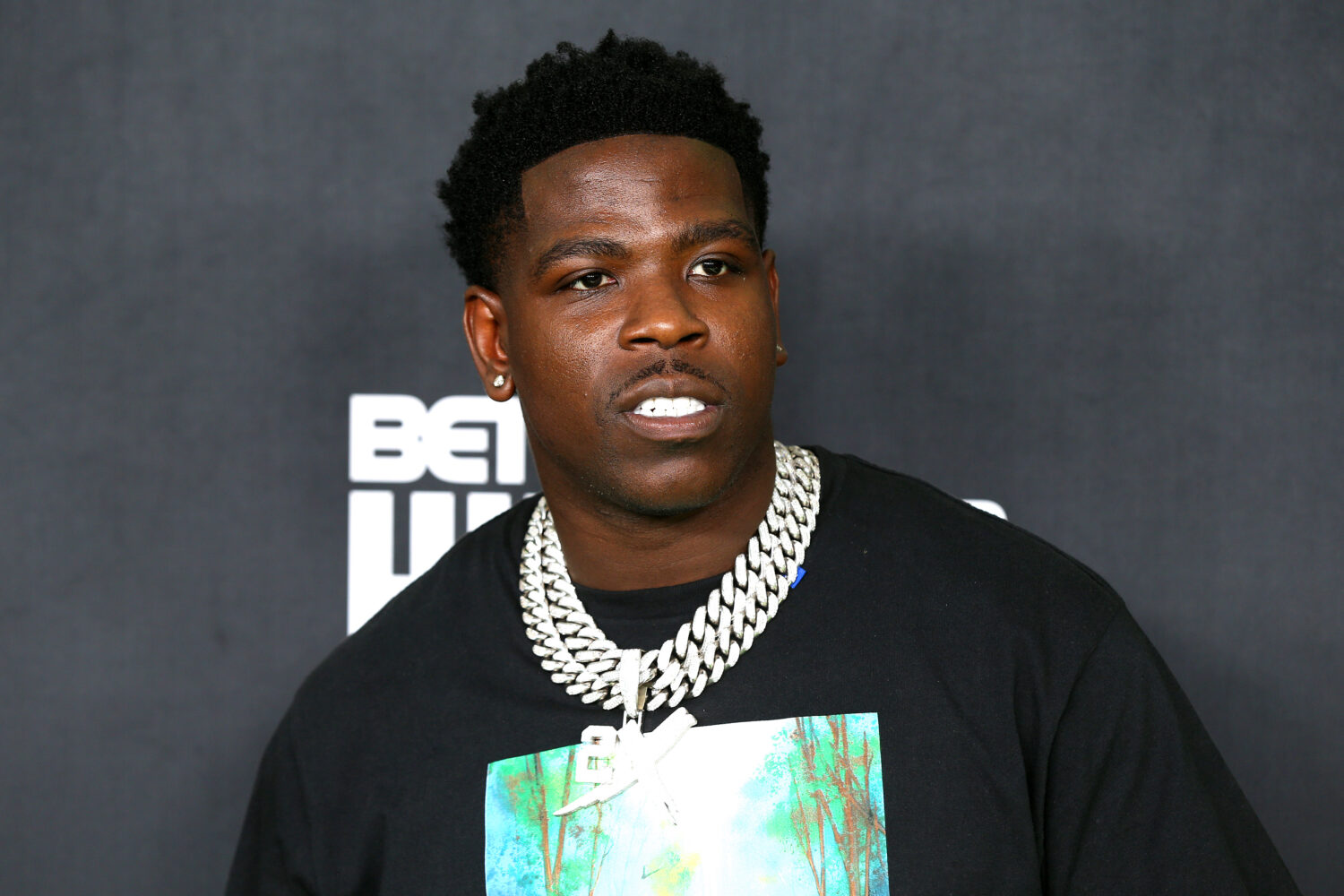 Casanova is reportedly in serious danger according to his lawyer, James Kousouros. The news comes after Casanova was attacked at the Essex County Jail on June 14. Kousouros says his client was jumped after explicitly renouncing his association with the Untouchable Gorilla Stone gang.
Casanova was apparently in the common area of the jail doing pushups when another inmate stabbed him in retaliation for abandoning his gang affiliation. "His public renunciation of the gang has and will continue to pose a threat to his life which will make his future incarceration far more onerous than contemplated by our judicial system," James Kousouros said, according to AllHipHop.
Read More: Casanova Calls For Prayers Prior To Sentencing
Casanova Attends BET Hip Hop Awards
Kousouros also cited the testimony of a former associate of Tekashi 6ix9ine to make his argument. He noted that Roland "Ro Murda" Martin was also stabbed multiple times for abandoning the Nine Trey Gangsta Bloods. In that case, Judge Englemayer admitted that Martin deserved a lesser sentence. He explained his sentence was "far worse than for any ordinary inmate, more painful, more alarming and more scary."
"[Casanova] began his distancing from the gang years ago, as we have detailed in our initial submission, as he publicly advocated against gang membership relating in detail the destruction of the gang life from his own personal experiences," Kousouros further explained.
Casanova has been behind bars since December 2020. He was named among 18 alleged members of the Untouchable Gorilla Stone Nation Gang charged in connection with various racketeering, murder, narcotics, firearms, and fraud offenses. Acting U.S. Attorney Audrey Strauss said at the time: "As alleged in the Indictment, members of Gorilla Stone committed terrible acts of violence, trafficked in narcotics, and even engaged in brazen fraud by exploiting benefits programs meant to provide assistance in response to the COVID-19 pandemic." Casanova's sentencing is scheduled for June 27. Be on the lookout for more information on his case at that time.
Read More: Casanova's Sentencing Delayed In Gorilla Stone Nation Case
[Via]