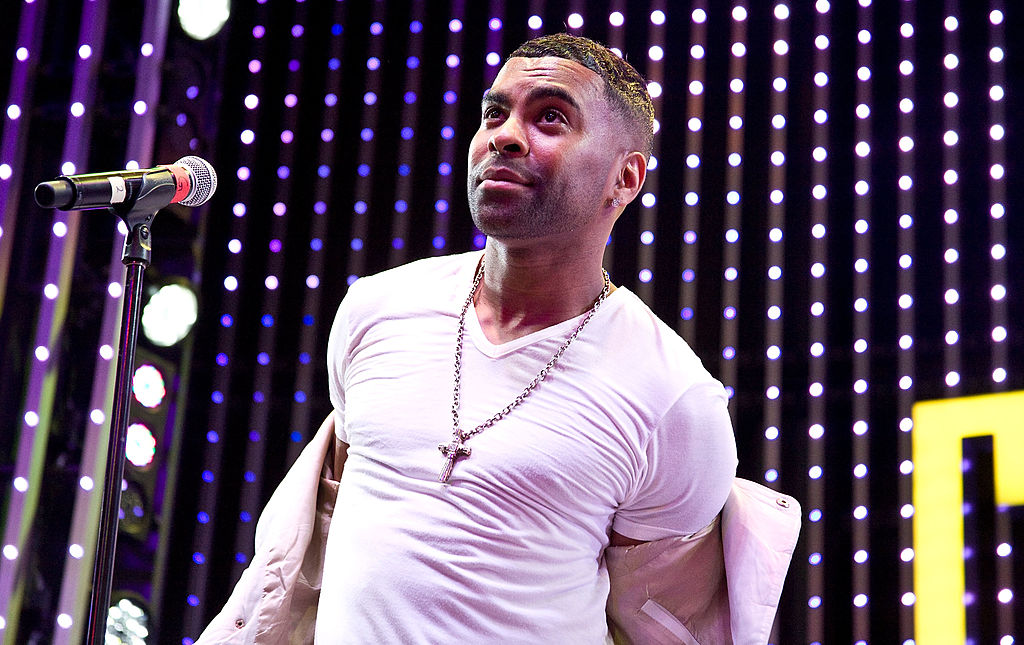 During his recent interview with Drink Champs, Ginuwine discussed his difficult relationship with the late Aaliyah. He revealed that the "beef" between them revolved mostly around the singer's family, claiming that he sadly never got the opportunity to set things straight with her before she died.
"We were all a family," he told the host, "Missy [Elliot], Timbaland, her [Aaliyah], myself, Magoo, Playa, Tweet." He explained that "all of [them] had a close-knit bond before tensions between them began to rise. "[Aaliyah] and I weren't seeing eye-to-eye," Ginuwine revealed. He then explained that the beef he had with Aaliyah was actually beef with her family. "I think it had to do a lot more with her loyalty to her uncle, Barry Hankerson," the artist explained, admitting he had "a little bit" of beef with Hankerson. "He was the record head and the company was my manager," he says, "I just decided to leave because whatever reason. Of course, her loyalty was to her family. So, that's where that stemmed from."
Read More: Ginuwine Talks "Pony" And Being A Sex Symbol On "Drink Champs"
Missy Elliot Had A Dream That Aaliyah Forgave Ginuwine
"We ain't have no beef or nothing like that," he explained, "I ain't beefing with no girl." He says, "it was one of those things where our time had separated." Ginuwine went on to describe how he wanted to make up with Aaliyah, but never got the chance. "I always wanted to make sure that we were cool," he explained. "I'm pretty sure she was just being told whatever it was … the narrative with me," he revealed, citing Aaliyah's loyalty to Hankerson. "I think at the end of the day she understood," he says.
Later on in the interview, Ginuwine also shared that Missy Elliot had come to him before claiming to have had a dream that Aaliyah forgave him. He revealed that Elliot's dream actually made him emotional, indicating how heavy the unresolved beef had been weighed on him. The host ended the discussion saying, "Rest in peace Aaliyah."
Read More: Aaliyah's Debut "Age Ain't Nothing But A Number" Turns 29