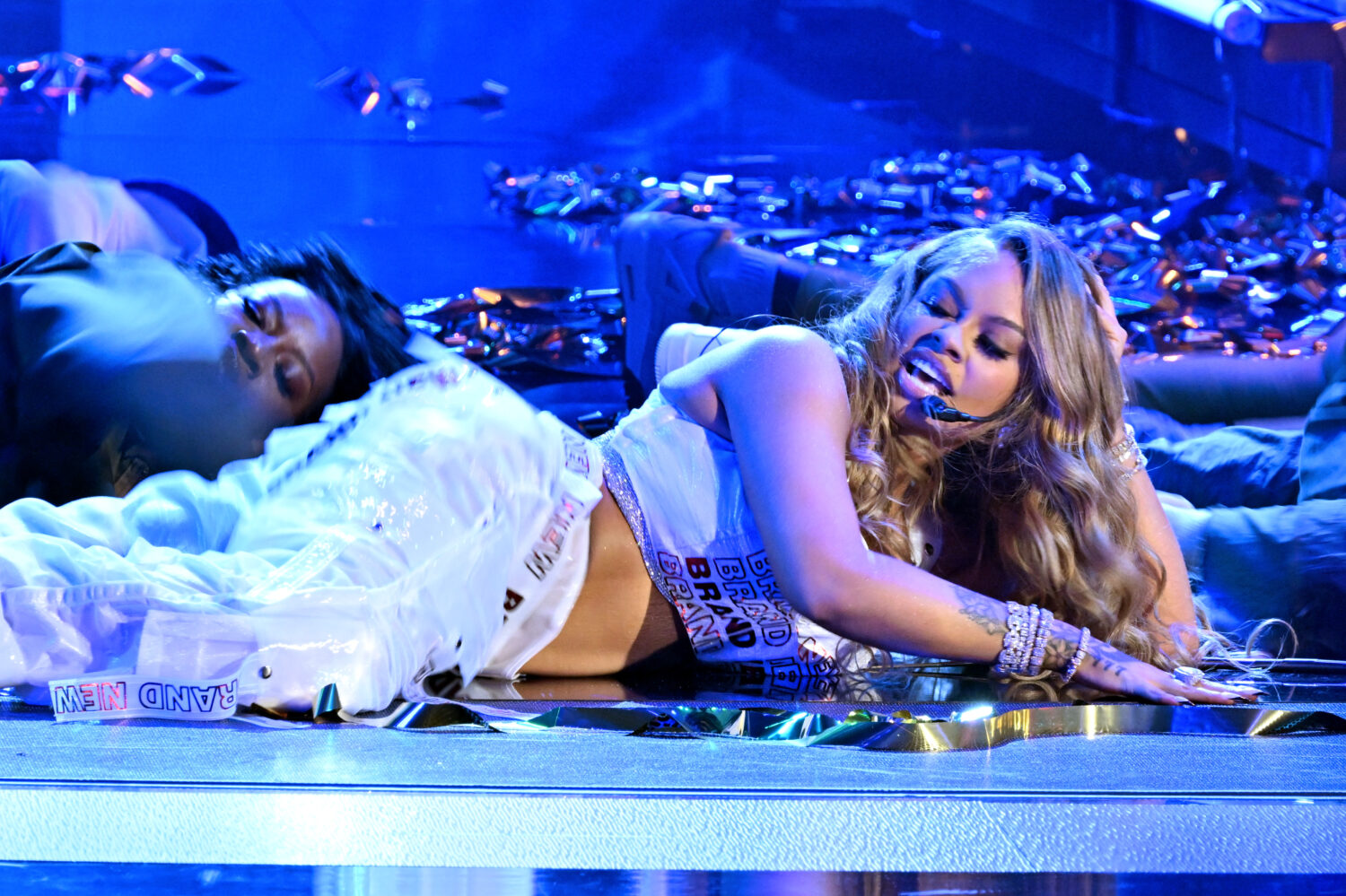 Latto took the stage at the 2023 BET Awards on Sunday night to perform her new song, "Put It On Da Floor." She originally premiered the track during her Coachella 2023 set amid her ongoing feud with Nicki Minaj. She also teamed up with Cardi B for the remix to the song titled, "Put It On Da Floor Again."
For the new performance, Latto rocked a white crop top and matching cargo pants while rapping in front of a grocery store-themed set. "Rip me out the plastic, I been actin' brand new/ B*ches actin' like they runnin' sh*t, they really ran through/ I'll spend that five hundred 'fore I ever trap you," she raps on the song. She also paid tribute to Shawty Lo at one point. While referencing her in the song, the words "R.I.P. Shawty Lo" flashed across the screen behind her.
Read More: Latto Fans Rock Plastic Bags At The Club
Latto On Stage At The BET Awards
Later in the night, Latto is up for two separate awards. For starters, she's got a nomination in the "Best Collaboration" category with her song "Big Energy (Remix)" with Mariah Carey featuring Dj Khaled. Other nominees include Pinkpantheress and Ice Spice, Chris Brown and Wizkid, Future, Drake and Tems, among others.
Latto is also nominated for "Best Female Hip Hop Artist." For that award, she's going up against Cardi B, Coi Leray, GloRilla, Ice Spice, Megan Thee Stallion, and Nicki Minaj. Be on the lookout for the full list of winners, later in the show. For now, check out Latto's performance at the BET Awards below.
Latto Takes Over The BET Awards