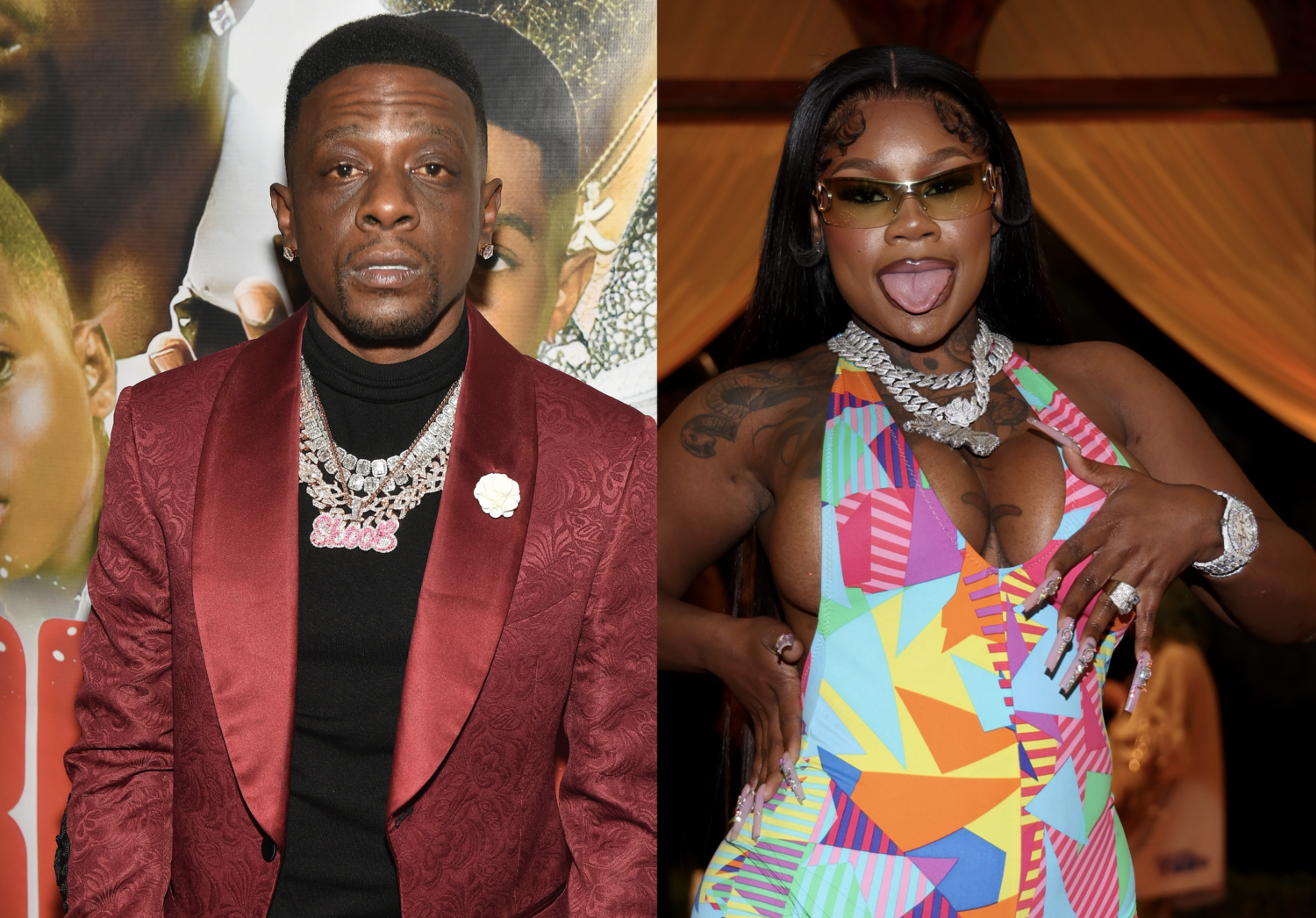 The BET Awards are over and done for another year, but we're still reflecting on some of the biggest moments from the annual show. Boosie Badazz was definitely a part of several of them, from him literally dropping to the ground during Latto's "Put It On Da Floor" performance to his link-up with Sukihana, during which the 40-year-old couldn't help but ask her an extremely personal question. "Is your booty hold brown?" Boosie pressed the entertainer while wrapping his arm around her as cameras recorded them.
The Louisana native is obviously under the influence by the way he's carrying himself (not to mention the nearly empty drink in his hand), but Suki doesn't appear to be uncomfortable in the situation. She doesn't seem to answer Boosie's burning question, but it's evident by her upbeat energy that she's moving past her feud with YK Osiris earlier this month. As you may recall, the R&B singer planted a kiss on the Delaware native without her consent, resulting in some serious uproar online.
Read More: Boosie Badazz Literally Puts It "On Da Floor" During Latto's BET Awards Performance: Video
Sukihana and Boosie Badazz Link Up at the BET Awards
Interestingly, Sukihana now happens to be going viral for another wild moment – this one during a concert in Detroit. She posted a video to Twitter over the weekend revealing that two fans took turns running their tongues up and down the back section of her tights in the midst of her performance. Afterward, one of them looked elated with joy, even taking a moment to thank God for the opportunity she was given. Of course, many are questioning why the 31-year-old is going so hard with her antics after facing something so traumatic with Osiris.
The video from Sukihana's Detroit show is too salacious to include in our post, but you can find it on the rap diva's Twitter page here. Aside from her concert antics, the reality starlet is also facing criticism for sharing NSFW photos on her IG profile after calling out YK Osiris for coming on too strong. Read more about that at the link below, and check back later for more hip-hop/pop culture news updates.
Read More: Sukihana Turns Heads In New Instagram Photos Following YK Osiris' Apology
[Via]