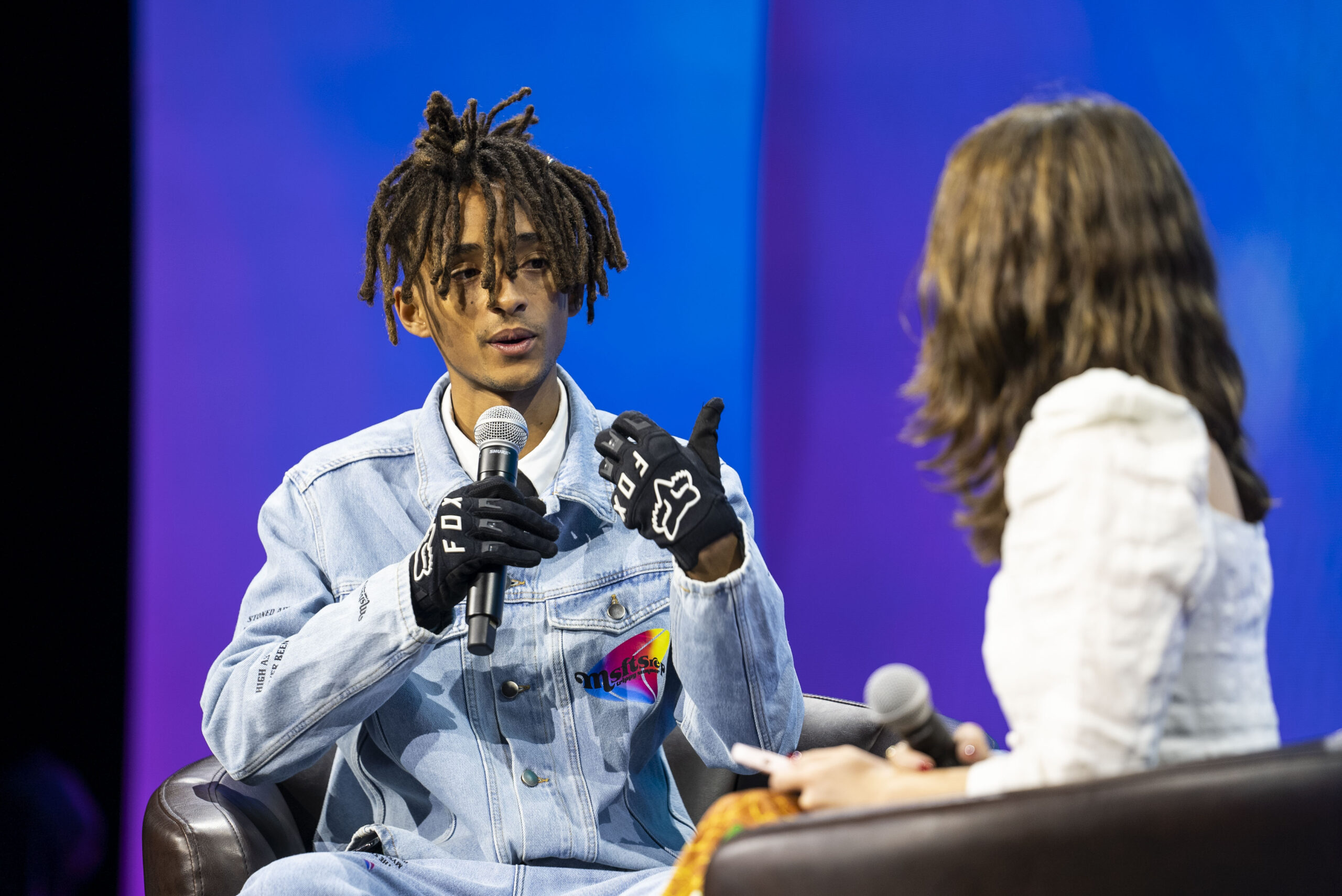 Rapper and activist Jaden Smith is openly talking about his use of psychedelics to heal his mind and body. This year, he joined others like Aaron Rodgers, Melissa Etheridge, Eric Andre, Sasha Cohen, Michael Pollan, and John Powell Mackey to talk about plant medicine at the Psychedelic Science Conference, a five-day event sponsored by the Multidisciplinary Association for Psychedelic Studies in Denver, CO.
Advertisement


12,000 people showed up at the conference.

The "Icon" rapper said for him dealing with this natural medicine is about connecting to nature.

He said, "I think it's really about my connection to nature that I've always felt throughout my whole life. And when I was younger, one of my favorite things to do would be to go and surf. And I always knew that I was connected with the ocean. And I always felt the spirit of the ocean to say, and I was surfing all the time, and I had a surfing teacher, and they would tell me, you know, the ocean is alive, nature's alive. This is spirits and nature. And I was like, wow, this is amazing. And I just got so hooked with the idea of being able to ride the wave of the world and of nature."

Smith said he also learned about this connection to nature when one teacher exposed him to the environment and all of the ways that humans were doing to impact the earth's natural ecosystem. He said that type of information changed his mindset— even as a very young boy.

"I really wanted to understand nature," he said, adding, "I really wanted to understand my place in nature and just be more in and I've always wanted to ground myself, even before I always even knew what that was always wanting to be outside, in the grass on top of a hill looking at a sunset."

He continued by saying, "I think it's that connection of nature that feel within me, that makes me feel the connection with psychedelics, you know."

According to Smith, when he got older and "discovered psychedelics and realized just the effects" it had on him, he was able to access a "deeper, deeper, deeper layer of a connection with nature" that he had never considered to be possible.

"That's why I became such a public part of everything that I do. Because, you know, when I go out in the world, and I learned things, I feel obligated to share that with my community and the various movements I'm a part of," he declared.

Even his Misfits movement is connected to his understanding of self and nature.

"Misfits is, you know, it's a movement of individuals around the world, dedicated to raising the consciousness of humanity through art and science," the true Hip-Hop royal stated. "That comes in the form of music and albums that comes in the form of informative clothing. It comes in the form of writing, sometimes. We put it onto social media. It also comes in the form of movements and gatherings where people come together and meet at a store or meet at a movie theater and watch a documentary."

And one of the things the group does is … explore the magic of psychedelics.