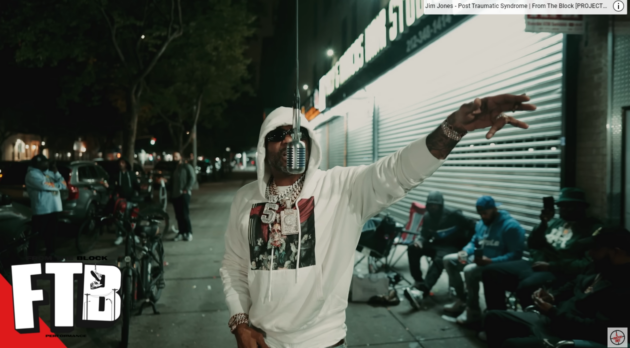 The saga continues.
Jim Jones breaks silence and reacts to Pusha T's recent subliminals with his From The Block freestyle.
Posted on the block in Harlem, Capo stepped up to the mic and unleashed scathing bars towards his new nemesis.
The only beef you know, nnigga is Arby's or the Big Mac," he raps in reference to Push's Arby's ad. "We don't drive through, we drive by in the car with the big Mac / The last shit you dropped, that shit was garbage, take that shit back."
To make matters worse, Jones even through his brother No Malice into the mix. "Plus you got your brother rapping, what you tryna bring the Clipse back? / Talk about your brother, what happened to that boy? / He's looking like they've been selling crack to that boy."
The diss record comes after the Clipse premiered their new record during Pharrell's Louis Vuitton fashion show last week, which many have speculated was aimed at Jim Jones.