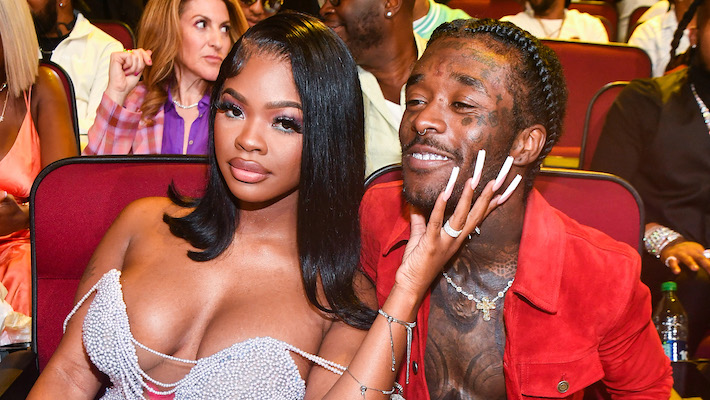 The 2023 BET Awards went down last night, and while there was plenty to get excited about on stage, there was some drama off of it, too, between Lil Uzi Vert and JT of City Girls.
Fan-shot videos of the event show the two in the audience. A seemingly upset JT says to Uzi, "F*cking groupie, I'm done with you." She then throws her phone at Uzi as she calls him a "b*tch." Another video shows JT heading towards the venue exit with Uzi urgently following her.
JT apparently fighting with Lil Uzi Vert at the BET Awards after he performed his new song that mentions Ice Spice 😬 pic.twitter.com/eOCUPpB7nr

— STRAPPED! | Hip-Hop/Rap News (@STRAPPEDUS) June 26, 2023
Before the incident, Uzi performed an unreleased song, which featured a lyric about Ice Spice: "I got a nice wife. […] Wig came off twice. She got a little afro, she looks like Ice Spice." There has been some speculation that JT was upset over Uzi talking to Ice Spice, although the reason for the altercation has not been confirmed.
Ice Spice, meanwhile, also performed during the show, running through "Munch," "Princess Diana," and "In Ha Mood." Also taking the stage were artists like GloRilla, Latto, and a number of icons coming together to celebrate hip-hop's 50th anniversary.
Lil Uzi Vert is a Warner Music artist. Uproxx is an independent subsidiary of Warner Music Group.