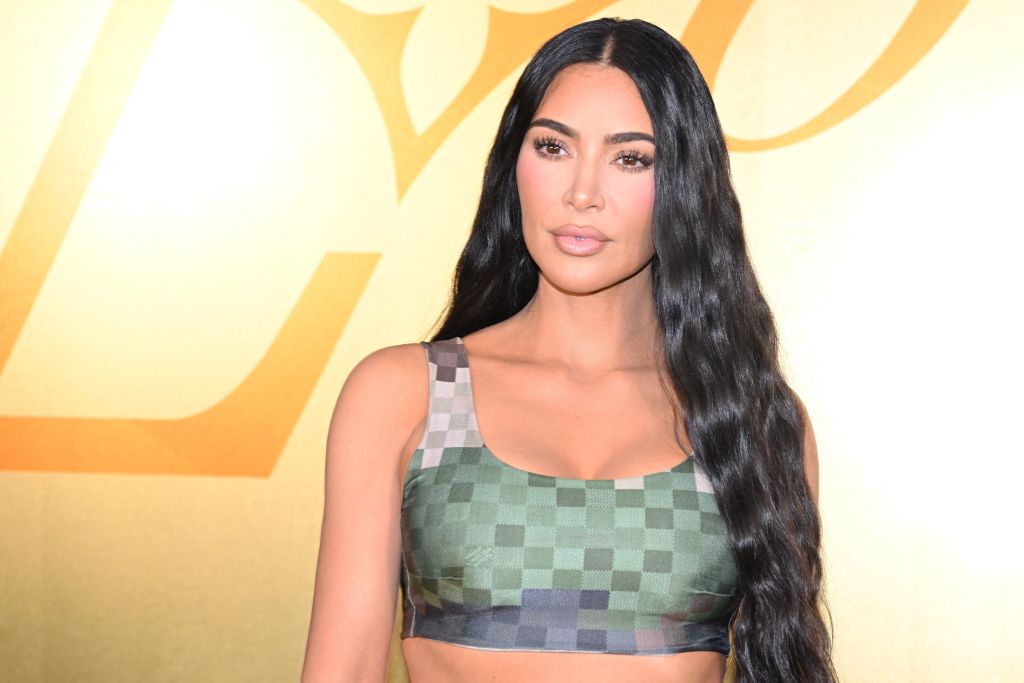 Kim Kardashian is no stranger to shutting down the internet with scandalous pictures. Now, as a new SKIMS campaign spearheaded by faux leather bikinis is dropping, she's at it again. She stepped in to be her own model in a series of saucy, scantily-clad photos. In one picture she lays across the back of a male model pair her black faux leather bikini with matching black gloves and boots. In another picture she and two other models sport the bikinis in front of a gorgeous seaside view. Expectedly, everyone is dressed in all black.
This new line comes just a week after Kim Kardashian opened up on how SKIMS came to be. She shared stories of buying shapewear and having to dye it just so it matches her skin tone. She also mentioned just how long she's been hoping to one day have a brand like SKIMS, since her teen years. The new campaign to bring the "boldest swim ever for your best summer moments." The collection drops at Midnight eastern time tomorrow.
Kim Kardashian Summertime Stunning
Last week Kim Kardashian attracted for a totally different reason. During Paris Fashion Week she attended Pharrell's debut as Head of Menswear during the Louis Vuitton show. Afterwards she was filmed dancing to Jay-Z performing his song "N*ggas In Paris," during his performance. Fans were quick to notice that the song is actually a collaboration between Jay and Kim's ex-husband Kanye West. It isn't even the first time she's gotten attention for Kanye's music. Last year she posted a video to her Instagram story of her and the pair's two youngest children dancing to one of his songs.
The last time Kim got plenty of attention for an outfit was also just last week. Many online compared her outfit at the Louis Vuitton show to the texture of dirt in the game Minecraft. Just a few weeks before that she was turning heads poolside with a pink bikini. What do you think of Kim Kardashians new pics from the upcoming SKIMS collection? Let us know in the comments below.
Read More: Kim Kardashian Receives Backlash For Tweeting From The Set Of AHS Amid WGA Strike
[Via]