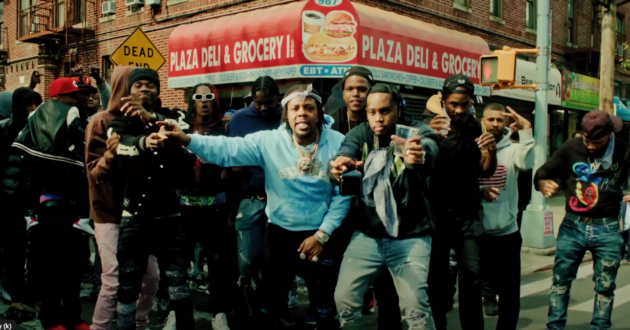 Check the bop.
Brooklyn is in the house in Rowdy Rebel's new "Posture" music video featuring Fivio Foreign and Fetty Luciano.
Directed by Fuego and G Train Productions, the riotous visual centers the trio gathered in the East Flatbush delivering their menacing bars alongside their crews.
"Ain't no problems that we can't handle, it's mad, I'm hardly polite / Put on a mask, then jump on the right / Push on the gas and push on the light," raps Rowdy on Yoz Beatz's drill-infused banger.
Meanwhile, Fetty brings the shooters onsight ("I hop out this bitch broad day with no mask / I send a shooter and I'm in, I'm with the killers, get 'em in") before Fivio rings off the opps. "I've seen a friend turn into an opp / I've seen an opp talking to the cops / Niggas is scared going to the rock / Keep tweeting, put him in a box." he raps.
The collaboration is the follow up to Rowdy Rebel's previous single "6 Years In Hell" and are off his upcoming project