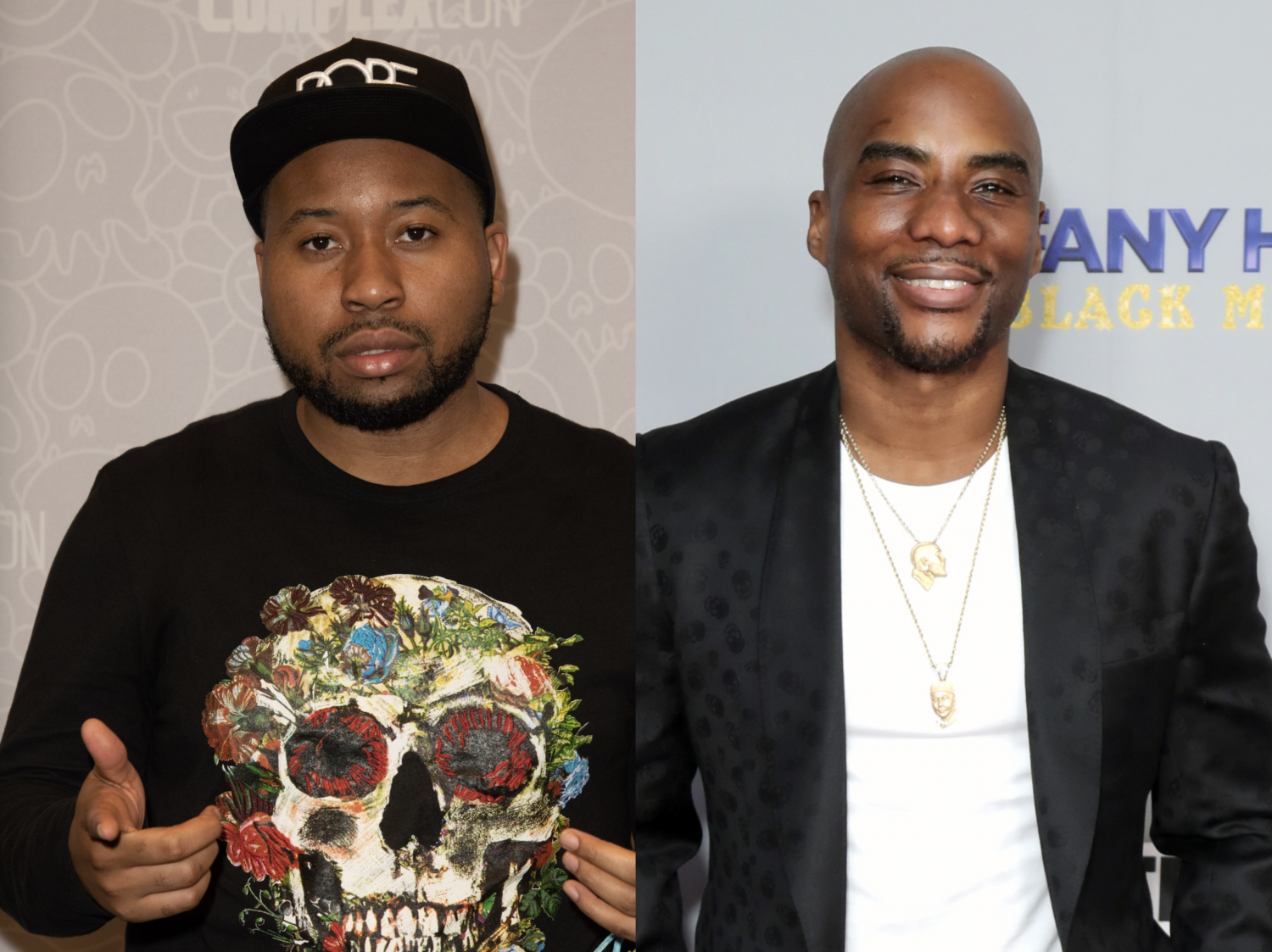 If there's one thing DJ Akademiks is always going to do, it's speak his mind with confidence, regardless of how the world perceives it. Back in the spring, he took a lot of heat for publicly slandering Yung Miami, but as we move into summer, the media personality has some new targets who are feeling his wrath. During a recent live stream, Ak specifically called out Charlamagne, Gillie Da Kid, and Wallo for failing to reciprocate a guest appearance on his Off The Record podcast.
"This liquor gon' get me talking some s**t I've never talked," the embattled blogger told viewers after admitting he broke open a bottle of Casamigos shortly after 7 AM. "Wack 100 connected me with Gillie and Wallo," he began, sharing that the duo expressed interest in recording an episode with him. Akademiks agreed and made an appearance on their show. However, seven months later, he's still struggling to get them on his. Afterward, he moved on to slander Charlamagne's similar behaviour before praising Joe Budden as someone he has a relationship full of mutual respect with.
Read More: Akademiks Disses Yung Miami, Claims Her Only Talent Is "Pimping" Men: Video
DJ Akademiks Gets Some Things Off His Chest
According to the podcaster, the circle of those he trusts within the industry is small. Apart from Budden, others he considers as solid collaborators include DJ Vlad and Adam22. Elsewhere in the stream, Akademiks addressed Drake's failure to reply to his request for free It's All A Blur concert tickets, revealing that he spent an astounding $30K on tickets to see the Canadian lyricist later this summer.
While DJ Akademiks stays busy seemingly trying to ignite some drama with Charlamagne, The Breakfast Club host is pusy concerning himself with another ongoing feud. He recently shared his thoughts on the beef unfolding between Pusha T and Jim Jones, which became even more intense with the arrival of the latter's diss track this past weekend. Read what Charlamagne had to say at the link below, and check back later for more hip-hop/pop culture news updates.
Read More: Charlamagne Tha God Says He's Not Sure Jim Jones' Response To Pusha T Was Enough
[Via]