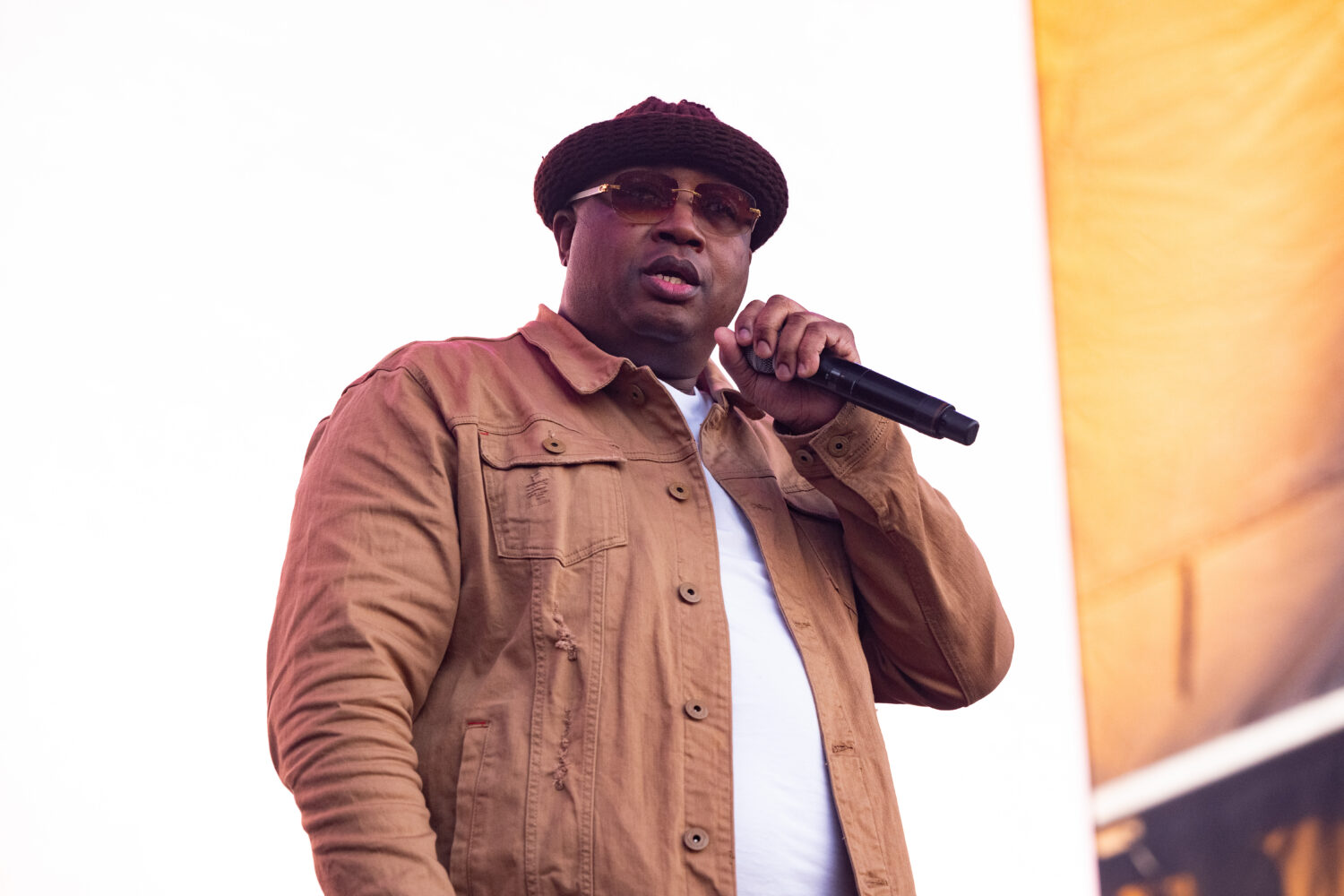 E-40's impact on hip hop is undeniable, especially on the west coast. The East Bay, California rapper is widely considered a west coast icon for his profound influence on the Bay Area hyphy scene. He is known for his distinct voice, choppy flow, and humorous bars. To say that E-40 has been around for a while is an understatement, as he has released songs since the early 1990s as a member of The Click. As a solo artist, E-40 has been highly prolific and consistent, releasing 26 studio albums, with his 27th reportedly set to drop this year.  
Additionally, E-40 also has several collaborative albums, including works as a member of the rap supergroup Mount Westmore with Snoop Dogg, Ice Cube, and Too $hort. A highly decorated artist, E-40 was recently critical of Rolling Stone's list of the "100 Greatest West Coast Hip Hop Songs," taking issue with "Tell Me When to Go" not being included. Regardless of whether or not his songs make lists, E-40 is an active pioneer in hip hop with almost unparalleled longevity. Here, we're counting down the singles from his extensive discography, with the No. 1 spot being his biggest hit. Take a look at the list below.
7. "Sprinkle Me" feat. Suga-T (1995)
"Sprinkle Me" is one of E-40's earliest hits. The 1995 song marked E-40's third track to be released as a single, following "Captain Save a Hoe" and "1-Luv." "Sprinkle Me" ended up charting higher than both, making for his biggest hit song at the time. From his second studio album, 1995's In a Major Way, "Sprinkle Me" is a light-hearted jam. E-40 displays his signature flow while Suga-T raps with a tough attitude and sings the song's chorus.
6. "Rapper's Ball" feat. Too $hort & K-Ci of Jodeci (1996)
"Rapper's Ball" is E-40's first collaborative single with Too $hort, who has had a similar career path of being an influential Bay Area rapper with an extensive catalog. The catchy single features a soulful chorus from K-Ci of Jodeci, while E-40 and Too $hort exchange slick lyrics. "Rapper's Ball" exhibits a chemistry between E-40 and Too $hort, who would go on to collaborate for multiple albums and some of their biggest hits. 
5. "Things'll Never Change" feat. Bo-Roc (1996)
Much like "Rapper's Ball," "Things'll Never Change" comes from E-40's 1996 album Tha Hall of Game. The two songs were released together, with "Things'll Never Change" being the lead single and "Rapper's Ball" as the B-side. The tracks were E-40's biggest hits at the time, out-performing "Sprinkle Me" on the U.S. charts and peaking at the same positions. What sets "Things'll Never Change" apart is that it charted higher in the UK, peaking at No. 114. The song is also unique to E-40's discography as it was his first single to be quite somber and introspective in its sound and content.
4. "Function" feat. YG, Iamsu!, & Problem (2012)
Jumping forward 16 years, E-40 remained consistent and landed one of the biggest hits of his career in 2012 with "Function." The party-ready single is quintessentially west coast in its groove and heavy bassline but with a modern spin. E-40 easily slides across the beat, spitting a rapid verse that cannot be replicated. "Function" saw E-40 collaborating with then-up-and-coming California artists YG, Iamsu!, and Problem. The three have gone on to do big things in hip hop, and E-40's cosign early in their careers was significant for them. "Function" was evidence of E-40's longevity in hip hop and a clear influence on the younger generation of west coast artists.
3. "Tell Me When To Go" feat. Keak Da Sneak (2006)
My Ghetto Report Card (2006) is one of E-40's most commercially successful albums, which its lead singles can attest to. "Tell Me When to Go" was a Hyphy anthem and helped mark the era of Hyphy in the Bay Area. Lil Jon produced the single, adding to the crunk sound that took over the 2000s. "Tell Me When to Go" was certified Gold in 2016 and is still one of E-40's biggest hit songs.
2. "Choices (Yup)"
Similar to "Function," E-40 reached a new level of success in his later career with "Choices (Yup)." The hook and refrain are simple yet catchy, making for E-40's most recent and second-biggest hit song. It is also the only single on this list without a feature. The production is modern with a trap influence, but E-40 does not sound like an older rapper trying to fit in with a newer generation. "Choices (Yup)" was a definitive hit and became one of E-40's biggest songs, 21 albums into his career. The song went platinum in 2018 and was E-40's second song to do so.
1. "U And Dat" feat. T-Pain & Kandi Girl (2006)
E-40's first and only other hit single to go Platinum is "U and Dat." Almost every song featuring T-Pain from the 2000s was an automatic hit, and so was almost every single produced by Lil Jon. "U and Dat" had the catchy T-Pain hook and synth-heavy Lil Jon beat, becoming E-40's biggest hit song. It was his first song to earn a plaque and the first to go Platinum. "U and Dat" remains E-40's highest charting single to date.