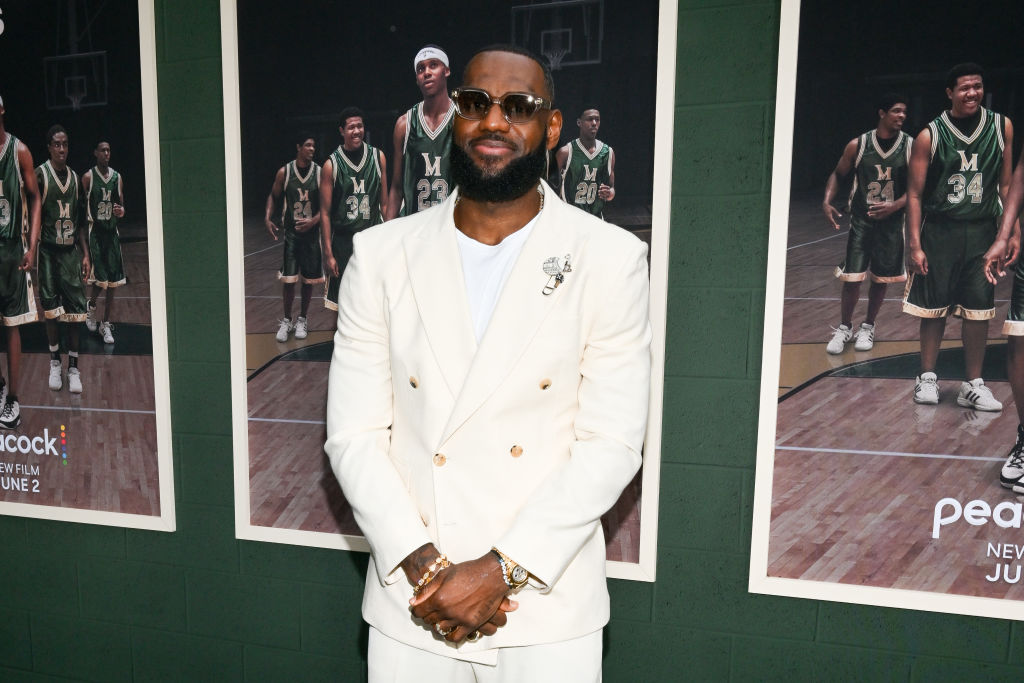 The Los Angeles Lakers came up just short of pulling off a miracle season. The team battled injuries all season long. Including top players like LeBron James and Anthony Davis missing time. However, the team found its groove right at the start of the 2023 NBA Playoffs. The Lakers tallied two series victories before falling in the Western Conference Finals. Although the season didn't end the way they hoped. The 2022-23 campaign wasn't a complete failure.
Now the Lakers are in the same boat as everyone else. Every team in the league is looking for the right recipe to slow down Nikola Jokic and the Nuggets. The road to the NBA Finals started with the 2023 NBA Draft. The Lakers introduced the newest members of their squad on Monday. As for Jalen Hood-Schifino, he is already jokingly taking pokes at the bear. Hood-Schifino was only seven days old when LeBron was drafted in 2003. A fact that the media just had to bring up during Hood-Schifino's first press conference.
Read More: The 2023 NBA Draft Was Pure Chaos
Los Angeles Lakers Ready For Another Deep Playoff Run
Hood-Schifino said he had heard that fact before. "I did see that post on ESPN. I was like 'Dang, LeBron's old!" Did he just call LeBron old? Yes, he did. But this time, it was all in good fun. The rookie knows how iconic James is to the league and what he brings to the franchise. We know what happens if you call James old with malice behind your words. You get eliminated from the playoffs and then ran off your own team. Maybe Dillon Brooks will think twice the next time.
It's no secret that the sands in the hourglass are fewer and fewer for James. On Monday, fans celebrated the 20 anniversary of the 2003 NBA Draft class. A class filled with talent from top to bottom. However, James isn't worried about age, he's worried about chasing another ring. A fifth to add to his already massive trophy room. Question is, can James and the Lakers reach the mountaintop one more time? Let us know what you think in the comment section. For the latest news in sports, keep it right here with HNHH.
Read More: Dwyane Wade Gives NBA Draftees Some Crucial Advice
[Via]