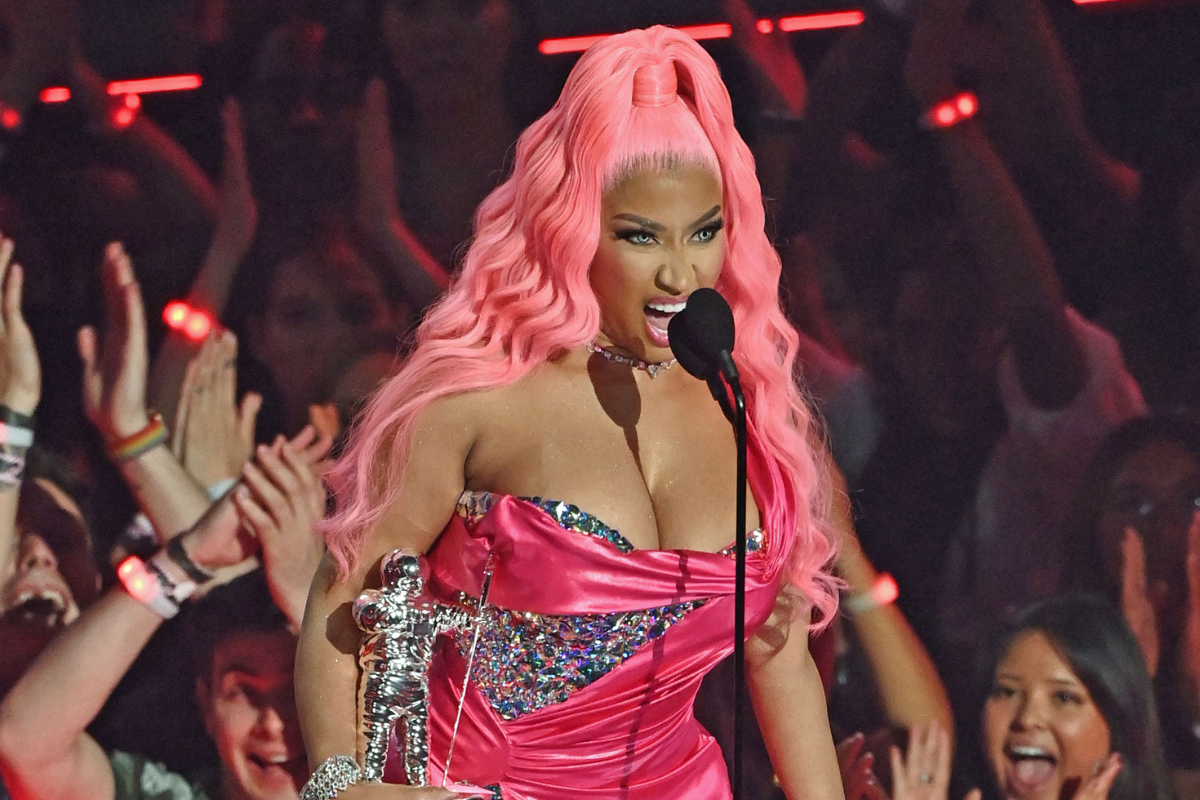 Nicki Minaj offered to pay college tuition for a 14-year-old boy who shot his mother's assailant at a hot dog stand in Chicago.
Advertisement


Prosecutors dropped murder charges against Carlishia Hood and her 14-year-old son for their involvement in a deadly shooting that went viral. Nicki Minaj extended her support to Hood and the teen in an Instagram Stories post on Tuesday (June 27).

"That 14-year-old boy that backed dat hammer out when that grown ass man was punching his mother in the face as if she were a MAN is a true hero," the rapper wrote. "If he wants to go to college, I'd love to help. It's what ANY son should've done for their MOTHER."

Nicki Minaj added, "She raised a dope kid & should be so proud. Also, God knew b4 she knew that she'd be attacked that day & made sure they had protection on DECK. God is GOOD."




##>
##>

Earlier this month, cellphone videos captured a confrontation between Hood and a 32-year-old man named Jeremy Brown at Maxwell Street Express in Chicago. Brown repeatedly punched Hood in footage of the incident, which caught Nicki Minaj's attention.

Hood's son allegedly grabbed a gun and fired shots at Brown, killing him. Authorities claimed Hood instructed her son to do so and charged them both with murder.

Prosecutors later dropped the charges "based upon our continued review and in light of emerging evidence." Hood filed a lawsuit against the city of Chicago and five police officers.