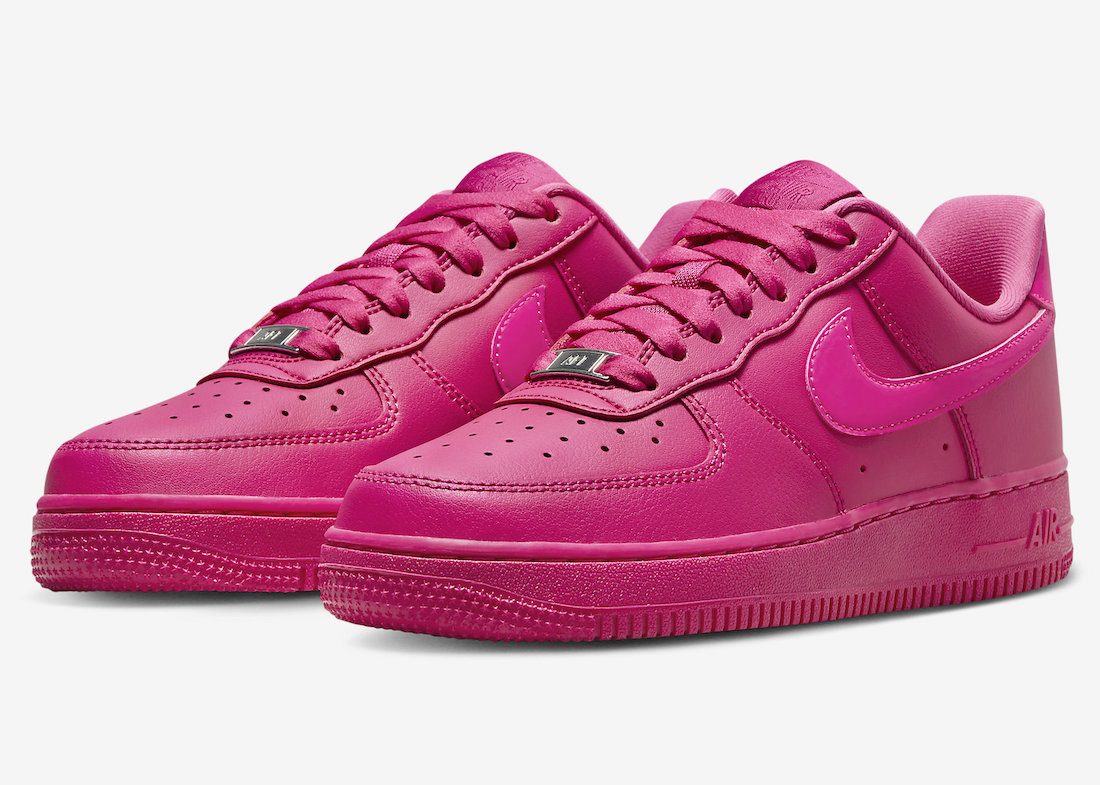 The Nike Air Force 1 Low has become one of the most popular sneakers globally. With its simple yet timeless design, it has gained a massive following. Its clean silhouette and versatile colorways make it a go-to choice for many sneaker lovers. The Air Force 1 Low's comfort, durability, and iconic style have contributed to its widespread popularity. Whether dressed up or down, this sneaker effortlessly adds a touch of style to any outfit. Its enduring appeal has solidified its status as a beloved classic in the sneaker world.
This sneaker will be a women's-exclusive release if you couldn't already tell from the colorway. The "Fireberry" colorway is one that we actually have seen before in a range of different Nike sneakers, from the Nike LeBron 18 to the Air Jordan 1 Zoom. However, this pair is probably the loudest pair we have seen in the "Fireberry" colorway. A pair like this does not play a supporting role in an outfit, it's the lead. It's an eye-catching pair that will surely be seen a mile away.
Read More: Nike Air Max 95 "Disco Purple" Now Unveiled
"Fireberry" Nike Air Force 1 Low
The sneaker features an essentially all-pink everything. The sole, midsole, uppers, and even the insole are all very similar shades of hot pink. The Nike Swoosh, heel tab, and other smaller details feature a slightly brighter shade than the rest of the sneakers. As customary with Air Force 1 Lows, there is a silver shoe buckle at the bottom of the laces, which adds something other than vibrant pink to the shoe. The sneaker may be loud, but it is certainly simple and uniform.
More Photos
Sneaker Bar Detroit reports that the Nike Air Force 1 Low "Fireberry" will release at some point during 2023. Also, the sneaker will have a retail price of $110 when it releases. Further, make sure to let us know what you think about these kicks in the comments below. Additionally, stay tuned to HNHH for the most recent updates and news from the sneaker community. We'll make sure to offer you the newest products from the most notable brands.
Read More: Air Jordan 17 Low X A Ma Maniere First Look
[Via]