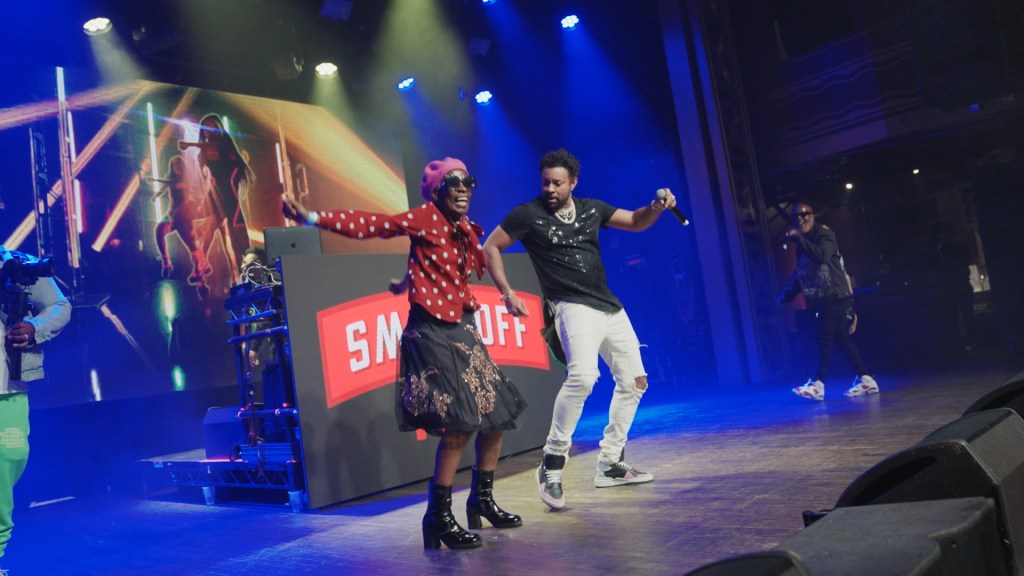 There's no better way to kick off summer than with an epic party — complete with live music, good vibes, and a cold drink in hand. As seen in the video above, Smirnoff did just that at Webster Hall in New York City to celebrate the debut of Smirnoff ICE's fresh new look and the start of The Smirnoff ICE Relaunch Tour. Taking over one of NYC's most iconic music venues, the event featured highly anticipated performances by hip-hop legends and new artists alike, to bring together modern flavors and classic tastes.
The Smirnoff Ice Relaunch Tour kick-off party didn't stop at the fire music acts, either. Guests were also treated to a trip down memory lane with their favorite drinks, throwback experiences, Smirnoff swag, and endless fun. From the giant Smirnoff-infused ice sculpture to the spray-painted Y2K-inspired hats and arcade games, the modern yet nostalgic activations proved that "true classics never fade, they only get better." This unforgettable celebration was just the beginning, though.
Smirnoff Ice has already made waves with events in New York, Dallas, and Los Angeles, but you can still catch the tour in Charlotte, Indianapolis, Lake of the Ozarks, and Atlanta. The tour showcases the brand's "same sip, new swag" flavor alongside performances from some of music's most coveted "OG" and emerging artists.
Get your tickets here.