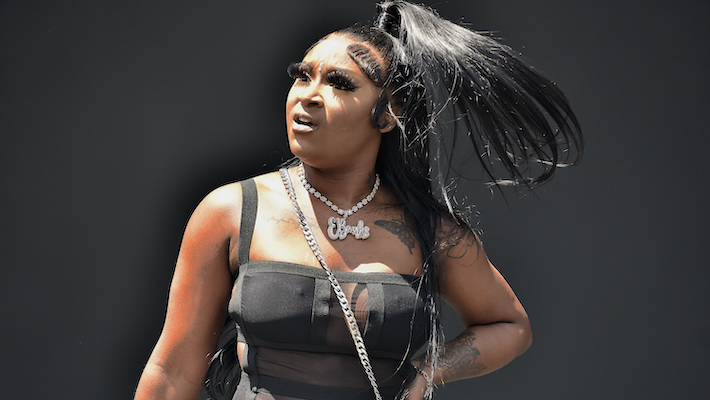 It seems like Megan Thee Stallion may have found an unexpected ally in her battle against her record label, 1501 Certified – the artist who seemingly took her place at the label. Fans are speculating that Erica Banks, the rapper behind "Buss It," has her own issues with 1501 after a snippet of a new song circulated online, in which she criticizes an unnamed label for being "greedy."
In the 30-second clip, Banks declares, "I don't care about that label they see me, and they owe me some money, they're greedy." While it is possible that there is a third label involved or that Banks has a problem with Warner Records, where she signed in 2021, her complaint bears a striking resemblance to Meg's issues with 1501. This has led many to believe that her grievances are directed towards the same label. And where there's smoke…
Erica Banks takes a shot at 1501 ENT in a new song snippet and reveals she's no longer on the label.

"I don't care about that label they see me, and they owe me some money, they're greedy." pic.twitter.com/4jQ6LENkP5

— Rap Alert (@rapalert6) June 28, 2023
If it is indeed true that Banks is dissing 1501, it adds weight to Megan's claims in recent years, especially after Tory Lanez was convicted of shooting her in 2020. Megan has long asserted that the terms of her deal with 1501 were unjust, and as she has battled the label in court, she has accused its owners of concealing funds after being granted multiple restraining orders against 1501, allowing her to continue releasing new music.
Moreover, if Banks is indeed airing her grievances with 1501, it could bring her closer to a potential collaboration with Megan, something that many fans have eagerly anticipated since the viral success of the "Buss It" challenge.
Some artists mentioned here are signed with Warner Music. Uproxx is an independent subsidiary of Warner Music Group.