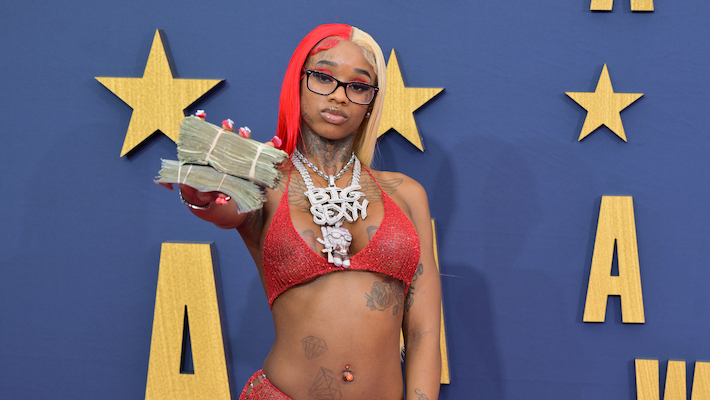 It is unfortunate that a new trend has emerged at concerts around the world. Instead of thoroughly enjoying the performances, some fans have resorted to disruptive behavior by throwing objects at the performers. This unruly behavior has led to artists like Steve Lacy and Kid Cudi ending their sets early, Bebe Rexha sustaining a black eye from a thrown cell phone, and Kelsea Ballerina being hit in the face by a mobile device.
The latest victim of this trend is emerging rap star Sexyy Red, who had to abruptly end a recent outdoor performance because someone in the crowd threw water bottles and balls on stage. A video posted by a fan captures Red storming offstage while proclaiming, "I'm done! You're throwing sh*t, I'm done!" Despite the DJ's efforts to keep the crowd energized with pyrotechnics (which, honestly, should be stopped), there is a distinct sense of disappointment as Red exits stage left.
It is truly disheartening that many rising stars have to endure this disruptive behavior. While the COVID pandemic already caused immense disappointment by halting live entertainment for a year, incidents like these only compound the frustration. Who wants to pay steep ticket prices, dress up, and deal with expensive parking and drinks, only to witness performers getting agitated by reckless individuals in the crowd who have no respect for boundaries and ultimately leave early? Let's hope that these individuals channel their negative energy elsewhere because the current circumstances are challenging enough as it is.