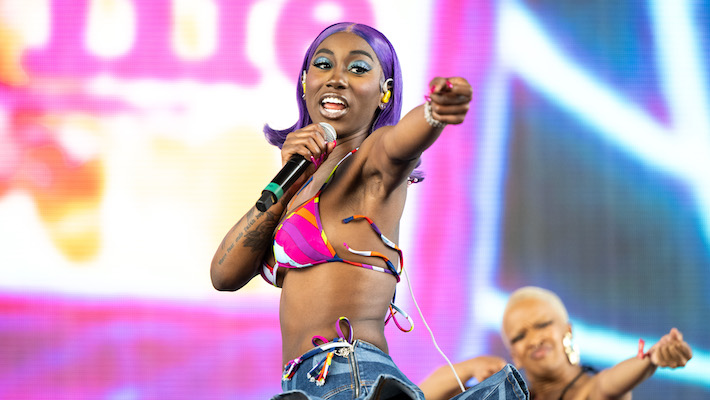 Rapper Flo Milli has been busy collaborating this year. The 23-year-old artist has previously worked with Saucy Santana on "Whole Family" and Lola Brooke and Maiya The Don on the "Conceited" remix. Now, she is back with an even bigger group effort.
Flo Milli has joined forces with Maiya The Don, 2Rare, and Kari Faux for a new track called "Anything Flows," produced by Nova Wav. The music video, directed by Warren Fu, is visually stunning with vibrant colors and Slurpees. The outfits are stylish and memorable, and the choreography is on point. The infectious track showcases Milli's clever and fun flair, which is only enhanced by the chemistry she shares with the other rappers.
Earlier this year, Flo Milli partnered with American Express. She expressed her excitement about the collaboration, saying, "American Express and Depop are bringing my personal style to life this festival season and I'm so excited to be part of the first collection. Through both my music and fashion, I always aim to express myself with authenticity and creativity. I can't wait for Depop users to shop my festival-ready looks, featuring bold, glam pieces with Y2K and grunge influence."
Check out "Anything Flows" above to enjoy the vibrant collaboration.