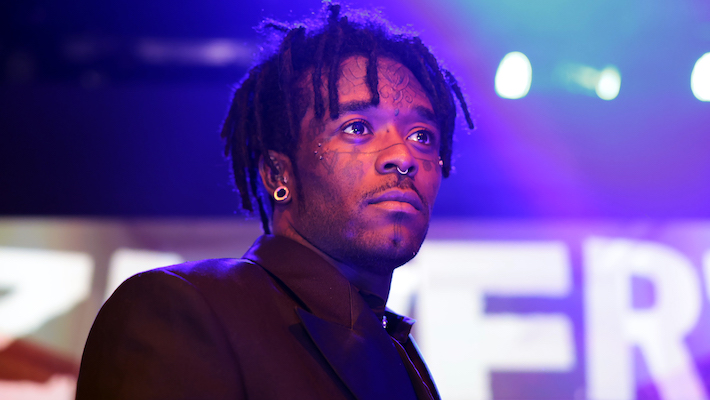 It has been more than two years since Lil Uzi Vert's last full-length project, which was his 2020 joint album, Pluto x Baby Pluto, with Future. His last solo release was earlier that year with Eternal Atake and LUV vs. The World 2. So, it's been a while since Uzi has delivered a full-length release. However, the wait will end tonight with the release of The Pink Tape.
Prior to its release tonight, Lil Uzi Vert has unveiled the tracklist for the project. The Pink Tape consists of 26 songs, including the fan-favorite "Just Wanna Rock." The album features collaborations with Travis Scott, Nicki Minaj, Don Toliver, Bring Me the Horizon, and BabyMetal.
You can see the tracklist for The Pink Tape below.
1. "Flooded The Face"
2. "Suicide Doors"
3. "Aye" Featuring Travis Scott
4. "Crush Em"
5. "Amped"
6. "x2"
7. "Died And Came Back"
8. "Spin Again"
9. "That Fiya"
10. "I Gotta"
11. "Endless Fashion" Featuring Nicki Minaj
12. "Mama, I'm Sorry"
13. "All Alone"
14. "Nakamura"
15. "Just Wanna Rock"
16. "Fire Alarm"
17. "CS"
18. "Werewolf" Featuring Bring Me the Horizon
19. "Pluto To Mars"
20. "Confession" Featuring Don Toliver
21. "Days Come And Go"
22. "Rehab"
23. "The End" Featuring BabyMetal
24. "Zoom (Bonus)"
25. "Of Course (Bonus)"
26. "Shardai (Bonus)"
The Pink Tape is being released through Generation Now/Atlantic Records. For more information, click here.
Some artists covered here are Warner Music artists. Uproxx is an independent subsidiary of Warner Music Group.