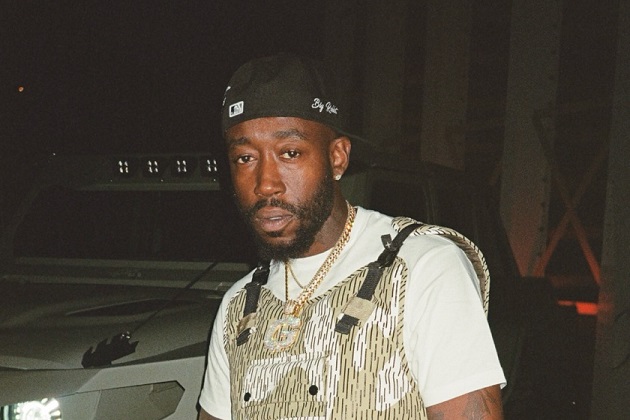 It's disappointing to witness. Firstly, let's address the issue of rappers and the internet. There needs to be a complete halt on rappers and their online presence. It would be ideal if they focused solely on their music. With that being said, Freddie Gibbs and Curren$y are two incredibly talented artists of the modern era. Both artists have established themselves as veterans and supporters of the hip-hop culture.
Advertisement

Freddie Gibbs has disappointed his fans by revealing that there will not be a sequel to his highly acclaimed album Fetti, which he collaborated on with Curren$y. He claims that Curren$y did not effectively promote the project, leading to its cancellation. Additionally, there is another underlying issue between them.
Furthermore, the release of Fetti 2 has been halted due to Curren$y working with Jim Jones and Benny The Butcher, both of whom Gibbs has had conflicts with in the past. Gibbs took to Twitter to address the situation. Realistically, fans shouldn't have expected the sequel since the original album was released back in 2018.
To a fan, Gibbs explained, "We weren't going to get that sh#t regardless. [Curren$y] s###### on our first project. Didn't shoot one video or do one show. I ain't get mad, I just subtracted him from the equation… me and Al made another classic [and] went to the Grammys. End of story."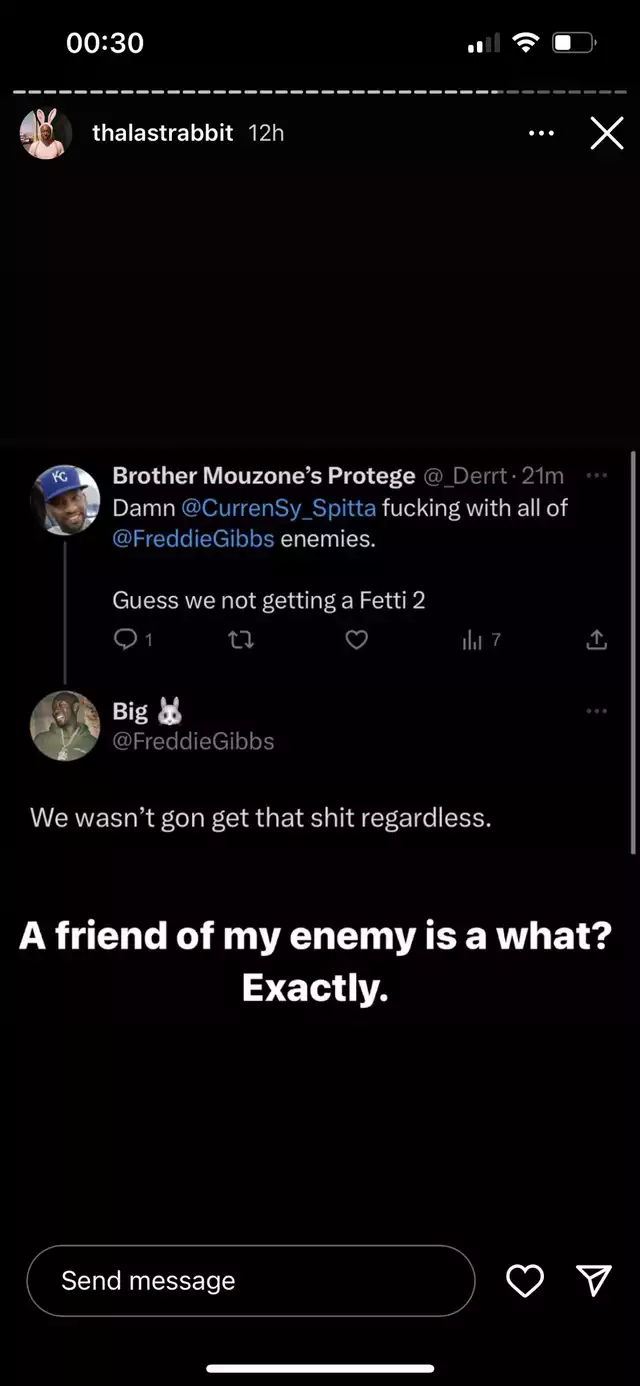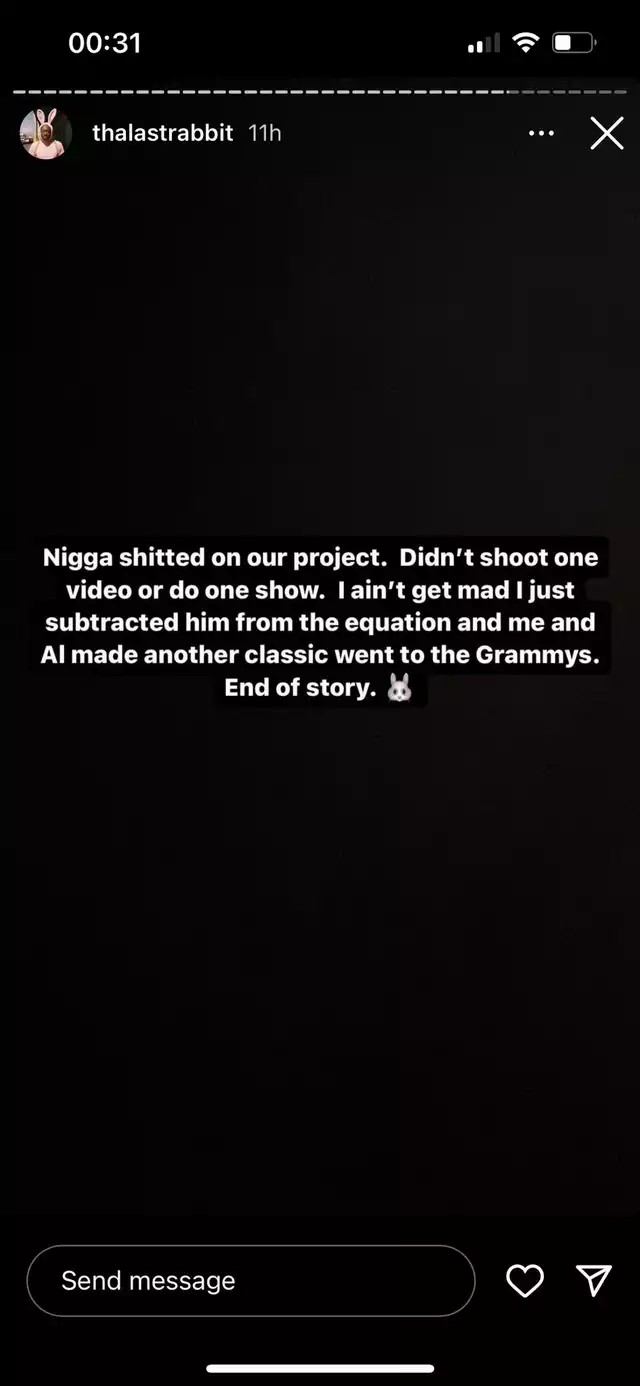 Gibbs seems to have expressed his frustrations through a burner account, claiming that Curren$y sabotaged their initial collaboration. He alleges that Curren$y failed to produce any music videos or perform any shows to support the project. Instead, Curren$y moved on without explanation.
Perhaps there is still a glimmer of hope, but only time will tell.