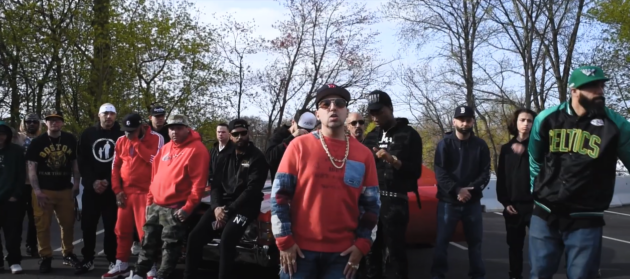 Trouble from Lawrence.
Termanology is aware of a factor or two about "Trouble" in his new music video.
Shot in his previous stomping grounds of Lawrence, Massachusetts, Term displays on the cruel realities whereas rising up within the hood over Amadeus The Beat King's increase bap manufacturing.
"Running with the troublemakers / Trying to get a ton of paper / Guns and razors was my favorite, fuck around, strip you naked / Certain blocks you couldn't walk on and talk on," the ShowOff MC spits as he pops champagne with a few ladies and mobs along with his crew.
Termanology and Amadeus beforehand collaborated on their 360 album in 2021. Earlier this yr, the pair launched "Warfare" alongside Buckshot. "Trouble" arrives on the heels of Termanology's "Legendary" single.