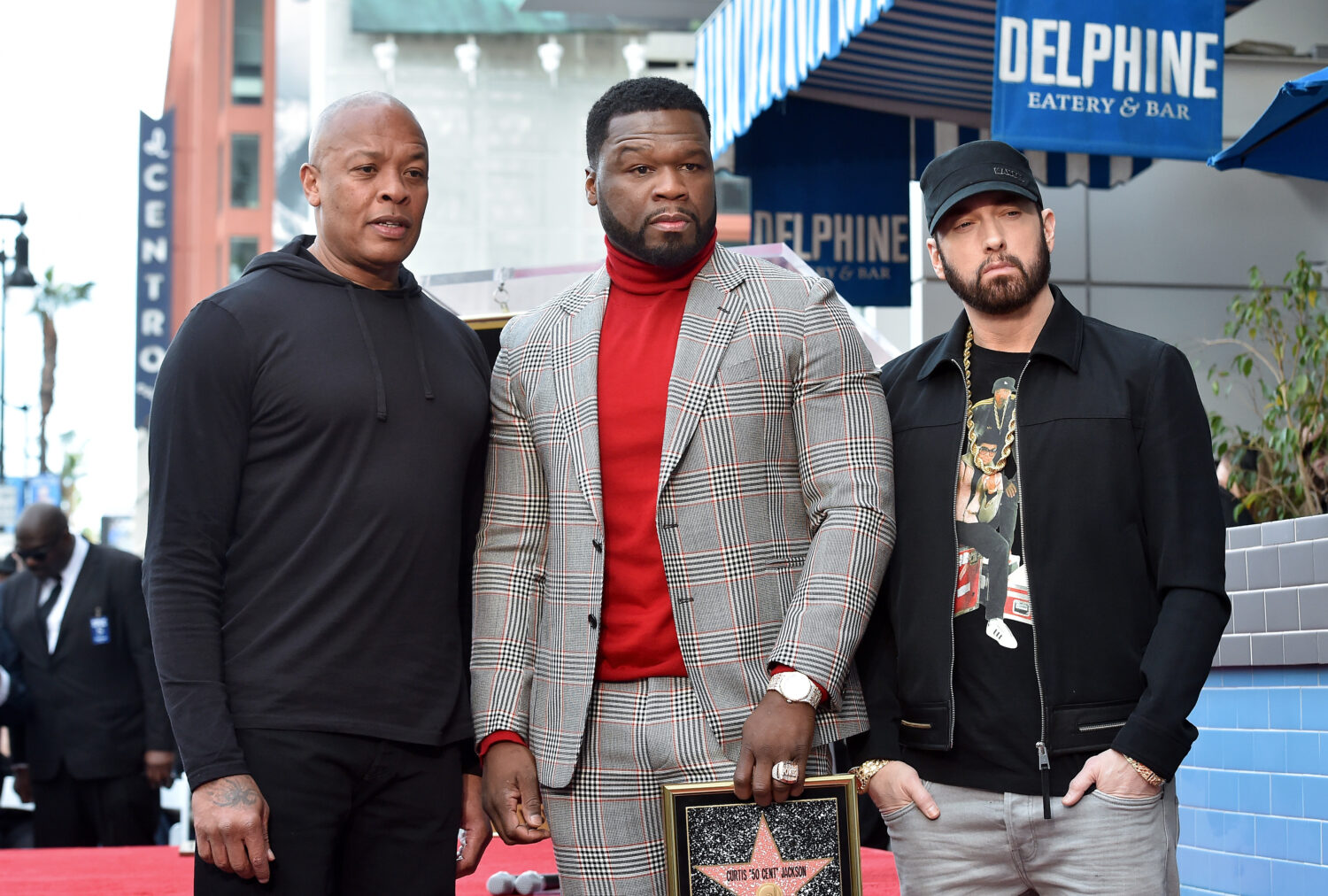 Dr. Dre made a shock look at 50 Cent's forty eighth party in London, over the weekend. Tony Yayo, Jimmy Iovine, and Paul Rosenberg have been all additionally in attendance at a Somali restaurant known as The Village. 50 shared a video from the night on his Instagram web page, Monday.
In the clip, the group poses for a photograph collectively earlier than 50 jokes, "Everybody, please, could you stop taking my picture?" In the caption, he added: "Yeah man the guys came to see me for my birthday at this cool spot in London called the village."
Read More: 50 Cent Calls Himself, Eminem, & Dr. Dre The "3 Headed Monster"
50 Cent With Dr. Dre At The Launch Of Shade 45
50 was in London to carry out on the metropolis's Wireless Festival on Sunday night time. The efficiency comes forward of his upcoming Final Lap Tour, which can kick off in Utah on July 21. In addition to the highly-anticipated concert events, 50 additionally confirmed that he's been within the studio with Dr. Dre, earlier this 12 months, to work on a brand new album.
"As soon as I said that, I got a text from [Eminem] that he had already spoke to Dre, and that Dre is in there and he got some cr*zy stuff for me to go hear," he stated in an interview with Big Boy's Neighborhood in January. "This is my process: I'll go make something, what I can find, the best music that I can put my hands on. And when I feel real good about it, I bring it to put pressure on Dre to offer me something. 'Cause he'll have something… He's always had something."
Dr. Dre Surprises 50 Cent
50's aforementioned Final Lap Tour will commemorate the twentieth anniversary of his debut album Get Rich or Die Tryin'. Dre produced a number of songs on the enduring mission together with "In Da Club," "If I Can't" and "Back Down."
Read More: 50 Cent Hints At New Music After 6 Singles Go Platinum
[Via]