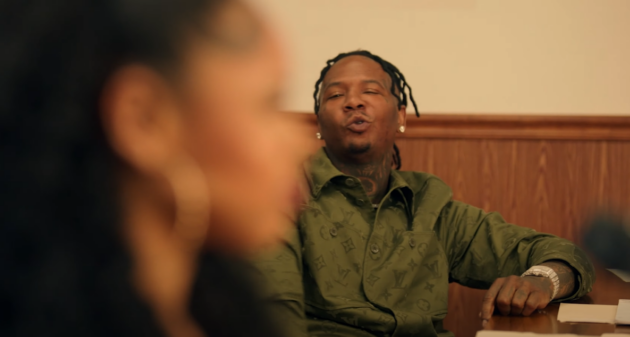 Order within the courtroom.
Moneybagg Yo brings the drama together with his child momma to life in his new video, "F My BM".
Directed by DaBaby, the Memphis rapper has his day in courtroom because the protection workforce shares footage of Money's infidelity and antics.
"Sometimes it be true when she texting my phone 'bout bitches / Who told you I did that shit? She say "My intuition" / Damn, she proper, gettin' head proper now, thank God these home windows tinted," he raps from turning up on the crib together with his crew to the plaintiff's chair and dodging the press exterior.
"F My BM" is lifted off Moneybagg Yo's latest mixtape, Hard To Love which Future, Lil Durk, GloRilla, YTB FATT, and Fat Wizza.