Over this past weekend, Andre 3000 put out something that many fans had been yearning for. That was his first-ever solo album. However, after over a decade of waiting a lot of people were severely disappointed when he announced there would be no rapping. But, there was still a large amount that excited, regardless that three stacks would be playing woodwind instruments across the record. After listeners have had some time to sit with the idea and New Blue Sun being released, the music world is loving it. Leading up to it, his interviews had some wondering about his other solo contributions and Metro Boomin was one to take advantage of that.
We are referencing Andre's sit-down with GQ, in which he said this. "I've actually played some wind things that I've put out in the world that I called myself another name under different artists that are out there that, you know, I was just kinda testing it out in a way. From known artists, and they've been cool about keeping it secret." Because of this Metro thought he could be a little tongue in cheek. He claimed that Andre played the flute that you hear on him and Future's smash hit, "Mask Off."
Read More: Timbaland Impresses Fans With Hair Transplant Before & After Pics
Metro Boomin Fooled A Lot Of People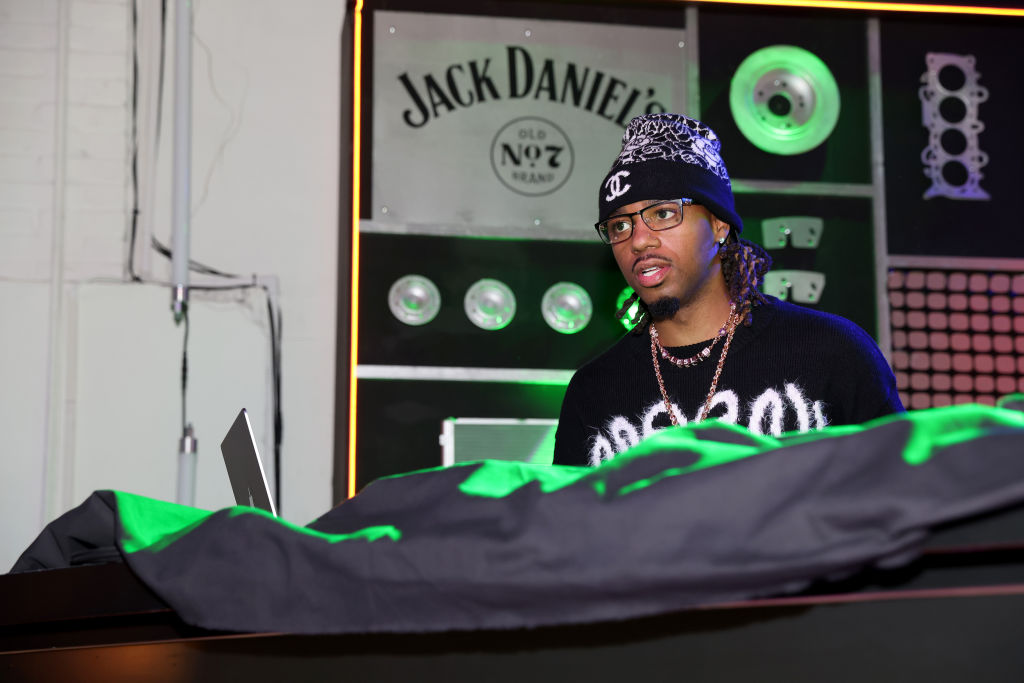 AUSTIN, TEXAS – OCTOBER 20: Metro Boomin attends Jack Daniel's Garage: A Pit Stop Experience at Austin Grand Prix 2023 at The Sunset Room on October 20, 2023 in Austin, Texas. (Photo by Rick Kern/Getty Images)
However, we now know that it was all jokes. According to Uproxx, Metro cleaned up the mess he created by addressing an Instagram post from Complex. It included a video of Metro claiming that one-half of OutKast was on the flute for the track. The media publication took it further, making it out that Andre did have a hand in the production. The super producer had enough and maybe took a debatable shot at everyone who thought he was serious. Under the post, he commented, "How are you all even considered a real news outlet?"
What are your initial thoughts on Metro Boomin officially putting the rumors of working with Andre 3000 to rest? Do you think his response was valid, or a little out of pocket? Should these two work together in the future? We would like to hear what you have to say about all of this. With that in mind, be sure to leave all of your hottest takes in the comments section below. Additionally, always keep it locked in with HNHH for all of the latest breaking news around Metro Boomin and Andre 3000. Furthermore, stay with us for everything else going on around the music world.
Read More: Polo G's Brother Faces Murder Charges After Alleged Drive-By Shooting: Report