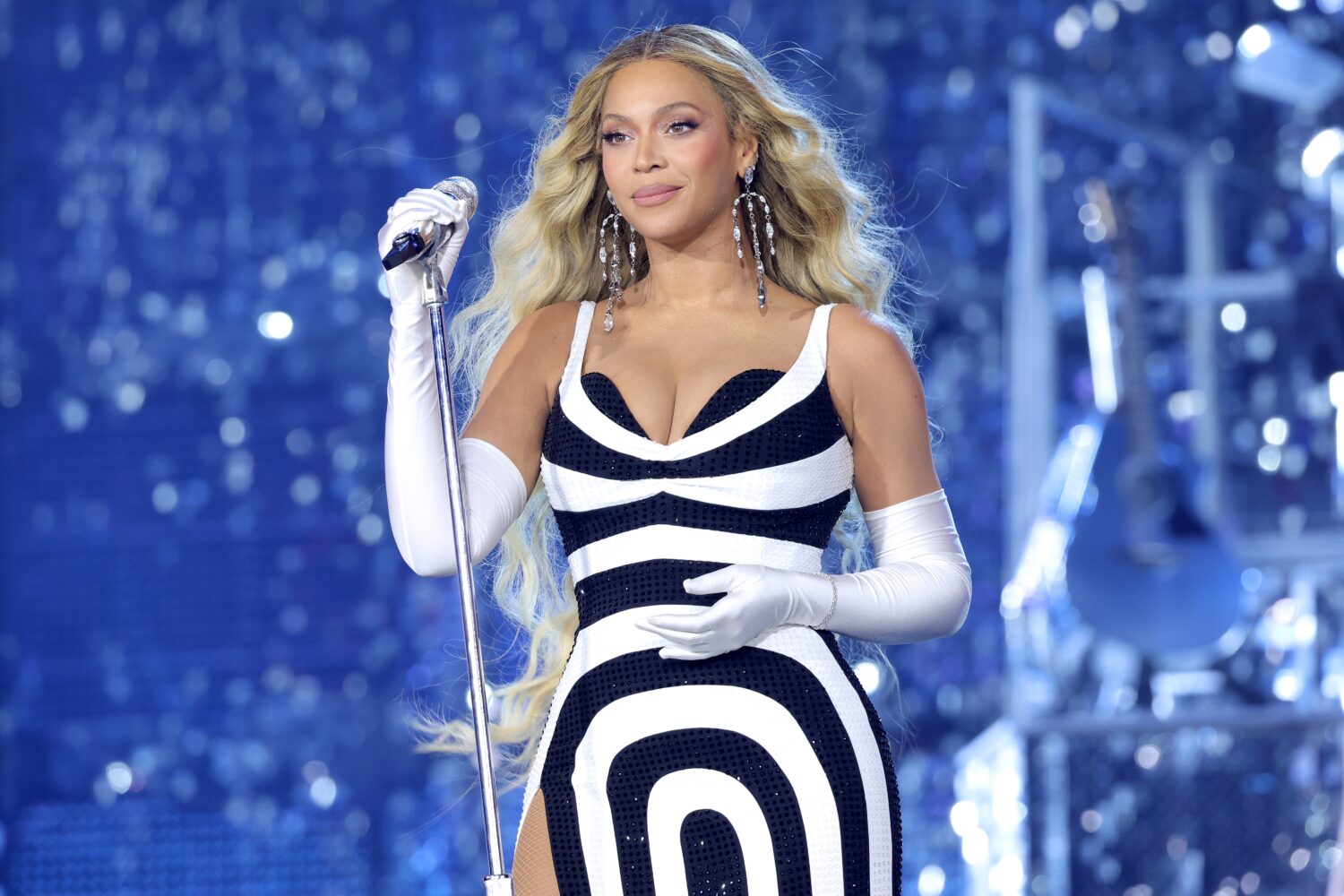 First things first, Beyoncé is an album artist and always has been. Ever since her smash debut, Dangerously In Love, she's been molding together seamless bodies of work. Fast forward to her acclaimed album Renaissance, and her musical evolution is currently at its apex. However, as she has since found comfortability in experimentation, there's no telling what kind of albums Beyoncé has in store for us next. 
Notably, all of Beyoncé's albums have achieved great commercial success, albeit to varying degrees. Additionally, Beyoncé is the first solo artist to debut atop the Billboard 200 chart with each of her seven studio albums. However, since her surprise self-titled drop in 2013, Queen Bey has refrained from following standard rollout procedures. Nonetheless, back in the day, the promotion for a Beyoncé album was enormous. This all kicked off with Dangerously In Love in 2003. In fact, of all the long-form projects in her catalog, she has still yet to surpass the commercial triumph of her debut. 
Read More: Beyonce's Albums, Ranked
Dangerously In Love: A Commercial Juggernaut
According to the RIAA, Dangerously In Love has sold an impressive six million copies in the U.S. with a 6x platinum certification. Worldwide, the album has sold over 11 million copies, although this figure has yet to be altered since 2011. Nonetheless, of all her seven solo projects, her debut is still her best-selling.
The first of her many lauded albums, Beyoncé came out swinging with Dangerously In Love. The project became a huge commercial success, debuting atop the Billboard 200 chart. Beyoncé also topped the UK Albums chart, as well as the Canadian Albums chart. However, beyond the chart-topping, she also garnered numerous accolades and certifications, including a whopping five Grammys in one night. 
Creating A Timeless Debut 
After a series of delays, especially to capitalize on the success of Kelly Rowland and Nelly's hit, "Dilemma," the rollout for Beyoncé's first album was finally here. Titled Dangerously in Love, the project was laced with both emotionally driven ballads, as well as sultry, dance-pop songs. The first single released was the timeless classic, "Crazy in Love," which featured Jay-Z. With that monstrous hit, Beyoncé became a certified solo star! 
"Crazy in Love" dominated the charts worldwide, building an even greater anticipation for her solo debut album. Subsequently, Dangerously In Love was released on June 23, 2003. Furthermore, the second single, "Baby Boy," which featured Sean Paul, enjoyed very similar success to "Crazy in Love," and topped multiple charts. Overall, with her first two singles, Beyoncé had stretched out her fame past Destiny's Child and kicked off a series of storytelling albums.
Read More: 11 Of Beyonce's Best Hip Hop Collabs
A Solo Star Is Born
Beyoncé's star power has been evident since childhood. However, by the late 90s, she rose to great fame as the lead singer of Destiny's Child, one of the most famous girl groups in music history. With the final lineup of Beyonce, Kelly Rowland, and Michelle Williams, the group achieved superstardom. Nonetheless, plans for Beyoncé to venture into solo territory kicked off during the 2000s decade.
Anticipation for Beyoncé's solo career continued to rise as the decade began. Interestingly enough, the three members of Destiny's Child were given the solo treatment. However, Williams and Rowland released their debut albums before Beyoncé. While both acts enjoyed moderate success, Beyoncé ventured into film, appearing in Austin Powers In Goldmember. Furthermore, during this time, she released her debut single, "Work It Out" as part of the movie's soundtrack.
On Dangerously in Love, Beyoncé was awarded a lot more creative liberties. She also worked with a number of producers, including Scott Storch, The Neptunes, Kanye West, and Missy Elliott, among others. Additionally, the artists she featured on the project greatly rejuvenated the tracks they were on. These include Missy Elliott, Big Boi, Luther Vandross, Sleepy Brown, as well as the aforementioned Sean Paul and Jay-Z.
[via]